India now sixth worst-hit nation, surpasses Italy with a Covid-19 tally of 2,36,657
The number of active cases stood at 1,15,942, while 1,14,072 people have recovered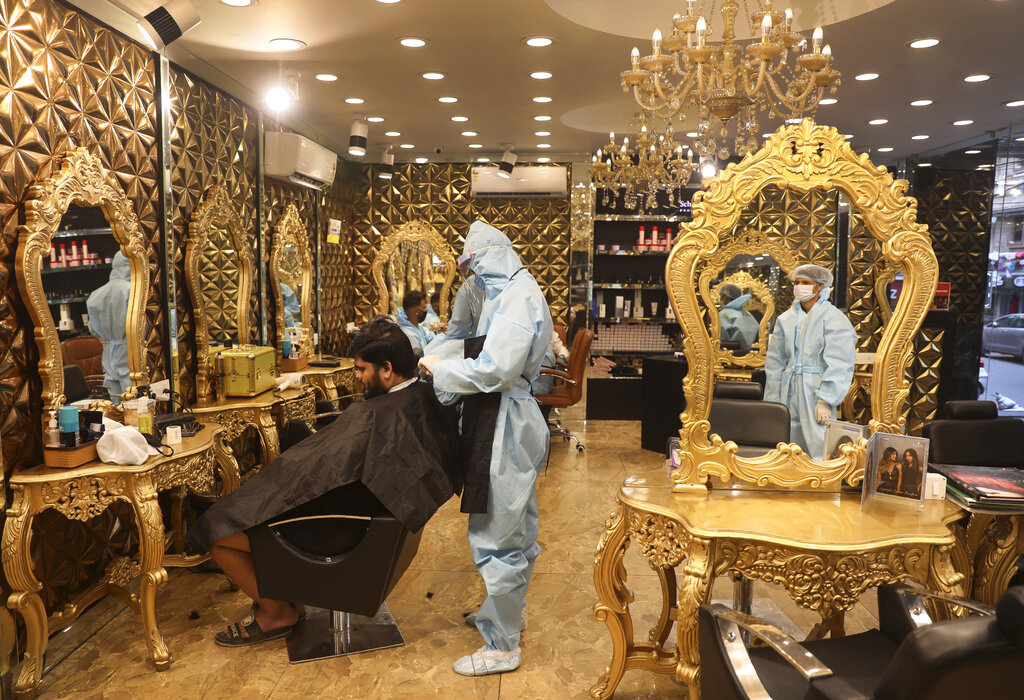 ---
---
India went past Italy to become the sixth worst-hit nation by the Covid-19 pandemic with the country registering a record single-day spike of 9,887 cases which pushed the nationwide tally to 2,36,657.
India's death toll due to Covid-19 rose to 6,642 with a record increase of 294 deaths in the 24 hours till Saturday 8 AM.
India is now the sixth worst-affected nation in terms of coronavirus infection cases after the US, Brazil, Russia, Spain and the UK, according to Johns Hopkins University data.
The number of active Covid-19 cases stood at 1,15,942, while 1,14,072 people have recovered and one patient has migrated, the Union health ministry said.
'Thus, around 48.20 per cent patients have recovered so far,' a senior health ministry official said.
The total confirmed cases include foreigners.
Of the 294 deaths reported since Friday morning, 139 were in Maharashtra, 58 in Delhi, 35 in Gujarat, 12 each in Tamil Nadu and Uttar Pradesh, 11 in West Bengal, eight in Telangana, seven in Madhya Pradesh, five in Rajasthan, two in Andhra Pradesh and one each in Jammu and Kashmir, Odisha, Punjab Jharkhand and Uttarakhand.
Of the total 6,642 fatalities, Maharashtra tops tally with 2,849 deaths followed by Gujarat with 1,190 deaths, Delhi with 708, Madhya Pradesh with 384, West Bengal with 366, Uttar Pradesh with 257, Tamil Nadu with 232, Rajasthan with 218, Telangana with 113 and Andhra Pradesh with 73 deaths.
The death toll reached 57 in Karnataka and 48 in Punjab.
Jammu and Kashmir has reported 36 fatalities due to the disease, Bihar has 29, Haryana has 24 deaths, Kerala has 14, Uttarakhand has 11, Odisha has eight and Jharkhand has reported seven deaths so far.
Himachal Pradesh and Chandigarh have registered five Covid-19 fatalities each. Assam has recorded four deaths, while Chhattisgarh has reported two deaths so far.
Meghalaya and Ladakh have reported one Covid-19 fatality each, according to the ministry data.
According to the ministry's website, more than 70 per cent of the deaths are due to comorbidities.
Two persons test positive in Mizoram, total rises to 24
Two persons, who had recentlyvreturned from New Delhi, tested positive for Covid-19 in Mizoram, taking the total number of cases in the state to 24, an official said on Saturday.
The two are from Aizwal district, he said.
'They were in quarantine centres and their samples were tested at the Zoram Medical College. The two new patients remain asymptomatic,' the official said.
With these fresh patients, the number of active Covid-19 cases increased to 23, while a person who tested positive after returning from Amsterdam in March has recovered from the disease.
A total of 302 samples were tested on Friday at the ZMC, the official said, adding that the government had received an RT-PCR machine from Manipur.
Odisha govt relieves 9 IAS officers from virus duty
The Odisha government has relieved nine senior IAS officers from Covid-19 duty, an official said.
The officers have been spared of Covid-19 duty so that they could attend to their original administrative responsibilities, the official said.
'Some senior officers engaged in Covid duty have been spared to attend to their original administrative responsibilities. They performed very well under trying circumstances. We thank them for their dedication,' Chief Secretary A K Tripathy wrote on his official twitter handle.
Senior IAS officer and Industry secretary Hemant Sharma, who was supervising in the procurement of essential pharmaceutical goods, PPEs, masks and critical care equipment for Covid-19, has been rescinded since June 1, a notification by the General Administration department said.
The state government had earlier shifted senior IAS officer N B Dhal from Health and Family welfare department in middle of the states fight against the Covid-19 pandemic.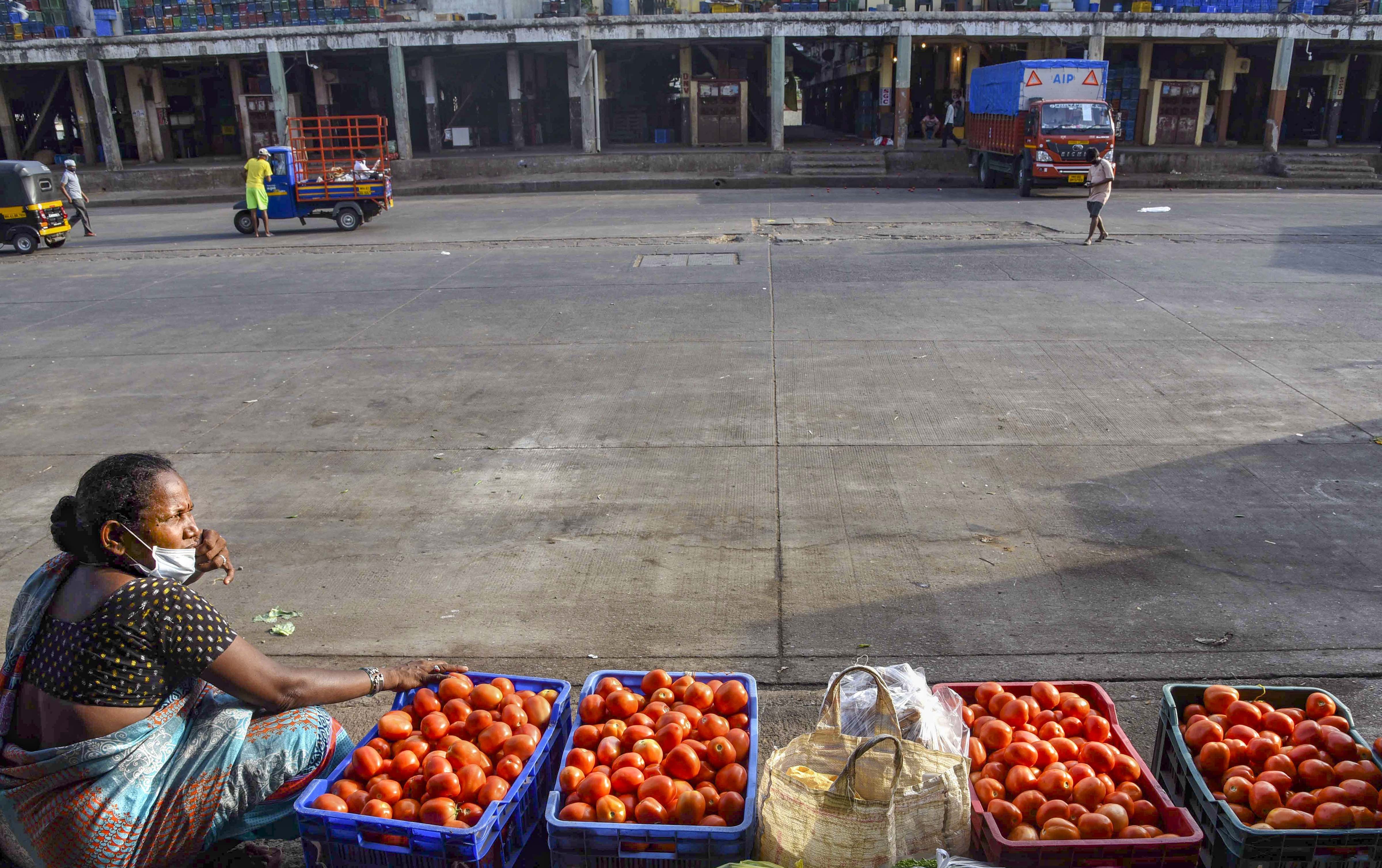 With 370 fresh cases, UP tally crosses 10K-mark
The number of coronavirus positive cases in Uttar Pradesh crossed the 10,000-mark with 370 fresh cases reported on Saturday even as the number of casualties rose to 268.
The number of Covid-19 cases in the state now stands at 10,103 as on Saturday. Principal secretary, health, Amit Mohan Prasad said the number of active cases in the state was 3,927 and the number of those who have recovered and been discharged from hospitals was 5,908.
So, far 268 people have lost their lives to coronavirus with 11 more deaths, Prasad said.
Prasad stressed on maintaining utmost vigil during the month of June saying it was most crucial since the migrants and others were returning to the state and there is a need to remain alert for checking the spread of the virus.
Odisha reports highest single-day spike with 173 cases; tally 2,781
Odisha on Saturday reported its highest single-day spike in Covid-19 cases after 173 more people tested positive for the disease, taking the total tally in the state to 2,781, a health department official said.
Of the 173 cases, 150 were in quarantine centres, where people returning from different states are staying. Twenty-three others were detected with the infection during contact-tracing exercises, he said.
A total of 156 people had tested positive for Covid-19, on June 2, which was the highest number of cases reported in a day till Friday.
The fresh cases were reported from 14 districts.