Coronavirus scan for ENT patients
Guidelines recommend screening for fever, cough or breathlessness and sore throat, diarrhoea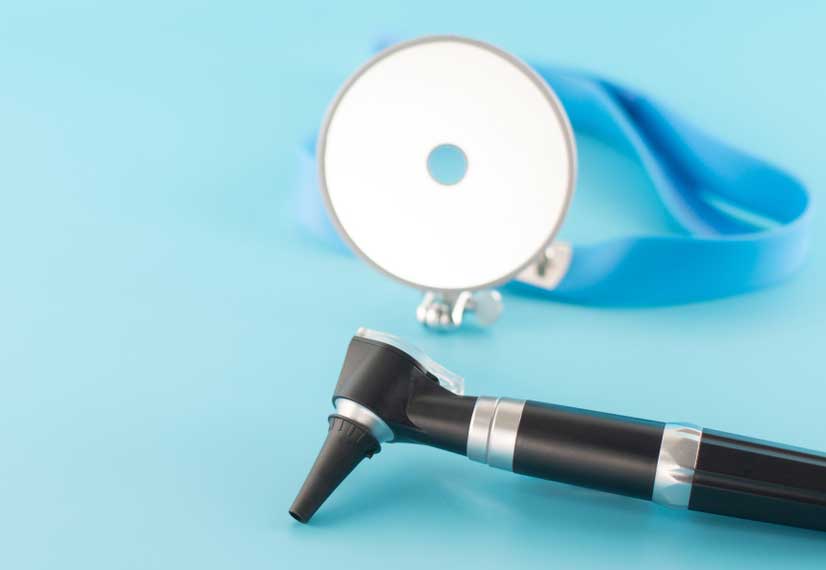 ---
---
Patients with fever seeking ear-nose-throat (ENT) consultations should be referred to the nearest coronavirus treatment facility, the Union health ministry said on Wednesday.
The guidelines for ENT specialists recommend that patients requiring surgery for ENT disorders should be screened for the coronavirus through the standard virus-detection test, in line with the practice protocols set by the Indian Association of Otorhinolaryngologists (IAO).
"This is the way forward. The epidemic is still growing; we have to learn to live with this virus possibly for months to come," said Sameer Bhargava, a senior ENT consultant in Mumbai and president of the IAO. "Such guidelines seek to minimise the risk of infection for patients and healthcare workers."
India's count of coronavirus disease patients on Wednesday grew by yet another unprecedented overnight spike of 8,909, raising the number of confirmed cases to 207,615, of whom 101,497 are under medical supervision, 100,303 have recovered and 5,815 have died.
Although the Centre has encouraged the medical community to engage in tele-consultations, doctors across many specialities, including ENT, have stressed that telephone or video consultations are not always practical.
The ENT guidelines recommend that all patients seeking ENT consultations be screened for common symptoms of Covid-19 such as fever, cough or breathlessness and less common symptoms like sore throat, diarrhoea, or loss of smell and taste before they enter the outpatient department (OPD) area.
Staff at the OPD screening point would need to use personal protective equipment. The OPD waiting room would need to be well ventilated and the ENT doctors would need to wear N95 masks, gowns, gloves, goggles and face shields, the guidelines specify.
The IAO guidelines recommend that patients in the waiting room should keep a distance of at least two metres from each other and that every patient recommended surgery be tested for the coronavirus.
"We believe that screening patients ahead of any surgery is absolutely essential and are happy the health ministry has put this down in its guidelines," Bhargava said. "Many of us have encountered patients who do not have any Covid-19 symptoms but are positive — this is a reality."
In emergencies when it's not possible to wait for the test result, he said, the IAO recommends that doctors view every patient as a potential Covid-19 patient and use full protective gear and precautions when performing the surgery.
The IAO estimates the country has around 9,600 to 10,000 practising ENT surgeons, many of whom had curbed their consultations or surgical practice under the lockdown. But, Bhargava said, many have resumed their practice over the past month.