Sex test ban suspended
Concern over misuse of novel coronavirus-linked step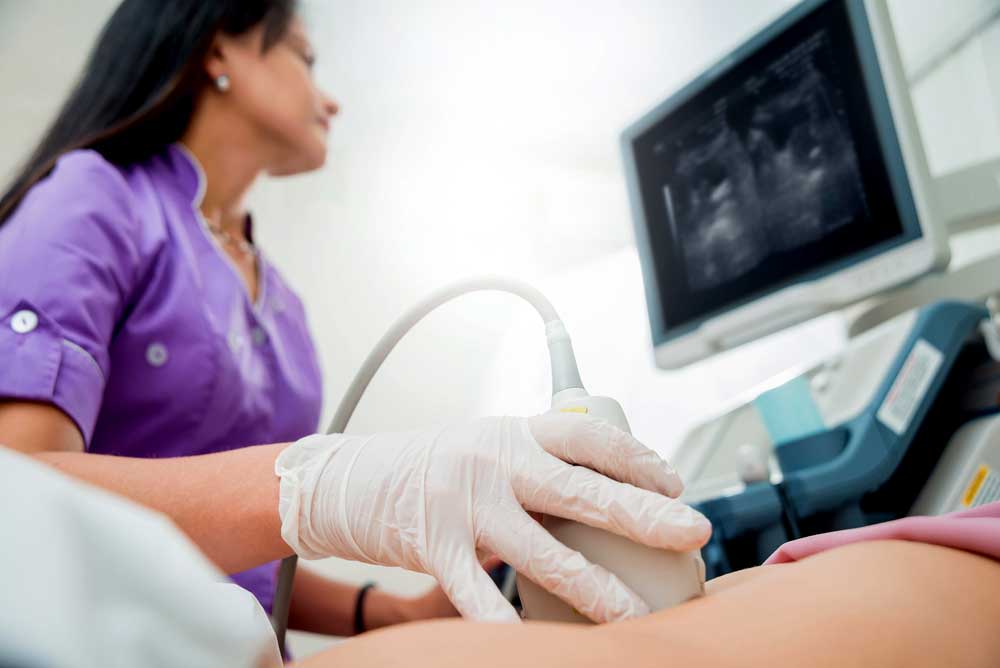 ---
New Delhi
|
Published 07.04.20, 09:38 PM
|
---
The health ministry, citing the Covid-19 pandemic, has suspended until June 30 rules governing the law that bans prenatal sex disclosure, stirring concerns that this could be misused by unscrupulous clinics and exacerbate selective abortion of female foetuses.
The ministry in an April 4 notification suspended certain rules under the Prenatal Diagnostic Techniques (Prohibition of Sex Selection) Rules, 1996, until June 30 this year, citing the "emergency situation" due to the Covid-19 pandemic and the nationwide lockdown.
The rules require ultrasound clinics to maintain detailed records of pregnant women who undergo foetal scans in the clinics and submit them to local health authorities.
Sections of doctors representing ultrasound clinics have in the past complained that such record-keeping is time-consuming.
Ultrasound clinics, like other medical services, would be considered essential and could remain open during the lockdown. Foetal medicine specialists point out that the suspension of rules would enable clinics to process patients faster and reduce their waiting time at clinics in line with social-distancing measures.
But the ministry's notification has evoked surprise among those engaged in gender issues and others campaigning against the abuse of prenatal sex determination techniques.
"This is unusual and unprecedented," Brinda Karat, a member of the CPM politburo, wrote on Tuesday to Union health minister Harsh Vardhan expressing concern about the notification.
"Suspending the rule means clinics need not produce any records till June 30. This could be misused by unscrupulous sections to conduct sex determination tests freely," she wrote. "Suspension of the (rules) may lead to sabotage of the law under the guise of the situation created by Covid-19."
She said the ministry could have passed an administrative order to provide ultrasound clinics extra time to submit records in view of the lockdown.
"No other rules under any other Act have been so suspended. It is questionable whether the ministry has powers to arbitrarily suspend rules placed before Parliament," Karat wrote. "The situation regarding skewed sex ratios continues to be very serious. India cannot afford any dilution or weakening of the implementation of the law."
A foetal medicine specialist who has tracked the country's efforts to curb selective abortion of female foetuses for nearly 30 years pointed out that health authorities have not audited records enough to detect violations.
"Over the years, the law hasn't been implemented as rigorously as it could have been," said Puneet Bedi, a New Delhi-based foetal medicine specialist. "The suspension of rules could give unscrupulous clinics a three-month free-for-all window to do what they please with no scrutiny even on record."
Although India passed the law to ban prenatal sex disclosure 26 years ago, Bedi and other doctors have pointed out that the country's sex ratio (the number of girls born per 1,000 boys born) has remained largely stagnant.
The country's average sex ratio changed from 901 girls per 1,000 boys in 2005-07 to 900 girls per 1,000 boys in 2013-15. Several states in 2013-15 had sex ratios lower than 900.