Covid-19 warning to hospitals
Non-compliance with order could lead to cancellation of licence and penalties, warns Karnataka govt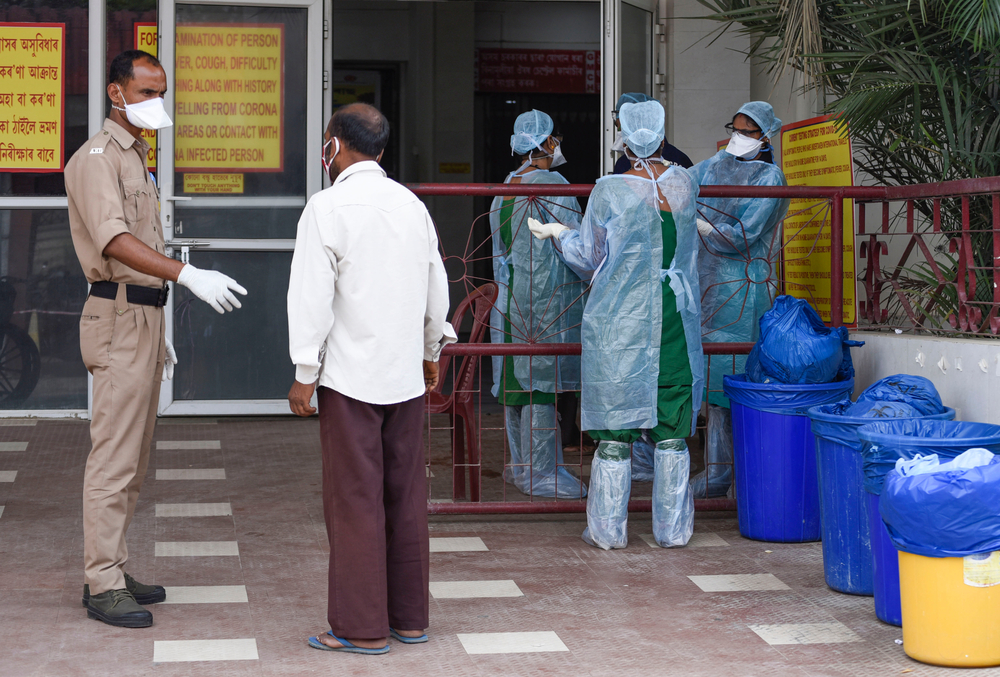 The private hospitals had told the government that they would treat only mild and moderate cases, but this was turned down, sources said
(Shutterstock)
---
Bangalore
|
Published 29.06.20, 01:25 AM
|
---
The Karnataka government on Sunday warned private hospitals of legal action if they refused to treat Covid-19 patients, at a time there has been a spike in cases in the state, especially in capital Bangalore.
Citing the Disaster Management Act, the state government last week directed 483 private hospitals to either operate as dedicated Covid hospitals or set aside half the beds for coronavirus patients.
"Non-compliance with this order will attract punishment under sections of the Disaster Management Act, 2005, Karnataka Medical Establishments Act, 2017, and the Indian Penal Code," stated a circular signed by chief secretary T.M. Vijay Bhaskar.
Possible actions include cancellation of licence and penalties.
Among the notified hospitals, Bangalore has 52, Belgaum, which shares a border with Maharashtra, has 46 and Dakshina Kannada 29.
There have been complaints that sections of private hospitals were turning away Covid patients.
The private hospitals had told the government that they would treat only mild and moderate cases, but this was turned down, sources said. According to the sources, many private hospitals have not treated even a single Covid patient.
Dr Alexander Thomas, the president of the Association of Healthcare Providers (India), admitted that there were a "few bad apples". He said the organisation was closely working with the government on integrating private hospitals in the battle against Covid-9.
"Our association has offered (to treat Covid patients) at a flat (base) rate of Rs 5,000 per day, which is 40 per cent of the actual cost," he said, explaining how the private hospitals were cooperating with the government.
While the base rate is Rs 5,200, treatment costs can go up to Rs 25,000 a day depending on the severity of the case.
"Private hospitals are already engaged in the Covid-19 battle. But there are a few bad apples that will be taken care of as we have asked all hospitals to follow government orders," said the doctor, who is on the board of the prestigious Christian Medical College, Vellore.
"We have sought 10 to 15 days' time from the government since all private hospitals would have to make arrangements and train the staff to treat coronavirus patients. They also have to realign their working pattern since this is a virus that spreads very fast," said Thomas, a former director of Baptist Hospital in Bangalore.