Health ministry prepares guidelines
Nationwide vaccine effect surveillance
The guidelines would require every vaccination session site across the country to be linked to an AEFI management centre located at a primary health centre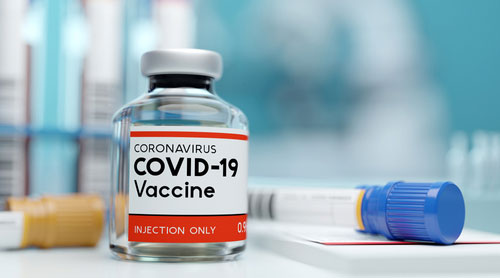 The AEFI surveillance would also require doctors to "ask and record" a history of Covid-19 vaccination in patients during out-patient or emergency consultations and report any symptoms that have occurred after immunisation telephonically to designated local health officials
Shutterstock
---
New Delhi
|
Published 16.12.20, 02:05 AM
|
---
India's Covid-19 vaccination guidelines have proposed a nationwide surveillance network to detect and respond to possible adverse events after immunisation (AEFI) that experts say would be critical for evaluation of vaccines approved under emergency use authorisation.
The guidelines prepared by the Union health ministry would require every vaccination session site across the country to be linked to an AEFI management centre located at a primary health centre, a community health centre, a district hospital or a private hospital.
The AEFI surveillance would also require doctors to "ask and record" a history of Covid-19 vaccination in patients during out-patient or emergency consultations and report any symptoms that have occurred after immunisation telephonically to designated local health officials.
Health officials and experts say the planned Covid-19 mass vaccination campaigns would require heightened levels of AEFI surveillance than currently available to monitor AEFIs after immunisation with infancy and childhood vaccines with proven efficacy and used for years.
"The (Covid-19) vaccines are new and multiple platforms — and that brings in complexity. Also if emergency authorisation is given, it is emergency authorisation," said Vinod Paul, the chair of the national expert panel on Covid-19 vaccination.
India's drug regulatory agency is currently evaluating applications for emergency use authorisation of three vaccines — the AstraZeneca vaccine manufactured by the Pune-based Serum Institute, the Pfizer-BioNTech vaccine, and a homegrown vaccine from the Hyderabad-based Bharat Biotech.
A national expert panel has recommended that the vaccines — if approved by the regulatory agency — should be initially offered to healthcare workers, frontline workers, people aged 50 years or older and those below 50 with underlying health disorders.
Paul and other experts have also underlined that mass vaccination campaigns in adults over a short period of time could lead to increased reports of AEFI, particularly among the elderly or those who have certain underlying health disorders.
While the AEFI surveillance is intended to track and record every AEFI, experts point out that certain recipients of vaccines such as the elderly and those with underlying health disorders are also likely to experience higher mortality and illness rates than younger healthy individuals.
"Many of the deaths and hospitalisations after Covid-19 vaccinations in these high-risk groups may be coincidental," the guidelines say. "However, it is important that all deaths, hospitalisations, and any event occurring in clusters following Covid-19 vaccination should be investigated immediately."
The proposed AEFI surveillance network would require all AEFIs — minor, severe, and serious — to be reported digitally into a web-based application. Co-WIN health authorities will use for the Covid-19 vaccination process, including AEFI reporting.
The surveillance network would seek to estimate serious AEFIs in the population and compare them with local and global data, identify signals of unexpected adverse events that might need validation and planned studies, and document AEFI rates, if any, for specific vaccines.
"The emergency use authorisation provision falls short of a full-fledged approval based on a positive risk-benefit analysis," said Santanu Tripathi, a senior clinical pharmacologist in Calcutta. "Those who receive vaccines under emergency use authorisation should be viewed as participants in a very large clinical trial. It is important to have a robust safety and efficacy evaluation in place. Data generated through such surveillance could guide decisions on the full approval of vaccines."