Covid: Two medicine shop owners arrested on charge of selling fake black fungus in Allahabad
Move comes a day after a medical representative and a property dealer were picked up in Kanpur as part of the nexus, with a BJP minister's name getting involved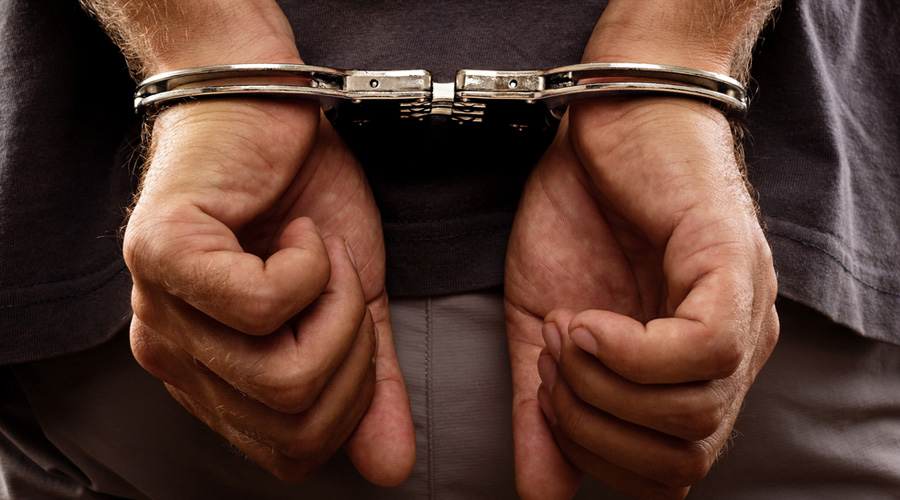 The shop owners were arrested for allegedly selling fake Limposoma Amphotericin B injections, used to treat black fungus or mucormycosis that is afflicting an increasing number of Covid-19 patients
Shutterstock
---
Lucknow
|
Published 31.05.21, 01:29 AM
|
---
Two medicine shop owners in Allahabad have been arrested on the charge of selling fake medicines for black fungus, a day after a medical representative and a property dealer were picked up in Kanpur as part of the nexus, with a BJP minister getting sucked into the controversy.
The shop owners — Pankaj Agrawal and Madhuram Bajpai — were arrested on Sunday for allegedly selling fake Limposoma Amphotericin B injections, used to treat black fungus or mucormycosis that is afflicting an increasing number of Covid-19 patients, after police were tipped off about them by property dealer Prakash Mishra and his friend, medical representative Gyanesh Sharma, who were nabbed on Saturday.
The police said Agrawal had posted on his Facebook page a picture with Nand Gopal Nandi, Uttar Pradesh's minister for civil aviation and political pension.
Nandi has denied any association with Agrawal. Mishra identifies himself as a BJP worker on social media, but the party has denied the claim.
"Pankaj Agrawal and Madhuram Bajpai, owners of medical stores in Naini and Himatganj areas of Allahabad, have said a third shopkeeper in Lucknow is also involved in the crime. They had been supplying the fake medicines to hospitals and doctors in Varanasi, Kanpur, Allahabad and Kaushambi. Agrawal has put up a picture of himself with Nand Gopal Nandi, the minister for civil aviation and political pension, on Facebook," said a police officer who didn't want to be identified.
Nandi told reporters that he didn't know Agrawal.
"People get their pictures clicked with leaders. It doesn't mean that I know them personally," said Nandi, the BJP MLA of Allahabad South.
Agrawal is seen in the picture standing beside Nandi, who is sitting in what appears to be his office. Agrawal has also posted a picture of himself with Mulayam Singh Yadav, the Samajwadi Party patriarch and former chief minister. However, it is a selfie that Agrawal had taken in a flight.
Acting on the complaint of a doctor of Allahabad's Motilal Nehru Medical College, a police team had arrested Mishra, the property dealer, and Sharma, the medical representative, from Gwaltoli area of Kanpur on Saturday.
Tripurari Pandey, a police inspector of Kanpur, said: "We have seized 68 containers of fake Limposoma Amphotericin B and Rs 1.8 lakh in cash from Mishra and Sharma."
Asked about Mishra's claim on Facebook that he is a BJP worker, a party spokesperson in Lucknow said: "Criminals associate themselves with the ruling party to deceive people. The police are freely doing their job."
According to a police source, the doctor had stated in his complaint that he had bought 30 vials of Limposoma Amphotericin B for Rs 2 lakh from Mishra.
"A relative of the doctor in Allahabad had been suffering from mucormycosis and was admitted to Sir Sundarlal Hospital of Banaras Hindu University. He needed the injections for the patient. The doctor had contacted Mishra, who had posted on Facebook that he was a supplier of Limposoma Amphotericin B. Mishra had called the doctor to Kanpur and given him the injections. Later, the patient died even after the injections were administered. A lab test revealed that the medicines were fake," the police source said on condition of anonymity.
He said Sharma had told the police that Agrawal had sent him to Lucknow where the owner of a medicine store had given him the Limposoma Amphotericin B vials for Rs 97,000.
Sharma and Bajpai, the other accused medicine shop owner in Allahabad, used to live in the same house in Kanpur.
Ashutosh Mishra, the superintendent of police (crime) of Allahabad, said: "We have sealed the two medical stores in the district and their documents are being checked. We are in the process of recording the statements of the accused."
"We haven't yet recovered the fake injections from Agrawal and Bajpai, but they have admitted that they were part of the racket," the SP said.