Proposal for high-risk group during phase 3 efficacy trial
Experts and clinical researchers back medical virologist's arguments citing probable larger benefit amid a pandemic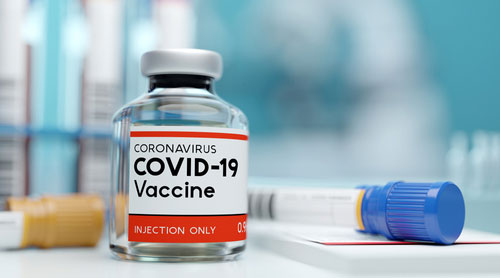 The limited, supervised roll-out of vaccine candidates in parallel with phase 3 trials would need to be under full-informed consent where recipients are aware that they are receiving experimental and unproven vaccines and with no liability on the manufacturers or vaccinators for adverse events
Shutterstock
---
New Delhi
|
Published 31.10.20, 01:46 AM
|
---
A top medical virologist has proposed that vaccine candidates against the coronavirus disease shown to be safe and generating a good immune response in humans should be offered to high-risk individuals in parallel with phase 3 efficacy trials.
The proposal by T. Jacob John, former head of clinical virology at the Christian Medical College, Vellore, represents a dramatic departure from standard practice that allows vaccine roll-outs only after efficacy has been established through large-scale phase 3 trials.
"There is a strong case for allowing emergency use of any Covid-19 vaccine already in phase 3 or ready for phase 3," John said in a peer-reviewed paper co-authored with Mumbai-based paediatrician Dhanya Dharmapalan and set to appear in the Indian Journal of Medical Ethics.
A phase 1 trial on a small number of healthy volunteers evaluates a vaccine for safety, while a phase 2 trial on a few hundred volunteers examines whether the vaccine generates a strong immune response among the recipients.
Phase 3 marks a critical efficacy trial in which researchers administer the vaccine to tens of thousands of people to determine whether it protects them from the natural infection.
John's proposal implies that vaccine candidates found to be safe and generating an immune response should be offered to individuals with underlying health disorders and the elderly who are at high risk of developing severe disease or dying from Covid-19.
John contends that such a limited and supervised roll-out may help save lives.
"If the candidate works, it would save lives. If it does not work, no harm done. If a candidate has as yet undetected adverse effects, the larger pool of recipients through a parallel roll-out will only facilitate faster detection of adverse effects," John told The Telegraph.
Two Covid-19 vaccine candidates in India -– one from the Hyderabad-based Bharat Biotech and the other from Oxford University and produced by the Pune-based Serum Institute of India — have been approved for phase 3 clinical trials. At least eight other candidates are under phase 3 trials elsewhere in the world.
The limited, supervised roll-out of vaccine candidates in parallel with phase 3 trials would need to be under full-informed consent where recipients are aware that they are receiving experimental and unproven vaccines and with no liability on the manufacturers or vaccinators for adverse events.
"The world is facing a once-in-a-century need for fast-tracked vaccines," John said.
Other experts and clinical researchers said John's arguments were strong. "This is a pandemic and in times such as these, the benefits may be large and therefore it's worth taking risks," said Urmila Thatte, senior clinical pharmacologist in Mumbai and a specialist on trials.
"But the bottom line is informed consent," Thatte said.
India's apex health research agency has independently initiated a "scientific dialogue" on the option of authorising emergency use of vaccine candidates without any compromise on safety, a top official in the agency said.
"The Covid-19 pandemic has posed an extraordinary challenge that requires extraordinary responses," Samiran Panda, head of the epidemiology division of the Indian Council of Medical Research, told this newspaper. "We've initiated a scientific dialogue on this."
Panda, however, stressed that the decision to approve a vaccine candidate for emergency use rests with the drug regulatory authority.India's Covid-19 epidemic has killed over 121,000 people.
Health authorities on Friday recorded 48,648 new cases, raising the total of laboratory-confirmed patients to over 8.08 million, of whom 7.37 million have recovered and 594,000 are under medical supervision.