Odisha plasma therapy hope
News of recovery comes on a day when the state registered a record single-day spike with as many as 1,594 infections being reported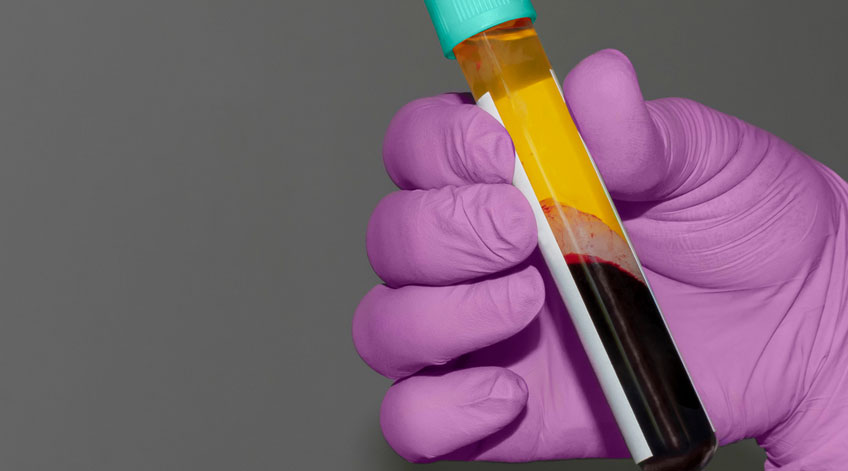 ---
---
The Odisha government on Friday heaved a sigh of relief as the state's first patient undergoing plasma therapy for Covid-19 infection was discharged from Ashwini Hospital, Cuttack, following successful treatment.
The 48-year old woman had been admitted to the hospital on July 14 in a serious condition.
Odisha is the third state in the country after Delhi and Maharashtra to introduce plasma therapy as a mode of treatment for Covid-19 patients.
"Happy to share that a 48-year-old female patient of Cuttack who was the first patient of Odisha treated with plasma therapy has recovered and is being discharged today. So far, 13 patients have received plasma therapy in Odisha and most are recovering well," state health department tweeted.
Ashwini Hospital chairman Dr Subrat Jena said: "When the patient was admitted to the hospital, she had several complications and her health condition was bad. As soon as the state government declared the launch of plasma therapy, we started her treatment with the new technology. We were apprehensive, but had taken all care and were monitoring the patient round the clock. Within two days, she showed signs of improvement. Her oxygen mask was taken away and now she has been released."
At present, plasma therapy is being used in Ashwini Hospital, Cuttack, Kalinga Institute of Medical Sciences and SUM Hospital in Bhubaneswar. SCB Medical College, Cuttack, is functioning as the no-dal centre on plasma therapy.
The news of recovery came on a day when Odisha registered a record single-day spike in corona positive cases with as many as 1,594 infections being reported. With this, the total number of cases in the state has touched 22,693 with 120 deaths, of which six persons died on Friday.
The rapid rise in the number Covid patients has left the government grappling with shortage of beds. Now, only serious patients are being admitted to hospitals while the asymptomatic ones are in home isolation. In a bid to increase the number of beds for Covid patients, the state government has turned Barabati Stadium and Jawaharlal Nehru Indoor Stadium in Cuttack into full-fledged Covid care centres.
The Assembly has been declared closed till July 31 with five of its staff members testing positive for the virus. Speaker Surya Narayan Patro said the Assembly building would open on August 4 and the entire complex would be disinfected before that.
So far, four MLAs — Srikant Sahu, Sukanta Kumar Nayak , Sudhansu Sekhar Parida and Prashant Behera — have been found Covid positive.
Meanwhile, social stigma against Covid patients continues in the state with people not even coming forward to cremate the bodies of their near and dear ones who died of the virus.
The family of a doctor in Kandhamal district, who died of high blood pressure but was wrongly assumed to be a victim of the coronavirus, had to face stiff resistance while trying to bury the body on Wednesday . Later, his body was buried in an isolated place after a 12-hour struggle.
On Friday, a clash erupted at Nisibhanar village in Puri when some local residents opposed the entry of a man who had ran away from a quarantine centre without spending the mandatory 14-day period there. The groups supporting and opposing the returnee hurled bombs at one another and several houses were damaged in the clash. Four platoons of police were deployed at the spot to restore law and order.
Jharkhand facility
Jharkhand chief minister Hemant Soren will inaugurate a plasma therapy facility in state-run Rajendra Institute of Medical Sciences (RIMS) in Ranchi on July 28.
State health minister Banna Gupta told The Telegraph that ICMR had given permission for trial.
"Once we get ICMR's permission, we might upgrade the facility and also form a plasma bank as has been done in Delhi. It has been observed that transfusion of plasma has helped in improving the condition of moderate to severe Covid patients in hospitals. Different state governments have started trials and we too would want to take part in it,' Gupta said.
As on Thursday, Jharkhand had 7,250 Covid cases with 69 deaths.
The therapy, which uses the plasma of recovered Covid-19 patients, requires consent from patients and their families.
When people contract Covid-19 or other viral diseases, their immune system responds by creating antibodies, which attack the virus. Over time, the antibodies build up and can be found in plasma — the liquid portion of the blood. As part of the therapy, plasma from a recovered patient is infused into a patient so that the antibodies can induce a "passive immunity" — as opposed to "active immunity" of a vaccine.