Covid: Odisha govt to cover study costs of orphan children
Thirty-five children in the state have so far been orphaned by the pandemic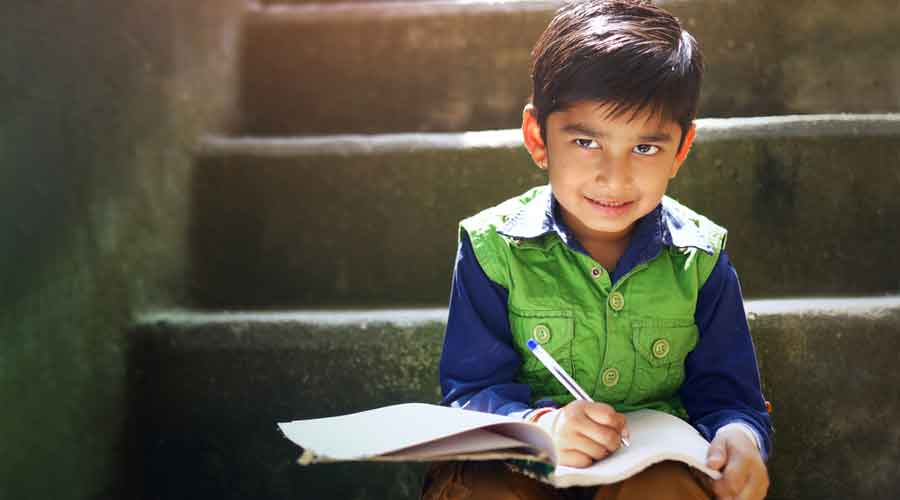 ---
---
The Odisha government has decided to bear the education cost of children who have lost their parents to Covid-19.
Thirty-five children in the state have so far been orphaned by Covid-19.
Talking to the media on Monday, advisor to the women and child development department, Sulata Deo said: "The education cost of the children who have lost their parents to Covid-19 will be borne by the state government. Chief minister Naveen Patnaik has issued directions to bear the entire cost toward their studies in medical, engineering and technical courses also."
Apart from this, she said the state would also bear the expenses of orphaned children pursuing courses in private institutions.
Minister for social security and empowerment of persons with disability, Ashok Chandra Panda told The Telegraph:  "We will soon come out with a detailed list of the children who have lost their parents in the pandemic."
"The state will provide a stipend to these children under the Madhu Babu Pension Yojana (a social security scheme) and they will be given the monetary advance for three months. They will get the money till they attain the age of 18. The officials have been asked to meet these children at their houses and hand over the money to them."
The orphaned children are entitled to get monetary assistance of Rs 500.
To protect children from becoming the victims of a possible third wave of Covid-19, the state has given direction to officials to ensure their safety.
"All the district administrations have been directed to set up paediatric wards in every Covid hospital in their respective districts. The special paediatric wing is being set up with an objective to check possible transmission of the virus from the Covid affected children to the non-covid affected kids," said additional chief secretary in charge of health department P.K. Mohapatra.
Officials said as many as 357 beds will be available in seven state run-medical colleges and hospitals for treatment of the children affected with the infection. Of the total beds, 44 will be in the HDU, 94 in paediatric care units and special newborn care units and 64 in neonatal intensive care units.
 "Nearly 114 doctors and 1,036 health workers from community health centres to medical college level will be trained in handling Covid cases in children. All the district administrations have been directed to make provisions for 10 isolation beds in all district headquarters and sub-divisional hospitals and 155 beds, including 64 newborn intensive care units in the seven state-run medical colleges and hospitals," officials said.
Besides, dedicated Covid blocks will come up in the Sishu Bhawan (Sardar Vallabhbhai Patel Postgraduate Institute of Paediatrics) in Cuttack.
"Breastfeeding corners will be established in all the dedicated Covid facilities. Mother's milk is the best for a child," said officials adding that in areas where the caseload is expected to be high, the government will consider setting up standalone paediatric Covid care facilities.