One lakh institutions shut down over past year
Covid crisis: India's 'budget' private schools stare at closure
The country's 4 lakh such schools have been struggling because many of the parents, their earnings hit by the pandemic, are not paying the tuition fees regularly, or at all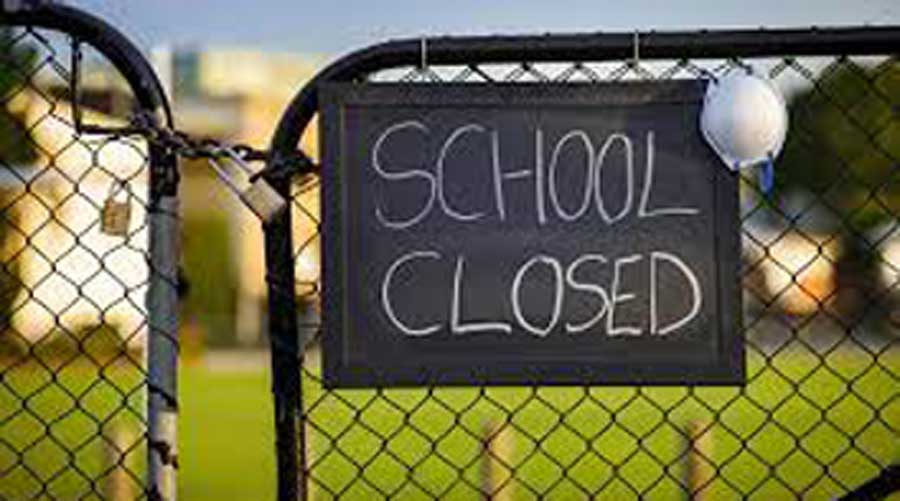 ---
New Delhi
|
Published 14.07.21, 02:08 AM
|
---
Amit Srivastava, principal and proprietor of Lotus Public School, is eagerly waiting for the Uttar Pradesh government to let schools reopen for in-person classes. He says it's a question of survival.
"If the school reopens, I think parents will prefer to pay the tuition fees. If the schools continue to remain closed for physical classes, it will be difficult to sustain ourselves," Srivastava said from Pipraich town in Gorakhpur, where his school is located.
The country's 4 lakh "budget" private schools that mostly charge monthly tuition fees between Rs 500 and Rs 3,000 have been struggling because many of the parents, their earnings hit by the pandemic, are not paying the tuition fees regularly — or at all.
Some parents, who are largely from the lower middle class, have stopped their children from attending the online classes to avoid any moral obligation to pay up.
S. Madhusudan, vice-president of the National Independent Schools Alliance, said feedback from the ground suggested that nearly 1 lakh budget schools — 25 per cent of the total — had closed over the past one year because of financial problems. "Most of the schools that operated out of rented buildings have vacated them and closed operations," he said.
Madhusudan added that the schools that had taken loans to set up their infrastructure were "struggling".
The more expensive private schools in the cities, numbering about 50,000 across the country, have seen their students largely attending the online classes and their parents mostly paying up.
Srivastava said: "We currently have eight teachers. Till last month, we paid them a reduced salary. From this month, I've told them no salary can be paid."
Srivastava had set up his school on his own land with a bank loan. He is still paying the EMIs. The school, which teaches up to Class VIII, charges Rs 600 a month till Class V and Rs 700 a month for the higher classes.
Nearly 200 students are enrolled in the school but most of the parents are not paying, Srivastava said.
Payment of tuition fees had dwindled right from the start of the Covid outbreak in spring last year. Most budget schools have slashed their tuition fees by about 20 per cent. But with most parents paying intermittently or not at all, Madhusudan said, the collection tends to be 25 to 30 per cent of the due amount.
Madhusudan has been running a school, the Pragati Vidya Niketan, from two rented buildings in Hyderabad for the past 31 years. He has to pay Rs 4 lakh as rent a month. Of the 1,350 students enrolled in the school, only 550 are attending the online classes.
"The past one year has been very difficult for me. I have been able to run the school somehow because it has more students (than most) and some of the parents are paying regularly," Madhusudan said.
He said the schools running with 300 to 500 students on Hyderabad's outskirts had been hit very hard.
Many of the parents whose children are enrolled in these schools are from the working class and have seen their earnings plummet during the pandemic, Madhusudan said.
Another blow to the budget schools was the drying of admissions to Class I, the lowest level in most of these schools, last year after the pandemic hit. Most parents of very young children seem to have decided to wait, sceptical of how much good online classes would do to a beginner.
Of the 11,000 private schools in Telangana, for instance, some 2,300 schools witnessed zero admission to Class I in 2020-21. This caused the total number of children in all private and government schools in the state to drop from 32 lakh in 2019-20 to 30 lakh in 2020-21, Madhusudan said. He did not have figures for the current academic year.
Usha Ram, former principal of the Laxman Public School in New Delhi, said the state governments must help the struggling budget schools.
"Otherwise, how can they run? Many have already closed," she said.
Ram said that children from lower middle class families were yet to become comfortable with online education, and not all their parents could provide them with their own electronic device to attend the classes.