Human safety trials for Indian Covid-19 vaccine
Permission granted after results demonstrate safety and ability to generate an immune response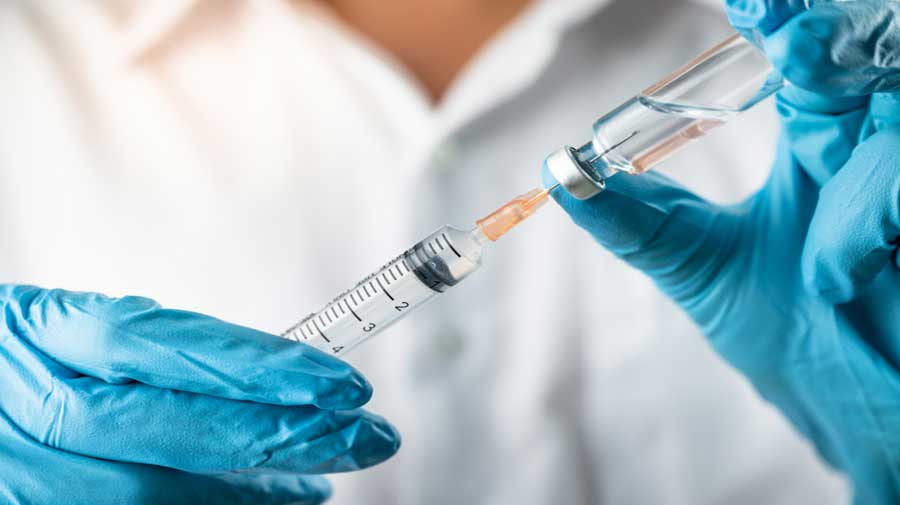 ---
---
A strain of the new coronavirus, isolated in a government lab in Pune and killed with chemicals, will be India's first home-grown candidate vaccine against Covid-19 to head into human safety and efficacy trials.
The Hyderabad-based Bharat Biotech announced on Monday that it had received regulatory approval for Phase 1 safety trials and Phase 2 efficacy trials of the candidate vaccine on healthy human volunteers. The trials are set to start in July, the company said.
The Central Drugs Standard Control Organisation, India's regulatory agency
for drugs and vaccines, granted permission for the trials after Bharat submitted results from lab and animal studies demonstrating the vaccine's safety and ability to generate an immune response.
The candidate vaccine is based on a strain of SARS-CoV-2, the virus that causes Covid-19, isolated from an asymptomatic patient by scientists at the National Institute of Virology, Pune, a unit of the Indian Council of Medical Research.
"This candidate vaccine has been found safe and immunogenic in all animals. We're now ready to move forward into clinical development through human trials," Krishna Ella, Bharat's chairman and managing director, said.
"Our collaboration with ICMR and NIV has been instrumental in this development."
The company said it was still unclear how the vaccine would perform in humans as human trials are yet to start. But if the results of the safety and efficacy trials, expected by October, are promising, the company will progress to larger clinical trials.
Safety trials are intended to ensure that candidate vaccines are safe for use in humans while efficacy trials are designed to determine whether it can protect recipients from the infection.
Bharat said it had the capacity to produce 300 million doses of the vaccine per year. The company — which produces vaccines for H1N1 influenza, rotavirus, Japanese encephalitis and rabies — has delivered more than four billion doses of vaccines across the world.
Worldwide, around 10 other candidate vaccines, including one in Britain and one in China, are already in human clinical trials while around 100 other candidates are under various stages of development.