Covid: Epidemic shows exponential growth in eight states across India
Data flags worrisome signals amid a nationwide decline in daily new cases and high uncertainty over the pandemic's future course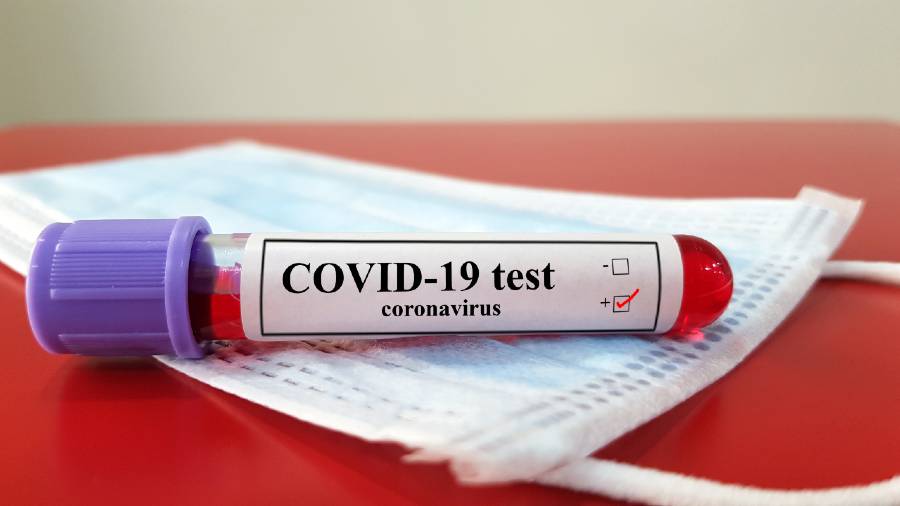 ---
New Delhi
|
Published 04.08.21, 01:49 AM
|
---
The Covid-19 epidemic is showing exponential growth rates in eight states across India, health officials said on Tuesday, flagging worrisome signals amid a nationwide decline in daily new cases and high uncertainty over the pandemic's future course.
The eight states — Himachal Pradesh, Jammu and Kashmir, Lakshadweep, Tamil Nadu, Mizoram, Karnataka, Kerala and Puducherry — currently have high and increasing R values, or reproduction numbers, ranging from 1.1 to 1.4, reflecting sharply growing epidemics.
The R value, a measure of how fast an infection spreads, represents new infections generated by one infected person.
An R value of 1.4 implies 10 cases will generate 14 new infections. Any R value greater than 1 implies exponential growth and it needs to be below 1 for an epidemic to shrink.
Nine states — Andhra Pradesh, Bengal, Delhi, Goa, Haryana, Jharkhand, Maharashtra, Meghalaya, and Nagaland — have R values of 1 with either stable or declining epidemics, the health officials said.
"Some states have R (value) going in the wrong direction — above one and rising. The virus wishes to expand. We must curb it," said Vinod Paul, a senior paediatrician and member of Niti Aayog, the Centre's top think tank, who is among experts guiding the government on its Covid-19 responses.
India's daily new infections declined from a peak of over 400,000 in early May to around 46,000 cases in early July but have remained near-stable at around 40,000 since then. The counts of active patients have declined from over 3.7 million in mid-May to around 400,000.
Kerala and Maharashtra account for over 60 per cent of the country's active cases. Kerala on Tuesday had over 165,000 patients, followed by Maharashtra with 78,700 and Karnataka with 24,000.
Ten districts in Kerala, nine in Manipur, six in Mizoram, four each in Arunachal Pradesh, Meghalaya and Nagaland, two in Sikkim, and one each in Andhra Pradesh, Assam, Himachal Pradesh, Puducherry and Rajasthan show large epidemics.
The health officials underlined the need for highly affected districts and all states with exponential growth rates to intensify public health measures such as containment, contact tracing and house-to-house surveillance within perimeter-controlled zones to prevent the infection's spread.
A central public health team that visited Kerala has identified the need for enhanced containment measures.
In Kerala's Mallapuram district, the team observed a contact tracing ratio of about 1:1.5, meaning for every two positive cases, health authorities were testing three contacts.
"Our guidelines recommend a contact tracing ratio of about 1:20," said Lav Agarwal, joint secretary in the Union health ministry. With over 90 per cent of positive cases in Kerala under home isolation, Agarwal said it is critical to test all close contacts and not just those with symptoms.
Public health experts have predicted that India is unlikely to experience a fresh nationwide Covid-19 surge as high as the second wave because over 67 per cent of the country's population show protective antibodies but have cautioned that localised surges will occur.
The other 33 per cent, or 400 million people, remain susceptible to the infection and will provide opportunities for the virus to infect and spread, experts have said. "Cases are likely to rise wherever there is laxity on personal precautions or public health measures," a health official said.