Doses: Covishield 11m, Covaxin 5.5m
Beneficiaries cannot choose between two vaccines initially
The health ministry said that 11 million doses of Covishield and 5.5 million doses of Covaxin would be received by all states and UTs by January 14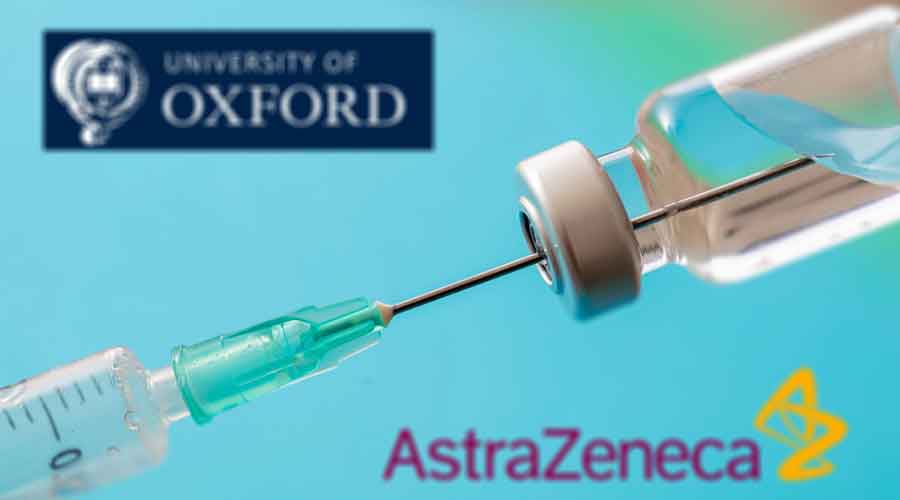 ---
---
India's Covid-19 vaccination campaign starting on January 16 with the AstraZeneca-Oxford vaccine and the homegrown Bharat Biotech jab will not offer beneficiaries the option to choose between the two, the Union health ministry has signalled.
But online discussions and free-wheeling exchanges in medical circles across the country, doctors say, appear to reflect expectations among many that they would receive the AstraZeneca-Oxford vaccine called Covishield in India instead of the homegrown Covaxin.
The health ministry said on Tuesday that 11 million doses of Covishield and 5.5 million doses of Covaxin ordered by the Centre to start the campaign would be received by all states and Union Territories by January 14, but did not explain which vaccine would go where.
Top health officials asserted that both vaccines are safe, both generate immune responses against the novel coronavirus, and both would be available at fractions of the prices India might have had to pay for other vaccines used in the US or Europe.
"The vaccines are safe and immunogenic — this is established. There is absolutely no doubt about safety and immunogenicity," said Rajesh Bhushan, the health secretary. "We expect states at the highest level will exercise continuous oversight and personal involvement on the entire process of rollout."
Bhushan, when asked at a media briefing whether beneficiaries would have the option to choose between the two, said: "In several countries, more than one vaccine is being used against Covid-19. In no country at this point do beneficiaries have this option."
The vaccination drive in its first stage will seek to immunise around 10 million healthcare workers and 20 million frontline public workers. The second stage is aimed at immunising around 270 million people above 50 years and those below 50 with chronic health disorders.
Bhushan said the exercise could "last maybe beyond one year".
Vinod Paul, the chair of a national expert group that is guiding the country's vaccine administration strategy and member of Niti Aayog, the government's apex think tank, said the vaccines had "proven immunogenicity" and their side-effects were "negligible".
But sections of doctors who will be among the earliest to be offered the vaccines say they're conscious about the difference between a vaccine's immunogenicity — the body's immune response to a vaccine — and its efficacy — or capacity to actually protect people from the infection.
India's drug regulatory authority approved Covishield on the basis of safety, immunogenicity and efficacy studies in other countries and Covaxin on the basis of safety and immunogenicity studies. Covaxin is still under evaluation for its efficacy and the earliest data is expected after March.
Some doctors on Tuesday expressed surprise the government has already ordered Covaxin.
"Many of us expect to receive Covishield — if we have no choice and Covaxin is sent, I think there'll be resentment here," said a senior doctor at a corporate hospital who requested not to be named.
"Our concerns should not be misinterpreted — we have faith in Covaxin too," the doctor said. "Covaxin is likely absolutely safe, but why hurry to introduce it without efficacy data? They could have waited for a few weeks for efficacy data to arrive. There are likely to be non-scientific reasons for this."
Sumit Ray, a senior critical care specialist at the Holy Family Hospital, New Delhi, said there had been "intense back-and-forth" online discussions in critical care circles about the pace of vaccine rollout and efficacy of the two vaccines.
"We, of course, need vaccines, but the urgency is baffling," he said. "Many doctors appear concerned about approvals given without adequate data."
A medical expert in Bengal said he had fielded similar questions about efficacy and choice of vaccines during Sunday evening's webinars on Covid-19 organised by the government for medics across the state.
"There has been no head-to-head comparison of efficacy of these two vaccines — we can't say one is more or less efficacious than the other," said Santanu Tripathi, a senior pharmacologist formerly at the Calcutta School of Tropical Medicine.
He added: "This question has come up for discussion — what if some doctors express a desire for a specific vaccine? At the moment, there is just no provision to offer a choice," Tripathi said.
The Centre will pay Rs 200 per dose for 11 million doses of Covishield, manufactured in India by the Serum Institute of India, and Rs 206 per dose for 5.5 million doses of Covaxin. The prices of other vaccines used in the US and Europe range from Rs 734 to Rs 2,700, health officials said.
The Covid-19 vaccines are currently available only through the government, but health officials have indicated that at some point in time, likely after the completion of the government campaign, private sales of vaccines would be allowed.
The duration of the government campaign would depend on both supplies and the pace of the immunisation. The health ministry says there are 200,000 trained vaccinators, but officials did not respond to a query on how many vaccination sites would be active across the country on January 16.