Anti-malaria drug in revised guidelines
The revised guidelines have also outlined the standard protocols for managing complications like respiratory distress and sepsis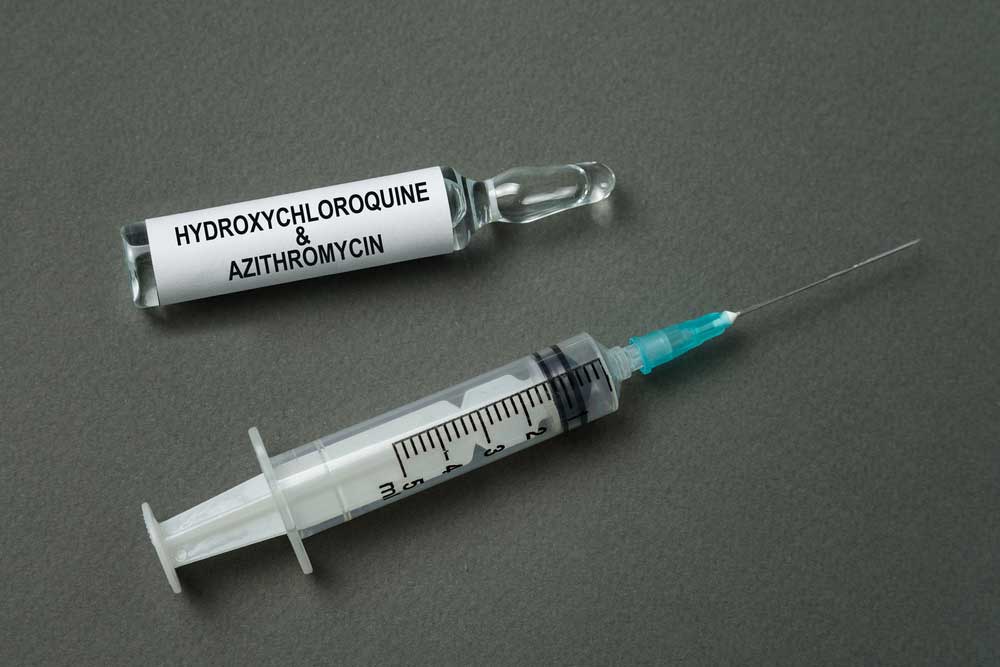 ---
---
India's health ministry has revised the national treatment guidelines for severely or critically ill coronavirus patients, introducing a combination of the anti-malarial hydroxychloroquine and the antibiotic azithromycin and removing a cocktail of two anti-virals recommended earlier.
The revised guidelines, released on Tuesday, have recommended a five-day course of hydroxychloroquine and azithromycin only for patients with severe Covid-19, including those in intensive care.
Patients with severe illness have been defined as those with a respiratory rate of 30 breaths per minute or those with severe respiratory distress as measured through their blood oxygen levels.
The revised guidelines have also outlined the standard protocols for managing complications like respiratory distress and sepsis.
The health ministry cautioned that these drugs should be administered to patients "under close medical supervision" while they are monitored for any adverse effects, including effects on heart performance.
The earlier guidelines had recommended a cocktail of the anti-viral medications lopinavir and ritonavir after the Indian Council of Medical Research proposed their use as a "public health emergency", citing evidence from other countries.
But the ICMR had also said the cocktail's effects should be tracked to justify its use.
An infectious disease specialist familiar with the revised guidelines told The Telegraph that a study from China on 199 patients that had found no benefit from the lopinavir-ritonavir combo had likely influenced the decision to remove the cocktail.
Simultaneously, evidence for possible benefits from the hydroxychloroquine-azithromycin combination has mounted, the specialist said. A study from France, for instance, has shown the benefit of this combination in 78 of 80 coronavirus patients.
Health officials and medical researchers have underlined that around 80 per cent of coronavirus patients have mild symptoms such as fever, cough, sore throat, nasal congestion or headache.
The specialist said that those mildly ill do not need any specific therapy and are typically managed through the standard medications for relieving symptoms such as fever or nasal congestion.
The All India Institute of Medical Sciences, New Delhi, has established a 24x7 helpline to provide support to physicians who are treating coronavirus patients.
All the states have been asked to identify "nodal doctors" who could consult the AIIMS call centre with technical queries.