Suicide over 'poverty'
The sacked hotel clerk accused local administration of indifference during the lockdown in his suicide note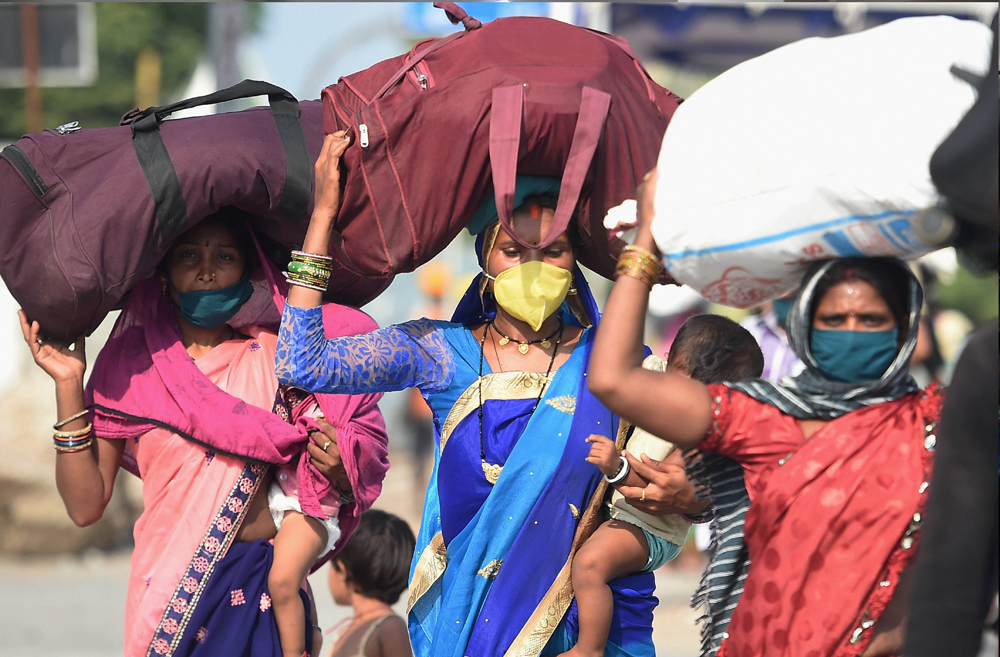 ---
|
Lucknow
|
Published 31.05.20, 12:16 AM
---
A sacked hotel clerk jumped before a train in Lakhimpur Kheri town on Friday, leaving behind a purported suicide note that blamed the repeated extensions of the lockdown for his joblessness.
Bhanu Prakash Gupta, 50, also accused the local administration of indifference, hanging a question mark over chief minister Yogi Adityanath's claim of taking good care of the poor during the lockdown.
"I am committing suicide because of poverty and unemployment. I get the wheat and rice quotas (from ration shops) but the grocer refuses to give tealeaves, sugar, milk, vegetables, chillies or spices on credit. I have a cough and joint pain, and shortness of breath while walking," said the handwritten note in Hindi, which has been widely circulated on social media.
"My widowed mother has been suffering from a cough and fever for the past two years. The lockdown was extended time and again, and I'm not getting a job…. Neither has the government helped nor has the administration enquired about our condition. We haven't got the money even for my funeral. Thank you all."
Gupta, who jumped before the train near Maigalganj station, had the note in his pocket, police sources said.
Lakhimpur Kheri district magistrate Shailesh Kumar Singh said: "Gupta and his mother had two ration cards and recently received 40kg rice, 40kg wheat and 2kg gram from the ration shop. He has mentioned his illness in the suicide note. Prima facie, he was in depression."
Jagat Gupta, a resident of the area, told reporters: "He (Bhanu Prakash) had been sacked by the hotel owner after the lockdown. A local grocer had refused any more credit before his dues of Rs 1,500 were cleared." Bhanu Prakash is survived by his wife, four children and mother, he said.