Odisha to take market loans
Centre allows loan up to 3.05% of total budget this time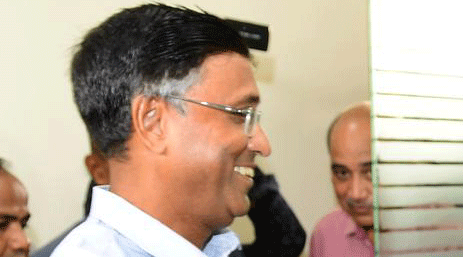 ---
---
The Naveen Patnaik government on Wednesday decided to go for market borrowing to tide over the financial crisis arising out of the pandemic and received the nod from the Centre.
The decision was taken at the meeting of the council of ministers chaired by the chief minister here on Wednesday.
Chief secretary Asit Tripathy said: "We are not going to get funds from the central schemes. The allocation of central funds is likely to come down. Our tax collections also show a downward trend. In order to overcome the financial crisis, we have decided to go for market borrowing. As per the FMRB Act, we are allowed to borrow to the tune of 3 per cent of the total budget. Because of the extraordinary situation, the Centre has allowed us to take a loan up to 3.05 per cent this time."
He said, "We have also decided to bring money from the Compensatory Afforestation Fund Management and Planning Authority (Campa) Fund and Odisha Mineral Bearing Areas Development Corporation. We have so far taken Rs 1,000 crore from these funds with due approval."
"The money lying idle with different departments will be mobilised for expenses in the health sector. Nearly Rs 15,000 crore are tied up in litigation. These funds belong to the water resources, irrigation and energy departments. We will soon launch a one-time settlement scheme and invite different litigants to come forward and solve their problems," he said.
Tripathy said the government has already spent Rs 340 crore from the Chief Minister's Relief Fund, Rs 624 crore from the State Disaster Response Fund, Rs 875 crore from the panchayati raj department and Rs 73 crore from the MLA funds in the fight against Covid-19.
The chief secretary also announced that various online services will be launched in October. Odisha on Wednesday recorded the highest single-day spike of 1,078 Covid-19 cases.
Earlier, the state government had announced a number of austerity measures to prepare for the fight against coronavirus.