No advance notice, Kerala puts off train
Railways were not always informing govts in time about incoming trains: CM Vijayan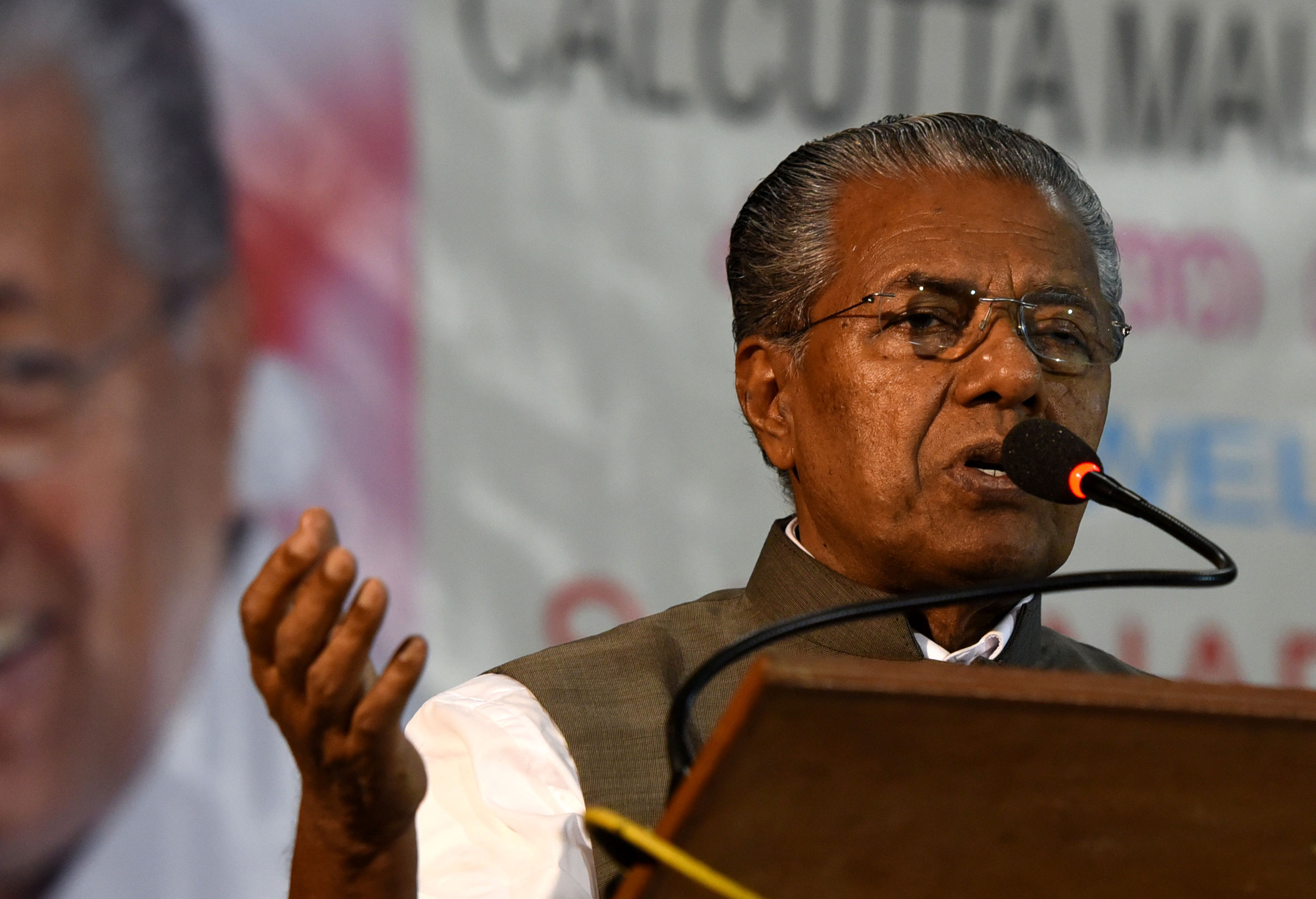 ---
---
The Kerala government on Sunday got an incoming special train postponed just before it was to leave Mumbai, saying it had not been informed well enough in advance for arrangements to be made for the passengers' screening, quarantine or isolation.
The previous evening, chief minister Pinarayi Vijayan had written to railway minister Piyush Goyal that the railways were not always informing his government in time about incoming trains —a complaint echoed in some other states too.
Sunday's train was about to leave in the afternoon when Kerala government officials — having just learnt about the train — contacted their Maharashtra counterparts to halt it for a day. The train will leave on Monday afternoon.
An official said the state needed to be informed more than a day in advance about a coming train.
"So many trains, buses and flights are bringing in Malayalis from abroad and other states. We need time to make all the arrangements," the official said.
Kerala has won accolades for the meticulous way it has been combating the pandemic, one of its aspects being the extensive screening of arriving passengers.
Once a train arrives, the 1,000-1,200 passengers are screened by health workers with handheld thermal scanners — except in Thiruvananthapuram, which has an airport-style walk-through scanner similar to a metal detector.
Those who show symptoms like fever are taken away to hospital while the rest are ferried by bus to their native places to be put in 14 days' home or institutional quarantine – for which buses and beds have to be arranged.
Mohammed Asheel, executive director of the Kerala Social Security Mission, had recently described the scale of preparation needed before the arrival of passengers.
With the state fighting a decentralised battle against the virus, the ward committees of the local bodies have been assigned to certify in advance, for each arriving passenger, whether his or her home offers proper quarantine facilities, such as a separate room and washroom.
"Now imagine if a train with 1,200 passengers arrives all of a sudden," Asheel had told this newspaper.
This is what happened on Saturday when a train from Mumbai made an unexpected stop at Kannur, a railway official said.
"Kannur was not a designated stop for these special trains. But the railways took a sudden decision to stop the train there because it was carrying a large number of people from north Kerala," he said.
That gave the district administration less than two hours to mobilise health workers, police and vehicles and arrange institutional quarantine facilities, hospital beds and screening desks along the platform.
This prompted Vijayan's letter to Goyal, which asked that the details of each incoming train — with a complete passenger manifest — be shared with the state well in advance.
Until Sunday, 93,404 people had arrived in Kerala by flight, train and road since the lockdown travel restrictions were eased early this month.
Kerala recorded its fifth Covid-19 death on Sunday. A 53-year-old woman who had returned from Dubai to seek cancer treatment died in Kozhikode.
The state reported 53 new coronavirus cases and five recoveries on Sunday, taking the number of active cases and recoveries, respectively, to 322 and 520.
While 18 of the new patients had returned from abroad, 29 had arrived from other states in the past few days. The remaining six were primary contacts of other patients.