Varsities mull innovative online tests
Delhi University considering having its nearly six lakh students make audio recordings of their answers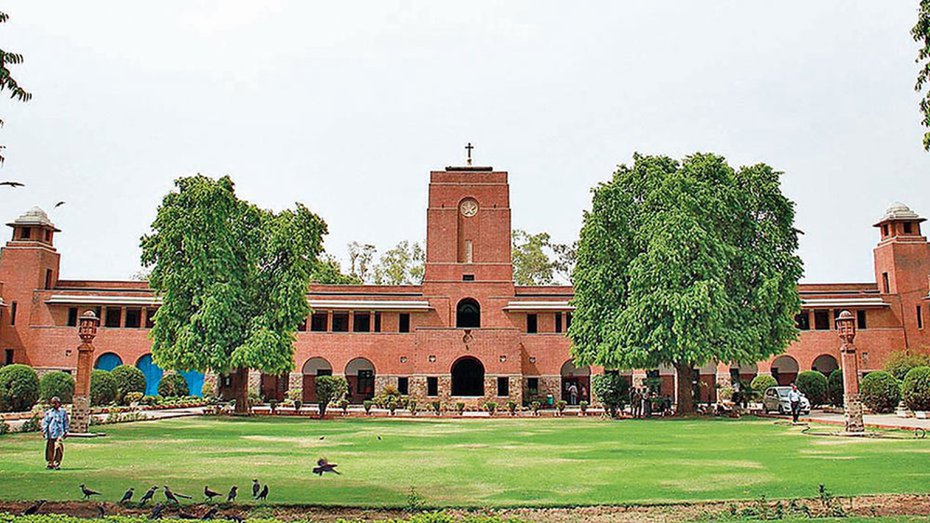 Delhi University
(Telegraph file picture)
---
New Delhi
|
Published 17.04.20, 11:12 PM
|
---
Several central universities are planning to hold "online" exams sometime soon although an expert committee set up by the higher education regulator to suggest the timing and mode of exams has been delaying its recommendations.
The "online" modes that Delhi University, JNU and some others are considering are somewhat unorthodox.
Instead of the students answering questions on a computer in real time, some of the varsities are envisaging them sending audiotape answers or scanned scripts from home through the Net, or giving oral answers live on phone, Skype or Zoom.
Delhi University is considering having its nearly six lakh students make audio recordings of their answers — to questions sent via the Internet — and dispatch them through WhatsApp or other e-media.
At a meeting of all the DU deans this week, pro-vice-chancellor Suman Kundu had proposed that students be sent eight questions each via email or WhatsApp and asked to answer four through five-minute audio clips each. The teacher evaluating the paper would listen to these clips and award marks.
The deans did not approve the idea but several teachers said the proposal was still alive. The DU computer centre has told the university that these online tests are feasible.
DU executive council member Rajesh Jha said the proposed online exam not just changed the mode of the tests but confronted the students with an unfamiliar format.
Normally the students know how many objective-type or subjective-type questions would be asked, he said, but these tests would necessarily have a different pattern.
"Four questions cannot assess the learning of a student. Besides, this audio clip mode has another problem, that of possible manipulation at the evaluator's end," Jha said.
The Mahatma Gandhi Central University in Bihar has decided to hold written tests where students receive the questions via WhatsApp, scan their answer sheets and send the images to the evaluators through the messaging service.
JNU too is considering allowing its teachers to decide the mode of the optional mid-semester tests.
Rajeev Kumar, a computer science professor, said that with academic activity crippled, students at residential universities can be evaluated through oral tests taken over the phone, Skype or Zoom.
These can include live sessions as well as assignments, where the students are allowed a certain period of time to give their oral answers.
The regulator — the University Grants Commission — had last week set up a committee to suggest how and when the universities should hold their exams and when they can start their next academic session.
The committee, which is considering recommending pen-and-paper tests on campuses for final-year students in June, has sought an extension by a week.
The UGC will issue a set of common guidelines on the basis of the committee's report but the universities are free to take their own decisions.