Defiance and gaps trigger worry
India's count of patients increased by 4 on Saturday to a total of 84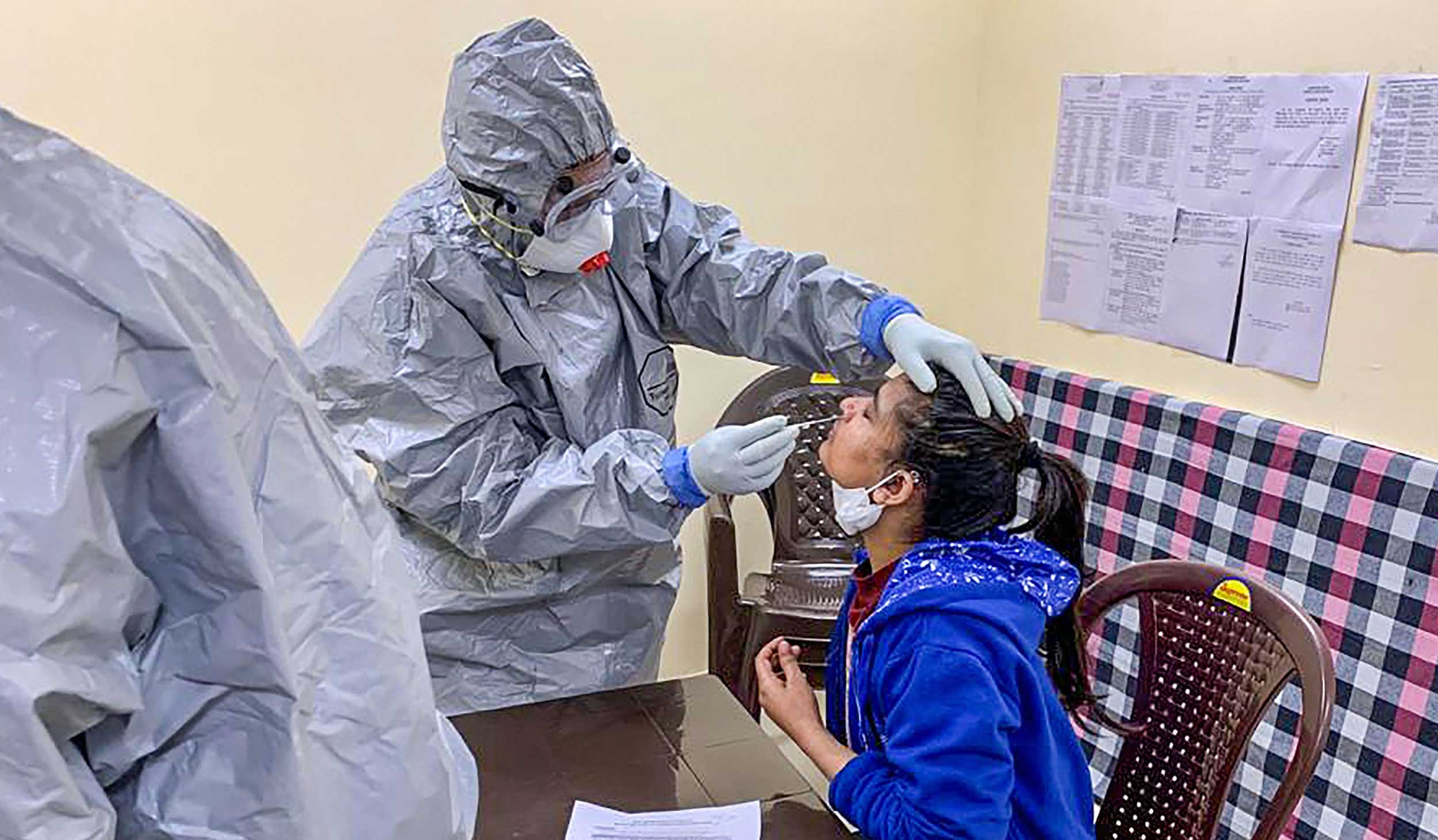 ---
---
Defiance of quarantine guidelines by persons who qualify to be tested for the novel coronavirus and gaps in current testing policies and advisories could open windows for the virus to slip into local communities, health experts have cautioned.
The experts said every instance where a coronavirus suspect evades quarantine or defies health advice — as happened in Kerala, Karnataka, Delhi and Maharashtra over the past week — pushes India closer to community transmission of the coronavirus.
While India's count of coronavirus patients increased by four on Saturday to a total of 84, officials have asserted that all patients have a travel history or have had close contact with persons with a travel history.
"We're still in the stage of local transmission where persons with travel history spread it locally — we have no evidence for community transmission yet," Balram Bhargava, director general of the Indian Council of Medical Research, said on Friday.
But experts and officials are worried about defiance of quarantine guidelines. Any defiance of quarantine increases the number of contacts and thus increases the risk of transmission of coronavirus if the person is infected.
A 68-year-old Delhi woman who had tested positive for the coronavirus died in hospital on Friday after likely picking up the infection from her son who had returned from Europe on February 23, developed fever and cough on February 24 but turned up at the Ram Manohar Lohia Hospital only on March 7.
Four persons kept in an isolation ward at the Indira Gandhi Government Medical College, Nagpur, while awaiting test results left the hospital late Friday night, defying requests by doctors to stay in the hospital, PTI reported.
However, after interventions by local authorities, the four returned to the hospital on Saturday, an official said. They have tested negative.
"Two are close contacts of a coronavirus positive patient in Nagpur and two have a travel history to Thailand and the Netherlands," the PTI report said, quoting the district collector Ravindra Thakre.
The Union health ministry has repeatedly urged people to adhere to health and travel advisories that require persons who have returned from coronavirus-affected countries to report to health authorities immediately if they develop symptoms.
"We have been asking people to help us help them," a senior health ministry official said on Friday, iterating a plea the Union health minister Harsh Vardhan had made several weeks ago.
Some people with foreign travel history and mild symptoms have also had a hard time getting quick tests.
A Kanpur resident with a travel history to China a month back who returned from Sri Lanka on March 10 said he isolated himself after he developed symptoms and tried to reach the health ministry helpline for two days.
"The person concerned surprisingly told me that I am not infected. I don't know how he figured it over phone," the Kanpur resident posted on Twitter. "On requesting him repeatedly, he told me to wait, adding that a team will reach me soon. For two days, nobody came. Today two persons came but they just gave me a form to fill with no other information about where to get tested."
However, on Saturday, the resident posted that Kanpur's district magistrate and chief medical officer had contacted him and he had been placed in quarantine in a hospital and is awaiting test results.
A foreigner who travelled to India from Spain had a similar experience this week in Delhi. The person who had mild symptoms approached the RML Hospital but was not tested and referred to AIIMS where, again, a test was denied.
Some Indians returning from abroad are not receiving clear advice during airport screening.
"I returned from Sydney last week. After the thermal screening which only looks for fever and cannot determine whether I am infected, no one said anything about staying home in quarantine," said a public health specialist in Delhi. "There is no firm directive that compels people to home quarantine themselves. In efforts to prevent panic, are we increasing risk to the community?"
A 25-year-old man who returned from Dubai on Friday also walked through thermal screening and received no advice on home quarantine guidelines. He went out with friends on Saturday.