Coronavirus cases climb to 206
Delhi, Mumbai shut shops; 2nd case in Bengal
---
New Delhi
|
Published 20.03.20, 04:14 AM
|
---
The health ministry on Friday said that 206 coronavirus positive cases have been reported in India so far and more than 6,700 people who have come in contact with them are under surveillance.
Joint secretary of the health ministry Luv Aggarwal emphasised that social distancing is primary to fight COVID-19.
He urged people to use the toll free number 1075 for any query and said that the government is working on preventive approach.
'The Prime Minister has called for Janta curfew. One day's cooperation will help break the chain of transmission,' Aggarwal said.
He also said that there was no shortage of essential commodities to fight coronavirus.
Aggarwal said the Italian man who died in Jaipur on Friday will not be counted among those dead in India due to coronavirus and maintained that the death toll in the country is four.
Central teams have been sent to states for hand-holding them in strengthening their capacities in tackling coronavirus, he said.
Prime Minister Narendra Modi is currently holding a video conferencing with chief ministers on coronavirus.
Shaheen Bagh protest to go on
The women protesters in Shaheen Bagh will continue with their protest on Sunday, the day when Prime Minister Narendra Modi has urged people to remain inside their houses under a self-imposed curfew.
The women have been blocking a side of a road connecting southeast Delhi to Noida since mid-December to protest against the amended citizenship law.
On Monday, the Delhi government said gatherings with more than 50 people were not allowed in the wake of the novel coronavirus pandemic. The size of gatherings has since been reduce to 20 people.
'It also applies to Shaheen Bagh,' chief minister Arvind Kejriwal had said.
The protesters on Friday told PTI that not more than 50 women had been staging protest at any given time.
'On Sunday, we will sit under small tents (at the protest side). Only two women will sit under each tent and maintain a distance of more than a metre between them,' a protester who did not wish to be named said.
Another protester, Rizvana, said the women had been taking every precaution and they were covered in burqa all the time.
'Washing hands regularly is part of our lifestyle. We offer namaz five times a day and we wash our hands every time,' she said.
Ritu Kushik, another protester, said women aged above 70 and children aged less than 10 were not being allowed at the protest site.
'The women are not sitting on the mattresses any more. Cots have been placed and there's a minimum distance of three metres between every two cots. Not more than two women can sit on a cot,' he said.
Delhi, Maharashtra shut malls, shops
Both Maharashtra and New Delhi have decided to close all shops and malls in view of the coronavirus pandemic.

Maharashtra on Friday decided to close all shops and offices except those providing essential services in its capital Mumbai, Pune and Nagpur until March 31 in an attempt to restrict the spread of coronavirus, Uddhav Thackeray said.
The state, which has recorded the highest number of confirmed cases in India, has excluded banks and shops that are selling essential commodities were excluded from the restriction, the chief minister said.
Delhi chief minister Arvind Kejriwal on Friday said that all malls in the national capital will be closed in view of the COVID-19 threat but grocery and pharmacy stores in them are exempt.
"In view of the prevailing situation, we are closing down all malls (except grocery, pharmacy and vegetable shops in them)," Kejriwal tweeted.
In view of the prevailing situation, we are closing down all Malls (except grocery, pharmacy and vegtable shops in them)

— Arvind Kejriwal (@ArvindKejriwal) March 20, 2020
Bars, salons, eating joints closed in Lucknow
With a view to check the spread of coronavirus, the Lucknow district administration on Friday ordered closure of all bars, cafes/lounges, hair salons, beauty parlours and eating joints with immediate effect.
'All bars, cafes/lounges, hair salons and beauty parlours should be closed with immediate effect till March 31 or till further orders,' district magistrate Abhishek Prakash said.
The decision has been taken as a precautionary measure to the check spread of coronavirus, he said.
In a separate order, the DM also ordered the closure of all eating points, sweet shops, food stalls, coffee shops etc till Mar 31.
Not complying with the orders will be a punishable offence, he added.
Pietersen raises awareness

Former England captain Kevin Pietersen on Friday urged Indian citizens to follow government directions on self-isolation to contain the COVID-19 pandemic, posting a message in Hindi with some help from his former IPL teammate Sreevats Goswami.
The 39-year-old took to Twitter to say 'Greetings India. Everyone is united in the fight against coronavirus and that everyone should listen to their government's instructions and stay at home for a few days. This is time to be smart.'
'Namaste India, hum sab corona virus ko harane mein ek saath hai , hum sab apne apne sarkar ki baat ka nirdes kare aur ghar me kuch Dino ke liye rahe , yeh samay hai hosiyaar rahene ka .App sabhi ko der sara pyaar,' Pietersen tweeted in Hindi.
Namaste india 🙏 hum sab corona virus ko harane mein ek saath hai , hum sab apne apne sarkar ki baat ka nirdes kare aur ghar me kuch Dino ke liye rahe , yeh samay hai hosiyaar rahene ka .App sabhi ko der sara pyaar 💕

My Hindi teacher - @shreevats1 🙏🏻

— Kevin Pietersen🦏 (@KP24) March 20, 2020
He credited Indian wicketkeeper-batsman Goswami for teaching him Hindi. Both have played for Royal Challengers Bangalore in the IPL.
2nd case in West Bengal
A Calcutta resident with a recent travel history to the United Kingdom has tested positive for the novel coronavirus, making it the second confirmed case in West Bengal, an official said on Friday.
The man returned from the UK on March 13 and was admitted to the Beliaghata ID Hospital in the city on March 19 with symptoms of COVID-19, the state government official said.
The swabs of the patient were collected and the reports received from the National Institute of Cholera and Enteric Diseases confirmed that the man contracted the deadly virus, according to the official.
The man is in his early 20s and a resident of Ballygunge area.
Connaught Place to remain closed on Sunday
Connaught Place in Delhi will be closed on Sunday due to the 'Janata Curfew' in the country over the novel coronavirus pandemic.
'As it has been requested by Prime Minister Narendra Modi yesterday to observe a Janata Curfew, Connaught Place shall remain closed on March 22,' New Delhi Trader's Association president Atul Bhargava said.
'As this is a national calamity and precautions are required to be taken, it is urged to all occupants to keep the establishment closed,' Bhargava added.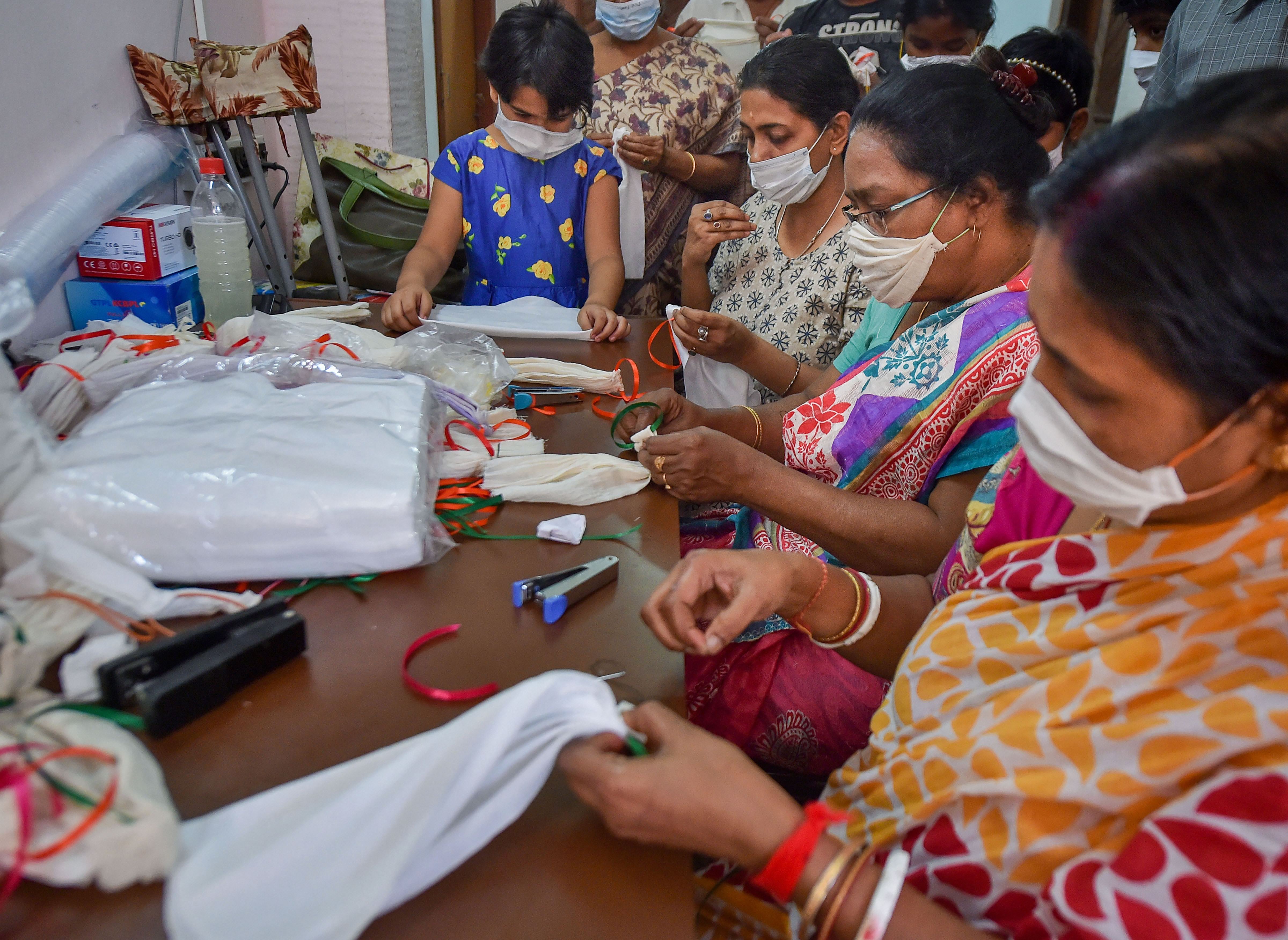 No masses in Mumbai till March 31
Leaders of Christian community in Mumbai have suspended all public gatherings, including prayer meetings and masses, till March 31, an official said on Friday.
The decision was made based on Mumbai Police's request to contain the spread of the deadly virus, he added.
Leaders of the Christian community from across the city met senior officials of the Mumbai Police on Wednesday and decided to suspend all public gatherings, including prayer meetings and masses, till March 31, he said.
The situation will be reviewed on March 31, he said, addind that the leaders had assured full cooperation to the authorities.
Cases rise to 195
The novel coronavirus cases in India rose to 195 on Friday after 22 fresh cases were reported from various parts of the country, according to the health ministry data.
The cases include 32 foreign nationals including 17 from Italy, 3 from the Philippines, two from the UK, one each belonging to Canada, Indonesia and Singapore.
The figure also includes four deaths reported from Delhi, Karnataka, Punjab and Maharashtra so far.
'The total number of active COVID 2019 cases across India stands at 171 so far,' the ministry said adding that 20 others have been cured/discharged/migrated while four have died.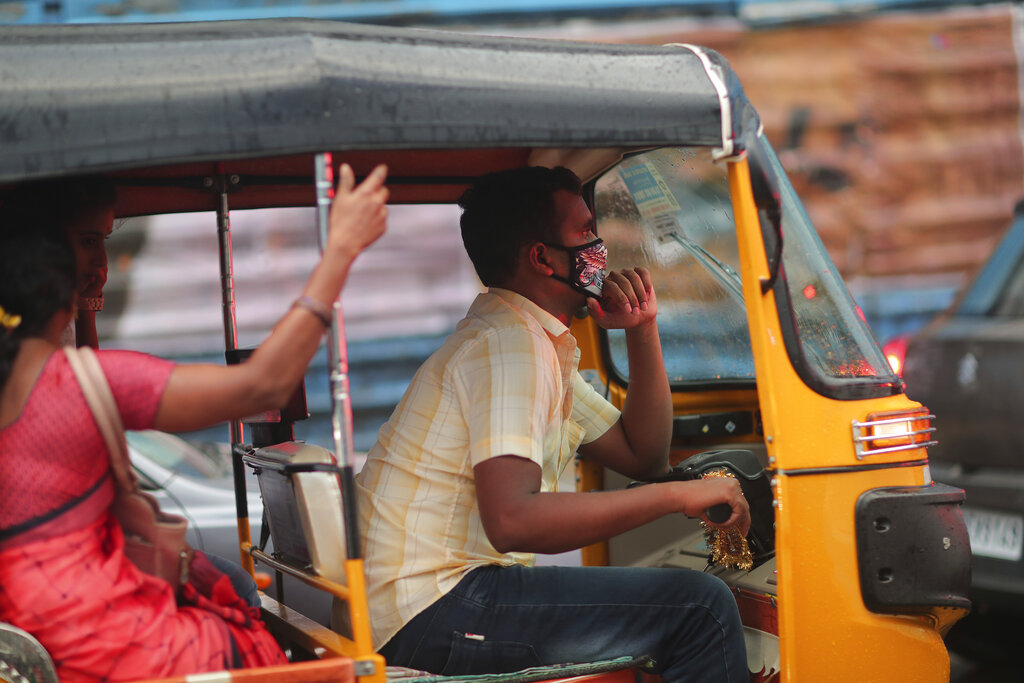 Delhi has, so far, reported 17 positive cases which includes one foreigner, while Uttar Pradesh has recorded 19 cases, including one foreigner.
Maharashtra has 47 cases, including three foreigners, while Kerala has recorded 28 cases which include two foreign nationals.
Karnataka has 15 coronavirus patients. The number of cases in Ladakh rose to 10 and Jammu and Kashmir four. Telangana has reported 16 cases which include nine foreigners.
Rajasthan has also reported seven cases including that of two foreigners. Tamil Nadu has three cases so far while Andhra Pradesh has two.
Odisha, Uttarakhand, Pondicherry, Chandigarh and Punjab have reported one case each.
In Haryana, there are 17 cases, which include 14 foreigners.
2nd case in Odisha
Odisha has reported the second confirmed case of novel coronavirus after a man who returned from a COVID-19-affected country tested positive, the state health department said.
'Today 14 samples were tested at RMRC (Regional Medical Research Centre) Bhubaneswar out of which one is positive for #COVID2019,' the health and family welfare department tweeted on Thursday night. 'This is the second positive case in Odisha.'
The man has a travel history to a COVID-19-affected country. The state surveillance unit has started tracing the contacts, according to the department.
This is the second positive case in the state after a Italy-returned researcher was found positive, the department said.