Congress waves Yeddyurappa 'diary'
In 2017, Congress had pointed to the existence of such a diary that recorded payments made to central BJP leaders by Yeddyurappa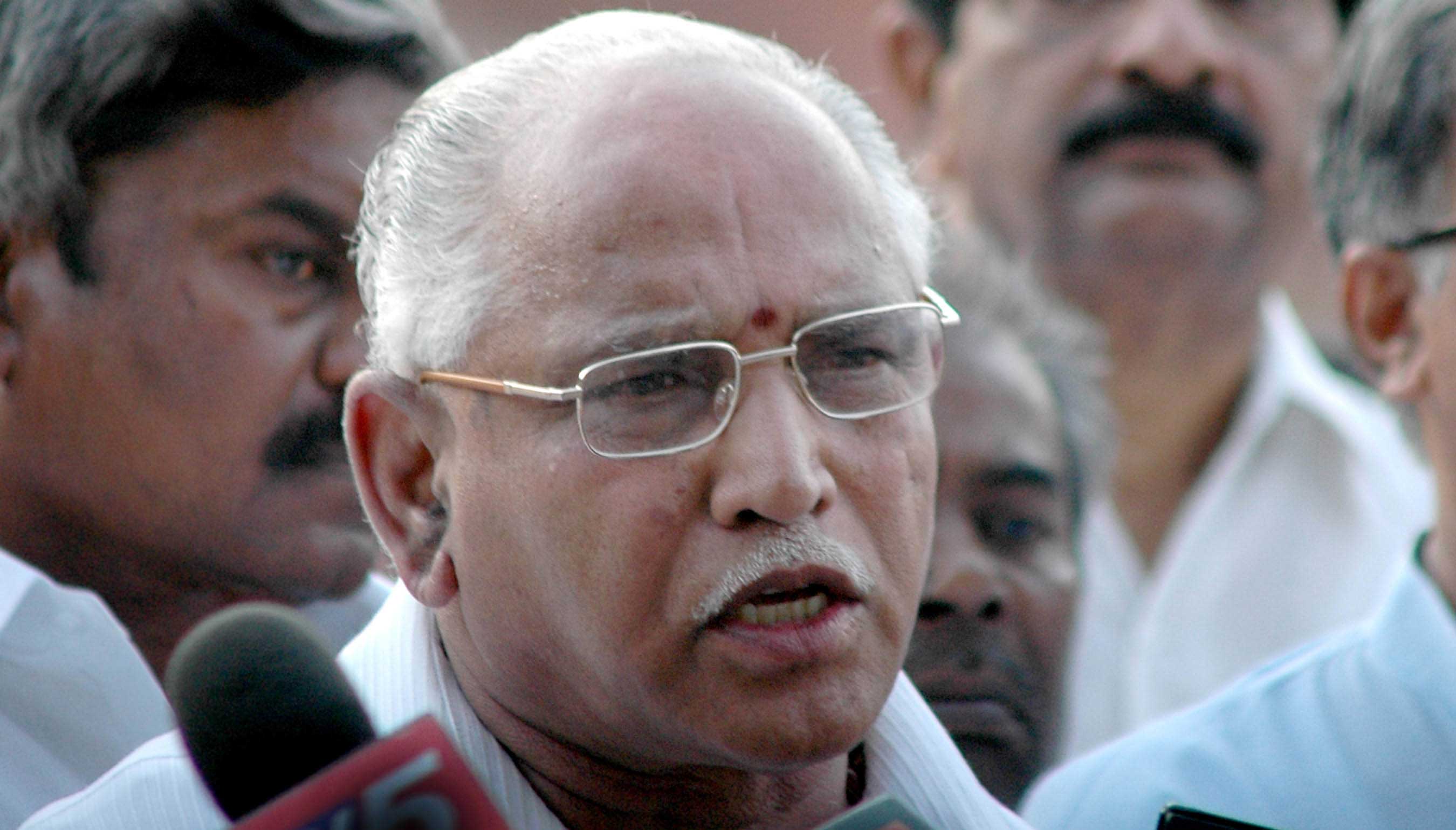 B.S. Yeddyurappa, Karnataka BJP chief.
The Telegraph file picture
---
New Delhi
|
Published 16.04.19, 01:00 AM
|
---
The Congress on Monday showed purported photocopies of pages of a diary of BJP leader and former Karnataka chief minister B.S. Yeddyurappa that income tax officials had seized during a raid in 2017 and wondered how there could be no investigation in the case.
Congress leader Kapil Sibal, who displayed the purported diary with detailed notings of payments made to central BJP leaders at a media conference, said there could "only be two aspects of this story".
"Either the contents of the diary are true or (are) not true. If the contents are true, it is a huge scandal as it mentions payment of Rs 1,800 crore to top BJP leaders, including for some judges. If it is not true, an FIR should be lodged against Yeddyurappa. The law is clear that Yeddyurappa needs to be questioned on why he made false entries to defame his own party leaders. He should be arrested for forgery," Sibal said.
"Imagine what would have happened if such a diary was seized from an Opposition leader. The Enforcement Directorate and income tax officials would have raided all those named in the diary. The Prime Minister would have started giving lectures on corruption. Now he won't say anything."
The party had earlier in 2017 pointed to the existence of such a diary that recorded payments Yeddyurappa is purported to have made to central BJP leaders. The BJP has rubbished the charge on several occasions.
A few days ago, the Central Board of Direct Taxes had in a statement said that some documents, including loose sheets of papers bearing such notings, were seized during a raid on Congress Karnataka minister D.K. Shivakumar.
Shivakumar was the man who oversaw the stay of some Congress MLAs from Gujarat at a resort near Bangalore where the lawmakers had been sequestered ahead of Rajya Sabha elections in August 2017.
But the papers seized, the CBDT said, were photocopies and the originals had not been found.
It said the Central Forensic Science Laboratory, Hyderabad, has said the originals were required for verifying the documents. "The same loose sheets prima facie appear to be of a doubtful nature and were given by the person who was being raided for tax violations (Shivakumar)."
The Congress has demanded that the Lokpal, the central anti-corruption watchdog that has now been set up, should take note and order the questioning of those leaders whose names have been mentioned in the purported diary.