Congress: Scrap fact-check 'sly' rules
'How can govt be judge, jury and executioner?'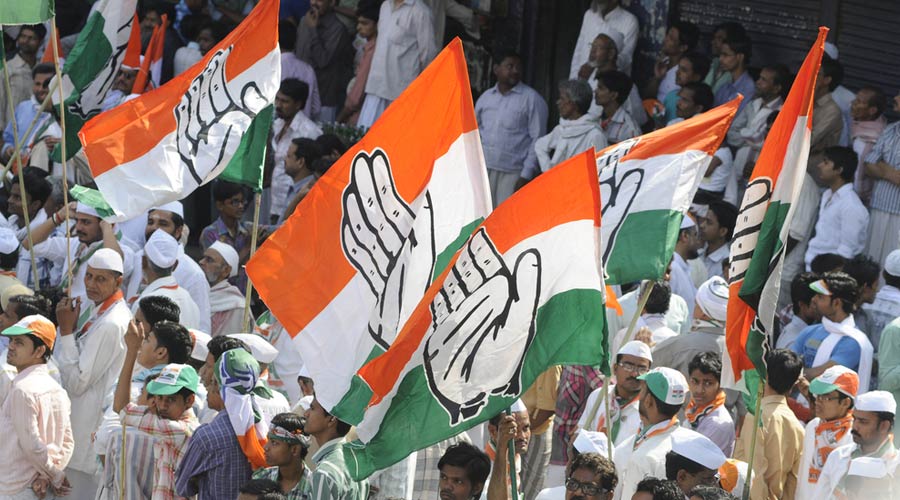 The Congress said this was a reflection of the Orwellian "Big Brother Syndrome"
Representational picture
---
New Delhi
|
Published 20.01.23, 02:57 AM
|
---
The Congress on Thursday demanded immediate withdrawal of the proposed amendments to information technology rules that empower the government to decide which report is fake, making it mandatory for news portals to pull down content.
The Congress said this was a reflection of the Orwellian "Big Brother Syndrome" which anoints the government to be the "judge, jury and executioner" of online content.
Congress spokesperson Pawan Khera said: "While extending the consultation period for the draft amendments to the IT (Intermediary Guidelines & Digital Media Ethics Code) Rules, 2021, till January 25, 2023, the Modi government has slyly added a provision that states that any news report which might be deemed fit as 'false' and be checked as 'fake' or 'false' by the 'Fact Checking Unit' of the Press Information Bureau (PIB) can be taken down from the social media/ online websites/ OTT platforms by the government."
Rule 3(1)(b)(v) of the amended version of the Information Technology (Intermediary Guidelines and Digital Media Ethics Code) Rules, 2021, states that platforms "shall make reasonable efforts to cause the user of its computer resource not to" post content that has been "identified as fake or false" by the fact-checking unit of the PIB that functions under the ministry of information and broadcasting or other agencies authorised by the central government.
Khera said: "This essentially means the PIB's fact-checking unit has become a judge in taking down content that might not suit the government's image. Even the Editors Guild of India yesterday released a statement expressing 'deep concern' about this sly insertion in the Rules. Objecting to the words, 'in respect of any business of the central government', they said that this would stifle legitimate criticism of the government and would have an adverse impact on the ability of the press to hold the government accountable".
Khera said: "The Fact-Checking Unit of the PIB has remained a habitual offender in converting 'truth' to 'fakery', to save the Modi government's image. Some stark examples: 1. On November 13, 2022, the PIB posted a false tweet calling out Rahul Gandhi's video asking simple questions about whether the 'railways are being privatised' and marked it as 'fake'. 2. The PIB also factchecked 'fake news' about the Uttar Pradesh Special Task Force directing its personnel and their family members to delete 52 Chinese apps from their mobiles for security reasons. As it turned out, the news was correct and was confirmed by STF IG Amitabh Yash. Within 10 days, the central government banned 59 Chinese apps for similar reasons."
He added, "3. On June 2, 2020, the PIB's FCU cried foul about the presence of Chinese troops on the Indian side of the LAC to essentially say that it had not happened. Two months later, a defence ministry document stated that the Chinese had transgressed into Indian territory in May 2020. Since then, China continues to illegally occupy territory in eastern Ladakh, and we have highlighted this on multiple occasions."