Congress, other UPA parties to move censure motion in LS against Pragya Thakur: Sources
The BJP MP from Bhopal had called Nathuram Godse a 'patriot'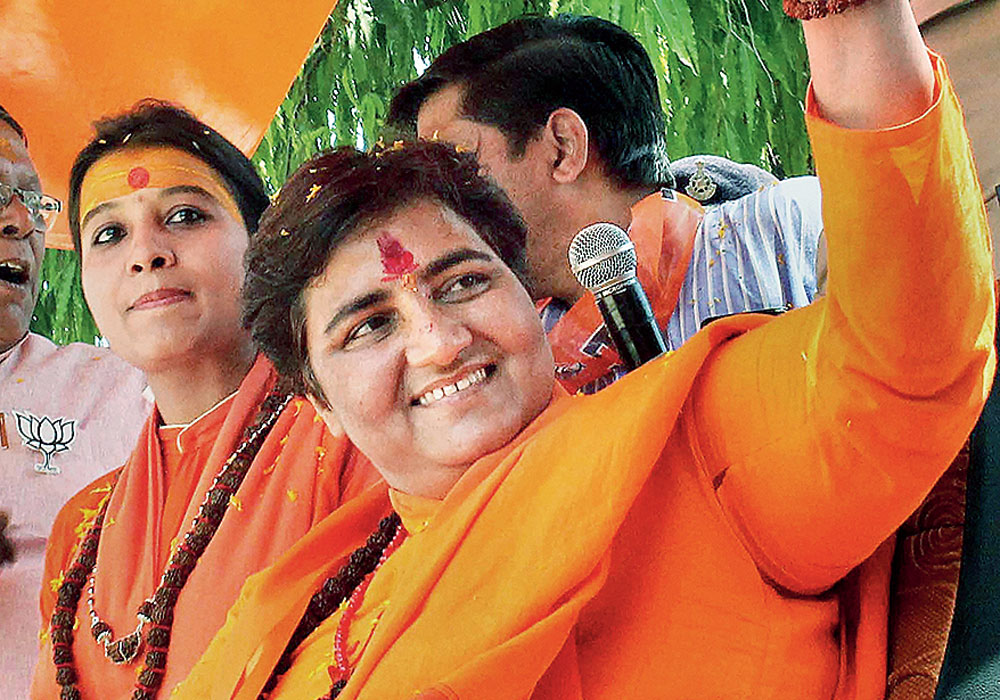 ---
---
The Congress and other parties of the United Progressive Alliance (UPA) are set to move a censure motion in the Lok Sabha against BJP MP Pragya Thakur for her remarks on Mahatma Gandhi's assassin Nathuram Godse, sources said on Thursday.
The Congress is spearheading the motion that seeks to censure the BJP MP for her 'unwarranted remarks' on Godse and against the party, the sources said.
Congress MPs and Lok Sabha MPs of other UPA constituents including the DMK, NCP, RJD, IUML and some other parties are being procured to move the motion before Lok Sabha speaker Om Birla, they said.
On Wednesday, during a debate on the SPG bill, DMK's A. Raja had referred to the threat Godse had posed to the Mahatma.
"Deshbhakton ka udaharan nahi denge aap (You cannot give the example of patriots)," Thakur was heard saying from the backbenches.
Later, parliamentary affairs minister Pralhad Joshi said Thakur did not take the name of Godse and her objection was to a reference to freedom fighter Udham Singh.
The Opposition protested, and many BJP MPs were seen asking Thakur to sit down. Speaker Om Birla too tried to control the situation.
Earlier in the day, the BJP condemned Pragya's statement and barred her from attending its parliamentary party meeting in the ongoing Parliament session and also removed her from the consultative committee on defence.
The members of the Opposition party have said Thakur's remarks were a 'perfect representation' of the BJP's 'deplorable hate politics'.
Congress leader Rahul Gandhi tweeted that 'terrorist' Pragya (she is an accused in the Malegaon blast) is calling Godse a patriot and that it is a 'sad day' in the history of Parliament.
'Terrorist Pragya calls terrorist Godse, a patriot. A sad day, in the history of India's Parliament,' the Congress leader tweeted.