Modi on lips, Rahul says sorry to chowkidars
Modi's 2014 election campaign promises still remain unfulfilled as Rahul claims he has broken people's trust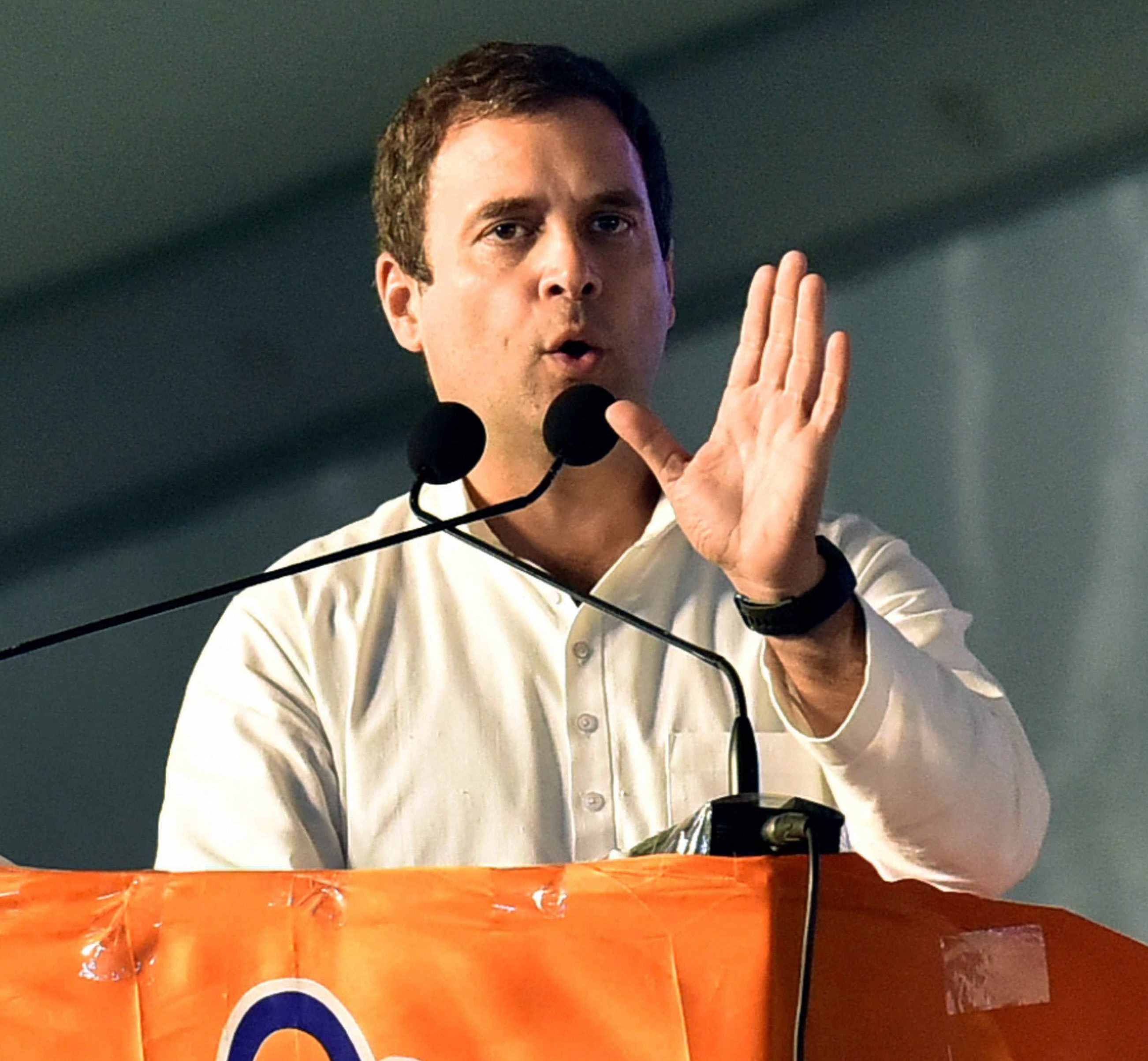 Congress President Rahul Gandhi addresses an election rally in Medchal, Telangana on Friday.
PTI Photo
---
Vidisha
|
Published 23.11.18, 09:30 PM
|
---
Congress president Rahul Gandhi on Friday accused Prime Minister Narendra Modi of bringing ignominy to all chowkidars (watchmen) in the country.
Addressing campaign rallies for the November 28 Assembly polls in Madhya Pradesh, Rahul said the situation now is such that whenever the word chowkidar is uttered, people say "chor hai" (he is a thief).
"Wherever you go, as you pronounce the word 'chowkidar' comes a reply 'chor hai'. I want to apologise to the chowkidars of the country. It is not your mistake, you all are not thieves, you all are honest. Only one person has brought ignominy to you. The country's Prime Minister has defamed all its chowkidars," he said.
Before coming to power at the Centre in 2014, Modi used to talk about combating corruption, unemployment and farmers' welfare but is now mum on these issues, Rahul said. The sentiment across the country is that he broke their trust, he added.
When Modi used the "achchhe din (good days)" slogan ahead of the 2014 Lok Sabha polls, people would respond to the catch-phrase, saying "aayenge" (it will come), he said.
Modi, in his election campaign in 2014, had said he wanted to be the country's chowkidar, not the Prime Minister. "People had then reposed faith in him. The youths were assured two crore jobs, farmers were assured minimum support price for their produce, entire India was assured that Rs 15 lakh would be deposited in the bank account of each citizen. People believed this then," Rahul said.
"Why has this changed? In four years, people found that these (promises) were false. Narendra Modi speaks lies. This is the sentiment in the country, because he has broken the (people's) trust," he said.