CJI bench speaks against interference
It decided to keep 'pending' the petition that the Gujarat High Court Advocates Association had moved in July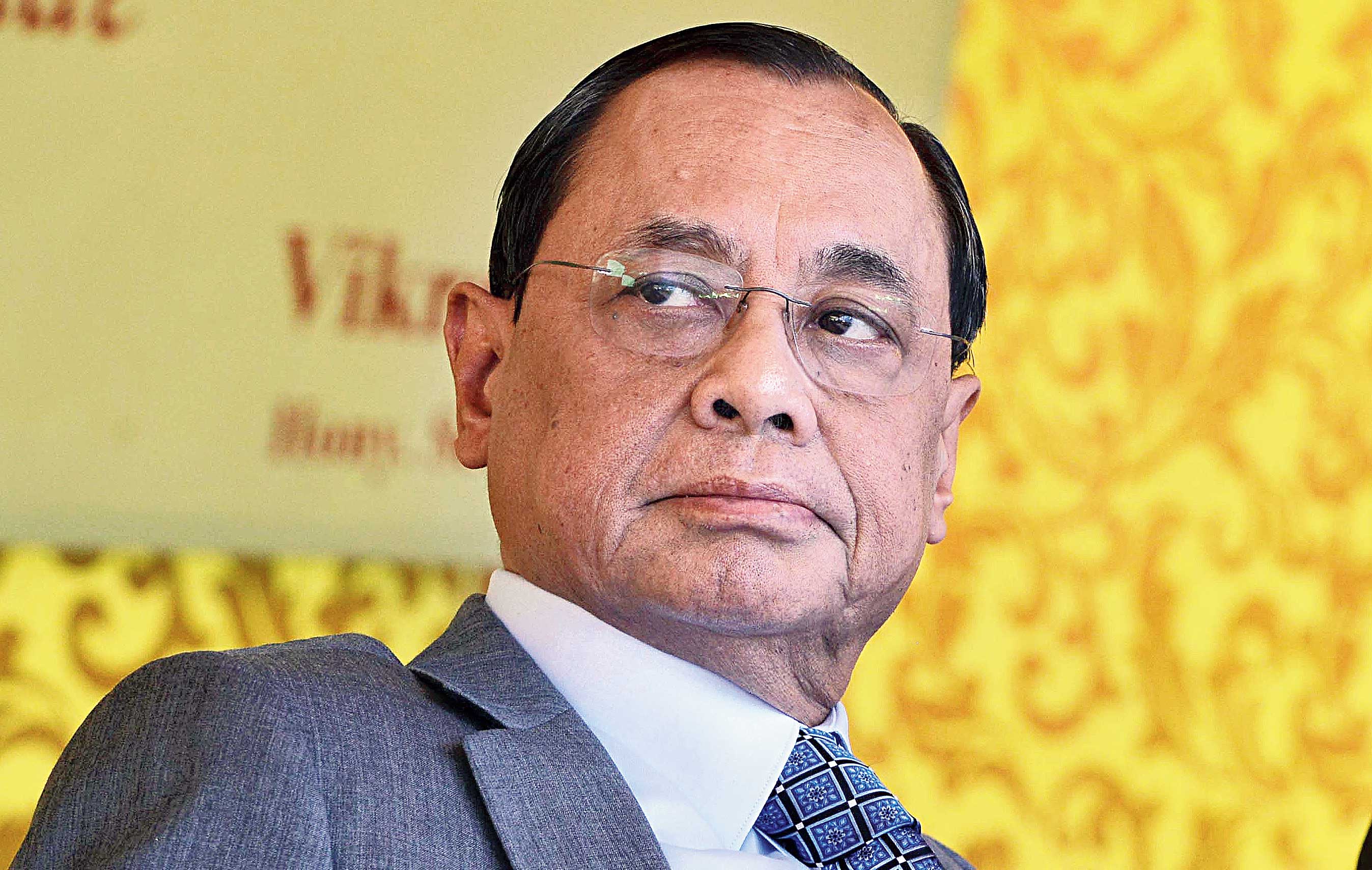 ---
---
The Supreme Court on Monday observed that appointments and transfers go to the "root of the administration of justice" and any "interference" in these matters "does not augur well for the institution".
A bench headed by Chief Justice Ranjan Gogoi made the observation while dealing with a petition in which a lawyers' body had raised questions about the delay in the transfer of Justice Akil Kureshi.
A few days ago, the apex court collegium had "modified" its own recommendation to appoint Justice Akil Kureshi as chief justice of Madhya Pradesh High Court following the Centre's objections, and appointed him the Tripura chief justice instead.
On Monday, the court did not make it clear whether it was referring to the government's opposition to the original recommendation or the day's petition when it mentioned interference.
"…Appointments, transfers go to the root of the administration of justice and judicial review in such cases is severely restricted. Interference in system of administration of justice does not augur well for the institution," the bench of Justices Gogoi, S.A. Bobde and Abdul Nazeer said in a written order.
It decided to keep "pending" the petition that the Gujarat High Court Advocates Association had moved in July, asking why Justice Kureshi had still not been appointed Madhya Pradesh chief justice despite the collegium's (original) recommendation of May 10.
Association president Yatin Oza had earlier publicly claimed that Justice Kureshi was being victimised because he had in 2010 remanded Amit Shah, now Union home minister, in police custody in the Sohrabuddin Sheikh fake encounter case.
While Madhya Pradesh High Court has a sanctioned strength of 40 judges, Tripura High Court has just four judges. A posting at a bigger high court is considered more prestigious. Justice Kureshi's last posting was at Bombay High Court.
After sitting over the collegium's May 10 recommendation for three-and-a-half months, the Centre had on August 27 returned the file seeking a rethink. On September 21, the collegium of Justices Gogoi, Bobde and N.V. Ramana issued the "modified" recommendation.
The Centre can only return a recommendation once and is bound to approve the decision if the collegium reaffirms it.
Union law minister Ravi Shankar Prasad has been on record as saying that the present government is "not a post office" that would rubber-stamp every collegium recommendation.