CID officer, PDP man shot
A police officer said the militants seemed to have had prior information about his movements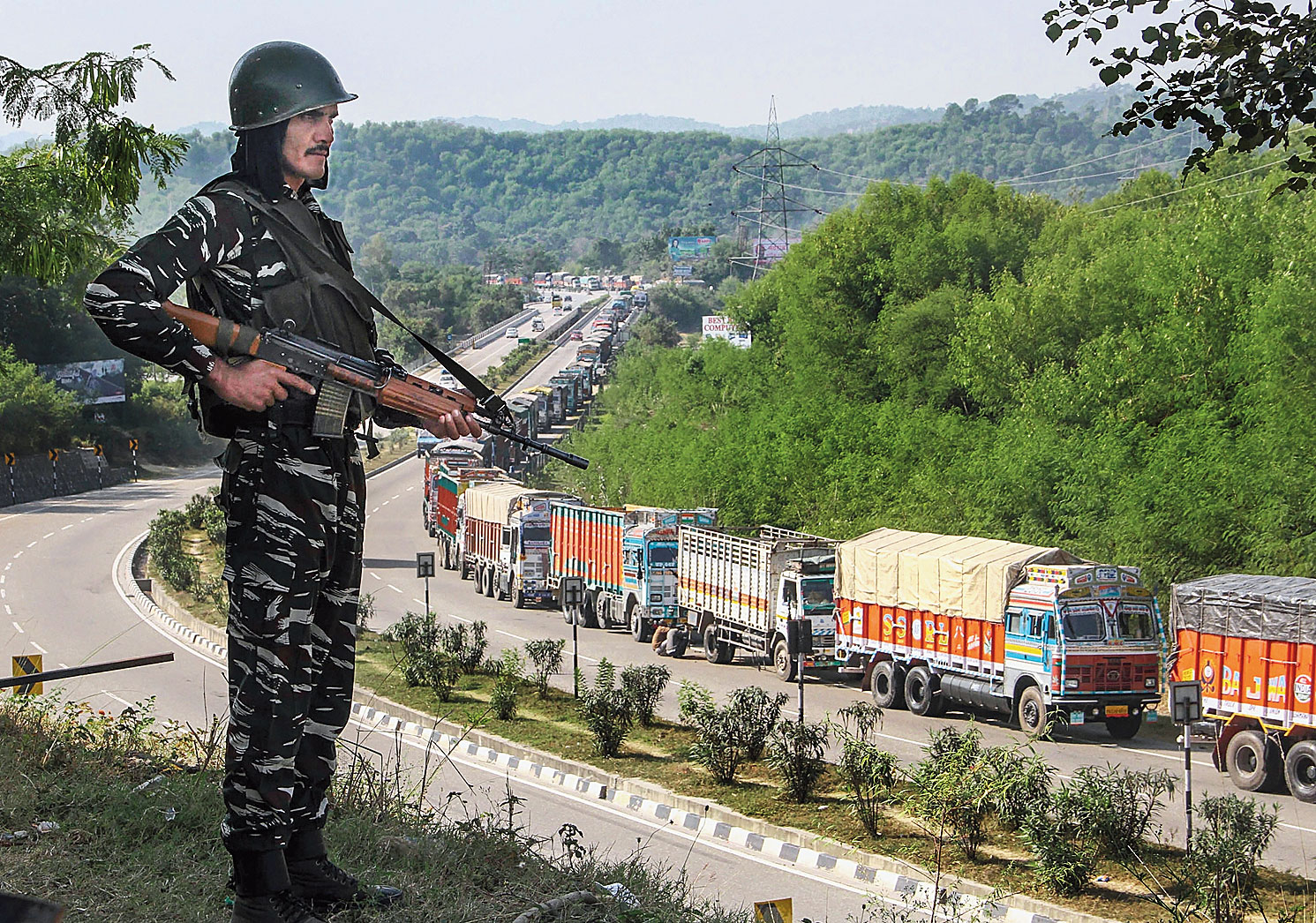 ---
|
Srinagar
|
Published 28.10.18, 09:36 PM
---
Militants killed a sub-inspector working with the police's counter-insurgency intelligence wing and a People's Democratic Party worker on Sunday, capping another deadly week in Kashmir that witnessed the loss of 15 lives in violence.
Police officers said the militants waylaid the vehicle of CID sub-inspector Imtiyaz Hussain at Wahibugh village in Pulwama, south Kashmir, late in the afternoon and abducted him. His bullet-riddled body was found in the evening near the Romshi stream, a short distance from the abduction site.
A police officer said the militants seemed to have had prior information about his movements. Hussain, a resident of Sontbug village in Pulwama, was posted in Srinagar.
In Srinagar, militants fired in the evening at People's Democratic Party worker Mohammad Amin Bhat in the Gagbugh neighbourhood in uptown Hyderpora.
Bhat was rushed to hospital where doctors could not save his life. A police officer said Bhat had taken a bullet to the chest.
Another group of militants fired on a 34 Rashtriya Rifles patrol in Pterwal village, Shopian. The army personnel returned the fire but there was no loss of life in the clash.
Militant violence is unabated in Kashmir although governor Satya Pal Malik claims a marked improvement in the situation.
Around 50 people, including more than a dozen civilians, have died in militancy-related violence this month, 14 of them in the past week. The other casualty of the week was a soldier who died in a stone-throwing attack.
An official said that of the 15 killed, 10 were militants and five were security force personnel.
Three security force personnel died this week in sniper attacks — an addition to the militants' armoury.
Snipers have claimed many lives on the borders but it now appears that a group of highly trained rebel marksmen, armed with American M4 carbines, has infiltrated into the Valley and is targeting the forces.
The sniper attacks have compounded the worries of the security forces, who are reviewing their strategy to prevent more such assaults.
Last Sunday, October 21, had witnessed the death of 15 people: seven civilians, five militants and three soldiers.