Centre U-turn on MPs' Ladakh visit
The House panel wants to get a sense of how adequate the winter clothing and high-altitude equipment given to the troops are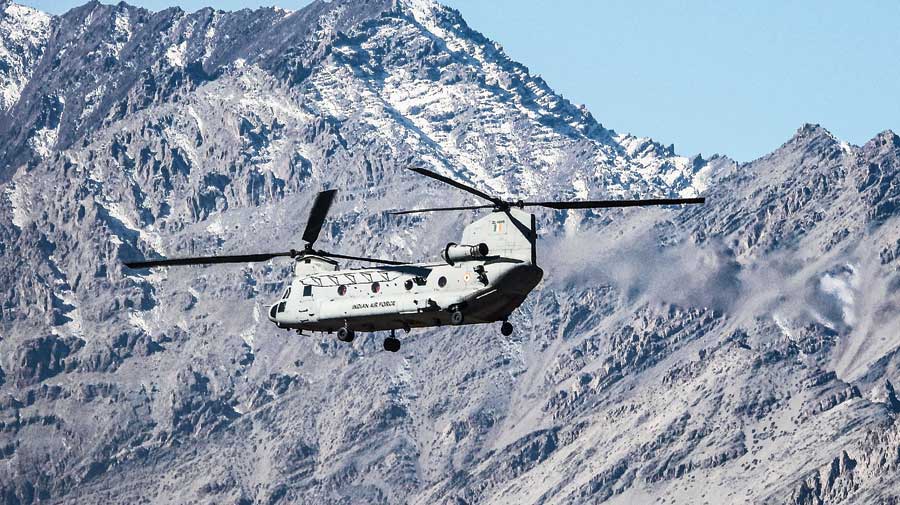 ---
---
The defence ministry has changed its mind and opposed a parliamentary committee's proposed visit to Ladakh to see how well the soldiers deployed in high-altitude forward areas have been clothed and equipped for the biting winter.
In a letter on Wednesday, the ministry said "it may not be advisable" for Parliament's public accounts committee to visit Ladakh early next month given the continuing standoff with China along the Line of Actual Control.
A day earlier, however, the ministry had expressed no such reservations in its letter to the committee, which had said the MPs would need acclimatisation before travelling to the forward areas.
The House committee, headed by the Congress leader in the Lok Sabha, Adhir Ranjan Chowdhury, had last month received Speaker Om Birla's clearance for the trip. It had also discussed the visit with the Chief of the Defence Staff, General Bipin Rawat.
Originally, the visit was slated for October 28-29 before being rescheduled to November 8-10.
The House panel wants to get a sense of how adequate the winter clothing and high-altitude equipment given to the troops are. The committee is examining a CAG report that has flagged shortages of snow goggles and multi-purpose boots for the soldiers deployed in high altitude in Siachen and Ladakh.
Defence ministry sources said the committee had been told that the situation along the LAC was tense and volatile, with troops from both sides still in close proximity, which made it inadvisable for the MPs to visit the forward areas.
The letter said that once there was a degree of de-escalation and disengagement, a fresh date would be communicated to the parliamentary delegation for a possible visit.