Centre gives 'one last chance' to Twitter to comply with IT Rules
'Microblogging site will face consequences if it doesn't comply with norms'
---
New Delhi
|
Published 05.06.21, 02:01 PM
|
---
The government on Saturday issued a notice to Twitter giving it "one last" chance to "immediately" comply with the new information technology rules and warned that failure would lead to the platform losing exemption from liability under the IT Act.
The ministry of electronics and information technology said Twitter's refusal to comply demonstrated the microblogging site's "lack of commitment and efforts towards providing a safe experience for the people of India on its platform".
The new IT rules for social media companies that came into effect last month mandate large platforms like Facebook and Twitter to undertake greater due diligence and make these digital platforms more accountable and responsible for the content hosted by them by appointing grievance redressal officers from among Indian residents.
"Despite being operational in India for more than a decade, it is beyond belief that Twitter Inc has doggedly refused to create a mechanism that will enable the people of India to resolve their issues on the platform in a timely and transparent manner and through fair processes, by India-based, clearly identified resources," the IT ministry said.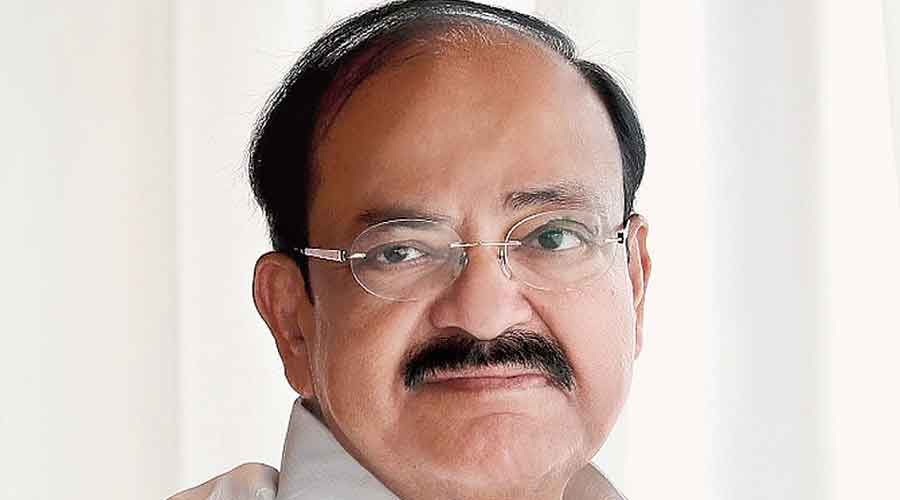 The ministry said that though "consequences follow" for non-compliance after May 26, "as a gesture of goodwill, Twitter Inc is hereby given one last notice to immediately comply with the rules, failing which the exemption from liability available... shall stand withdrawn and Twitter shall be liable for consequences as per the IT Act and other penal laws of India".
The notice did not specify a date to comply with the rules.
Twitter declined to comment to an email sent by PTI on the note.
"It is clear from your responses that till date Twitter has not informed about the details of the chief compliance officer as required under the rules," the ministry said.
Blue tick row
Twitter on Saturday removed and later restored the verified blue tick on the personal account of Vice-President M. Venkaiah Naidu. Officials in his secretariat said Naidu's personal handle had been inactive for a long time and the Twitter algorithm had removed the blue badge.
The blue badge had also been removed from the accounts of RSS chief Mohan Bhagwat and other functionaries, but restored after cries of "tech feudalism".
Twitter said that according to its rules, the blue badge and verified status could be automatically removed from an account if it is incomplete or inactive for six months.
"Inactivity is based on logging in. To keep the account active, the account holder must make sure to log in at least every 6 months," Twitter said.