Calcutta HC permits Bengal govt to file supplementary affidavit on post-poll violence
Court sets July 31 deadline, will take up case on August 2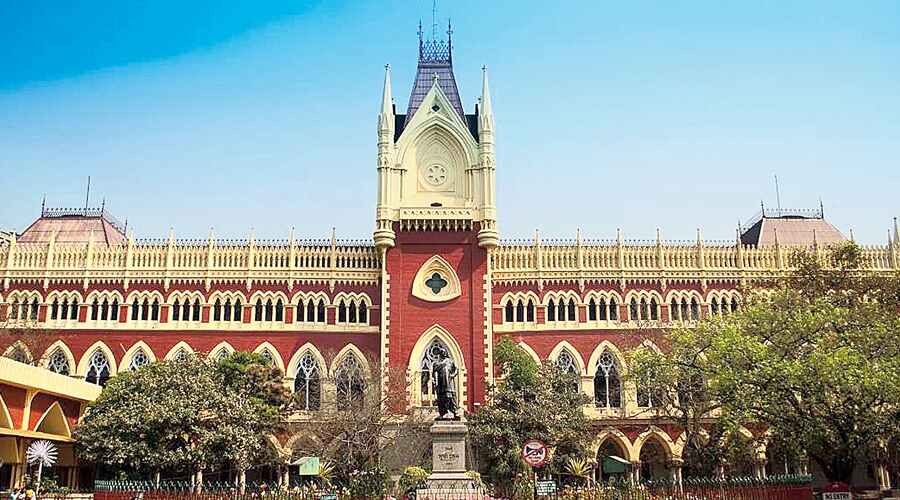 Calcutta High Court.
File picture
---
Calcutta
|
Published 28.07.21, 04:38 PM
|
---
The Calcutta High Court on Wednesday granted the Bengal government time to file supplementary affidavits by July 31 in connection with an NHRC inquiry committee report on alleged post-poll violence in the state.
A five-judge bench, presided by Acting Chief Justice Rajesh Bindal, directed that the matter will be taken up for hearing again on August 2.
The high court granted the state government time to file the supplementary affidavits following a prayer by it.
The DNA report of deceased BJP labour wing leader Avijit Sarkar was also submitted by the additional solicitor general before the bench, which was hearing PILs claiming assault on people, forcing them to flee homes and destruction of property due to violence following the Assembly elections.
The court had directed a DNA matching of Sarkar with his brother for identification.
A second autopsy had earlier been carried out at the Command Hospital here on an order by the bench.
The NHRC committee, set up by its chairman on a direction by the court, had made scathing comments on the law and order situation in Bengal in its final report submitted before it on July 13.
The state government, in an affidavit submitted on Monday, denied the findings of the report and alleged that it is politically motivated and aimed at maligning the Mamata Banerjee dispensation.
The 95-page affidavit placed by state home secretary B.P. Gopalika described as "sweeping homilies, absurd and false" the report of the NHRC committee, which the chief minister had called "a great liar". The report, which the BJP has gone to town with since, had named several current and former lawmakers of the Trinamul Congress, including a senior minister, in its list of 123 "notorious criminals/goons".
The state government's affidavit countered every point and allegation in the report of the eight-member committee to convince the five-judge bench of the high court that the report was biased and based on the false allegations that the state's BJP leaders had been levelling against the ruling party after their miserable defeat in the Assembly elections.
The affidavit tried to prove that at least three on the eight-member committee were well connected with the BJP.
The affidavit claimed that the committee did not have the power to make recommendations in its report for the state administration to implement them.
In its long list of recommendations, the committee endorsed most of the demands being made so far by the BJP, such as probes by the CBI, trials outside Bengal, a witness protection scheme, ex-gratia payments, compensation for alleged damages, static pickets of central forces, and action against "delinquent" government servants.
The affidavit claimed that the so-called recommendations were invalid and illegal, and countered every allegation with references, stating police action already taken with regard to the complaints.