Bullets shatter calm of years in neighbourhood of Hazratbal
This was the first gunfight in the neighbourhood in many years but it was enough to raise the spectre of the return of militancy to its erstwhile stronghold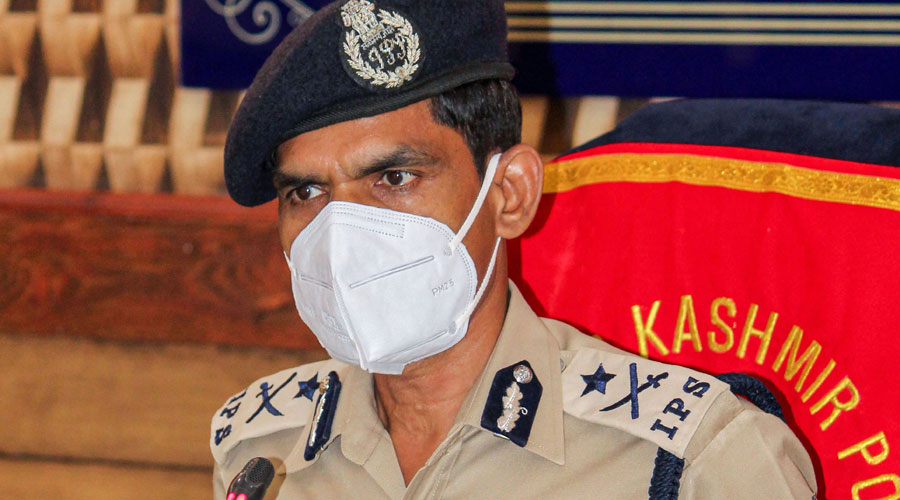 ---
|
Srinagar
|
Published 04.07.20, 06:07 AM
---
A gun battle between militants and security forces shattered years of calm at the Habak neighbourhood of Srinagar late on Thursday night. Muzaffar Raina of The Telegraph recounts:
It looked like a usual evening in Habak, a quiet suburb of Srinagar that has been my home for the past decade and a half.
There was some traffic on the road and a handful of people were busy with routine shopping. By 10.30pm, most people were back home and preparing to go to bed when gunshots rang out and shattered the calm.
It soon became clear that we were in the midst of a deadly gunfight that lasted barely 20 minutes but left a CRPF soldier and a militant dead.
Thirty minutes earlier, I had used the same road where the gun battle took place to return home. There were, however, no civilian killings or destruction that usually accompany such gunfights.
This was the first gunfight in Habak, or its Owais Qarni neighbourhood, in many years but it was enough to raise the spectre of the return of militancy to its erstwhile stronghold.
The actual gunfight took place around 150 metres from my home. Within minutes, the locality plunged into darkness as the residents switched off their lights and took cover behind the concrete walls of their homes.
It was difficult to pinpoint the exact location initially. Worried neighbours began calling each other and some reports initially suggested that the militants were hiding in a school. Only by morning did it become clear that the gunfight had broken out in an open area in one of the lanes and away from the school.
A large number of security force personnel had quietly trooped into the locality on Thursday night after a tip-off about the presence of at least two militants who were apparently shifting from one hideout to another.
Kashmir police chief Vijay Kumar said the gunfight had killed Kuldeep Urwan, a 38-year-old CRPF constable from Jharkhand, and Zahid Daas, a commander of the Islamic State of Jammu and Kashmir (ISJK) from Anantnag district.
The other militant — locals say there were more — escaped but the security forces remained in the area till late on Thursday night. They took the body of the militant while leaving.
Through the day on Friday, scores of residents visited the gunfight spot. Gunfire marks pockmarked the lane and there were bloodstains at the spot where the militant had fallen. Habak Chowk is only 1km from Hazratbal, Kashmir's most famous shrine and the area where I was born and brought up.
During the peak of militancy in the 1990s, Hazratbal used to attract militants from far and wide. Twice, in 1993 and 1995, security forces had to carry out operations to flush out militants from Hazratbal.
The 1993 siege had ended peacefully after a month-long standoff. The Valley remained under curfew for weeks to prevent a backlash and dozens of civilians, who had been protesting against the siege, were killed in firing by the security forces in Bijebehara. Over a dozen militants were killed in a house adjoining the shrine during the 1995 siege.
Hazratbal, along with its immediate neighbourhoods of Umar Colony and Habak, had emerged as a dangerous axis for militancy and saw many gunfights those days.
There has largely been calm on the militancy front for more than two decades, during which time thousands of houses have come up in the area.
Although Hazratbal is protected by the security forces round the clock, police sources said its neighbourhoods of Habak and Umar Colony could re-emerge as militancy hotspots during a renewed push by insurgents to increase their footprint in Srinagar.
"It is a big, big area with many, many houses and lanes. It is connected to Soura and Buchpora on one side and Zakoora and Batpora on the other. Ganderbal district is also nearby," an officer said.
This was the third gunfight in Srinagar in the past 45 days. On May 19, two militants were killed in a gun battle at Nawa Kadal. Three civilians died later when leftover explosives went off.
Three militants were killed on June 21 in a gunfight at Zoonimar locality.
Kumar, the inspector-general of police of Kashmir, said Srinagar district was not militancy-free.