Brothers join hands against vitriol
A rally was organised to stem the spread of vitriol on social media targeting Muslims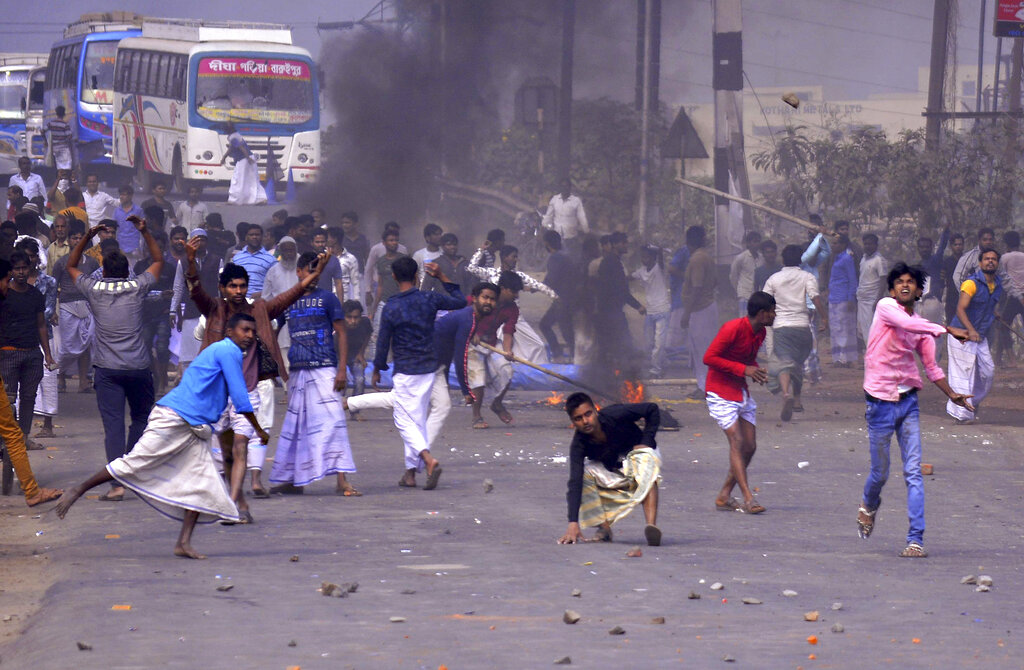 ---
|
Burdwan
|
Published 14.12.19, 08:33 PM
---
Around 200 Hindu and Muslim youths closed ranks in East Burdwan on Saturday to protest against derogatory online posts targeting the minority community against the backdrop of the amended citizenship law.
"We will never allow our Muslim friends and brothers to be targeted. So, it is important to make that clear to everyone," said one of the participants in the rally, organised to stem the spread of vitriol on social media.
"As soon as we saw the posts, we knew they would disrupt communal harmony in our area. We would like to live as brothers and never think about religious differences," said Shyam Turi, an electrician and one of the organisers of the rally.
"We were all brought up together, and that is how we want to live. We condemn the Citizenship Act because it will harass our Muslim friends."
East Burdwan police started a case under the Information Technology Act against Ramkrishna Pal, a known BJP worker in Burdwan town, for allegedly circulating the derogatory posts on social media earlier this week.
"We have received a complaint against Pal and started a case under the IT Act," said Bhaskar Mukherjee, district police chief of East Burdwan.
On Thursday, local youths had gathered with placards in front of the district police chief's office, which also houses the cyber crime department.
"Our protest was spontaneous, because we do not discriminate between Hindus and others. We will not allow such decisions (as the citizenship law) to pass without a fight," said Surojit Pal, another member of the rally.
Members of the Muslim community in Burdwan said they were overwhelmed by the public show of support in what they said were otherwise hard times.
"I'm glad that Burdwan put up such a show. For years we grew up together without any divisions. More rallies like this need to happen to stop what is happening to our community," said Kazi Hiron, a trader who had participated in the march.
Police and district officials too lauded the youths' efforts, saying public advocacy was key to stemming the rise of hate speech.
"This is an important time to continue and display our town's longstanding culture of brotherhood," an officer said.