BJP suspends alliance in Uttar Pradesh
BJP ends ties with Suheldev Bharatiya Samaj Party for supporting rivals and using objectionable words for BJP leaders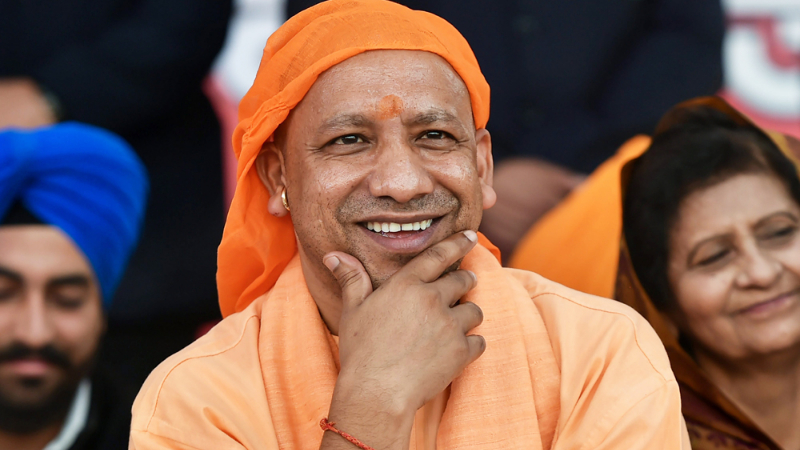 Uttar Pradesh Chief Minister Yogi Adityanath
(PTI)
---
Lucknow
|
Published 20.05.19, 10:04 PM
|
---
Uttar Pradesh chief minister Yogi Adityanath has suspended Suheldev Bharatiya Samaj Party leader Om Prakash Rajbhar from his cabinet, the move coming less than 24 hours after the last phase of the Lok Sabha elections ended on Sunday.
Three hours later, around 5pm on Monday, state BJP chief Mahendra Nath Pandey announced that his party was ending all ties with the Rajbhar-headed SBSP.
"Rajbhar shattered the etiquette of an alliance. Adityanath and the party was forced to take such harsh action against him because of his growing anarchy," Pandey said.
"He not only fielded his candidates against the BJP in some seats but also supported our rivals in many seats and used objectionable words for BJP leaders," Pandey added, indicating that more steps were lined up against Rajbhar who used to claim his proximity to BJP national chief Amit Shah.
At a rally in Mau on May 17, Rajbhar, minister for backward class welfare and disabled empowerment, had asked his followers to beat up BJP leaders if they were heard making any promises. "If BJP leaders are heard making promises, pull your shoe and beat these…," the most backward caste leader had said.
The SBSP leader had immediately added: "They are such people that my tongue slips and unpleasant words come out from my mouth."
Rajbhar had tendered his resignation as minister three months ago. His resignation letter had said that since the BJP governments at the Centre and in the state had backtracked on their promise to create a sub-quota for the most backward castes, there was no reason for him to stick around. But the resignation had not been accepted then.
Asked about his suspension on Monday, Rajbhar said: "The BJP has liberated me. So I am free to move forward and destroy an anti-backward caste party in Uttar Pradesh."