Nadda disowns Malviya words
Malviya frequently posts derogatory remarks against Opposition leaders on Twitter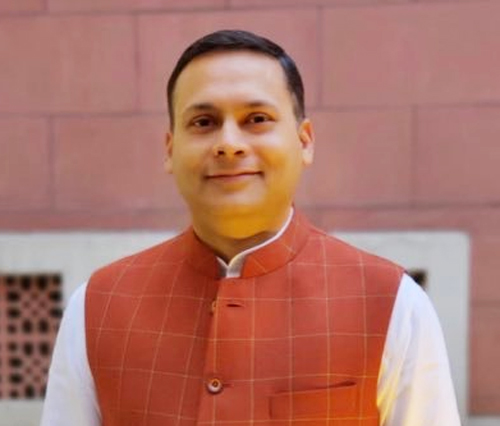 ---
---
BJP president J.P. Nadda has claimed before Rajasthan High Court that he had "no role" to play in tweets posted by the party's information technology head, Amit Malviya, and has had a case filed against him by a Congress worker quashed.
Although the court accepted Nadda's plea and granted him relief, many wondered how the views expressed by a key office-bearer of the ruling party could be treated as his personal opinion and not that of the party's.
Malviya frequently posts derogatory remarks against Opposition leaders on Twitter and on several occasions claims made by him have been called out as false.
One such tweet by Malviya targeting Sonia Gandhi and Rahul Gandhi prompted the Rajasthan Congress worker to lodge a case against BJP chief Nadda.
"Sonia Gandhi claims Bhilwara tested 22 lakh people due to Rahul's warning! Wherever there is Rahul (Gandhi), can exaggeration be behind?" Malviya had tweeted.
Aggressive containment measures in the city in Congress-ruled Rajasthan is believed to have halted an initial spurt in Covid-19 cases and the effort is now widely recognised as the "Bhilwara model".
Congress worker Manoj Kumar Saini had lodged a police complaint against the disparaging remarks and accused Nadda of being behind them.
Nadda had moved the Jodhur bench of Rajasthan High Court to get the case against him quashed, pleading he had "no role" in the tweet posted by Malviya.
"Learned senior counsel further submits that the tweet has been made from the private account of Amit Malviya and not from the official handle of the organisation being headed by the present petitioner," the judge said in his order on Tuesday.
Accepting Nadda's argument, Justice P.S. Bhati said prima facie the petitioner had no role in the tweet and directed the police to stop proceedings against the BJP chief.
Malviya did not respond to calls and text messages from this newspaper for a comment on the court developments, particularly on the question as to how his views on a public platform could be disassociated from the party he represents as a key office-bearer.
The first line of the bio of Malviya's verified Twitter handle, @amitmalviya, says: "In-charge of BJP's national Information & Technology." It adds in the end: "Views personal."
Malviya heads the BJP's IT cell that has often been accused of propagating vicious, malicious and false content to tarnish the image of the party's political opponents.
Amid the pandemic, Malviya has been leading a social media campaign against Opposition-ruled states, particularly Bengal. He had allegedly helmed the hate campaign linked to the Tablighi Jamaat and appeared to blame an entire community for the spread of the coronavirus.