Bihar three-phase Assembly elections from October 28
To improve physical distancing, the number of polling stations has been increased by almost 63%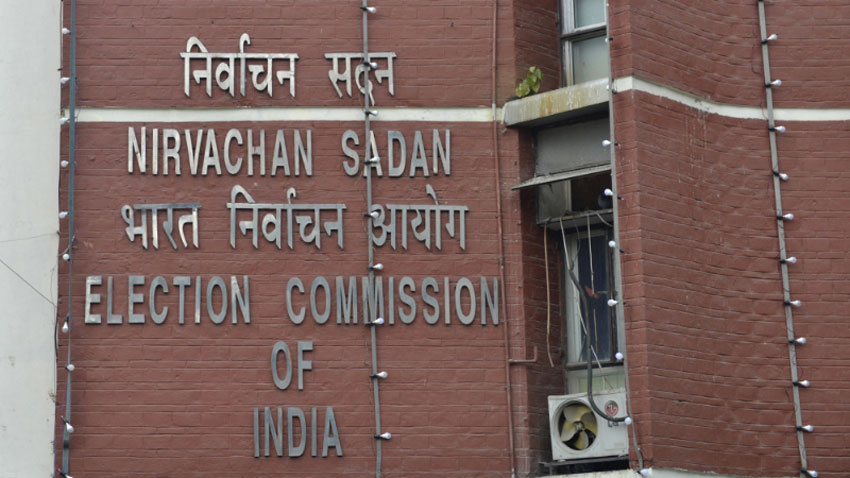 ---
---
Bihar will witness three-phase Assembly elections from October 28 to November 7, the Election Commission announced on Friday, with the counting coinciding with the IPL final on November 10.
To improve physical distancing, the number of polling stations has been increased by almost 63 per cent — from 65,367 in 2015 to 106,526 — and the upper limit of voters per polling station has been lowered from 1,500 to 1,000.
Voters will be provided gloves at the booths — and masks too, if necessary. Those with confirmed or suspected Covid-19 infection can vote only during the last hour, under health authorities' supervision. They can cast postal ballots if they choose.
Bihar elections, with 243 seats and 7.3 crore voters, usually stretch over a longer period. The last election in 2015 took place in five phases, between October 12 and November 5.
Asked about this, chief election commissioner Sunil Arora shot back: "Will the disease spread more in three phases or seven phases?"
Although the Bihar Assembly's term expires on November 29, Opposition parties had requested the poll panel for a deferred election.
Arora defended the decision to have the election now. "See the figures on children from how many districts who appeared for NEET and JEE and what extensive arrangements were made," he said, without mentioning the figures.
"I don't consider conducting Bihar polls a misadventure…. It is a leap of faith, not a leap in the dark."
Attendance at the JEE, the all-India engineering entrance exam held early this month, was 75.5 per cent nationwide, lower than last year's figure of 94 per cent. The stats for Bihar could not be ascertained.
Union education minister Ramesh Pokhriyal had in a written reply told the Rajya Sabha this week that the NEET figures were still being calculated.
Polling will be held from 7am to 6pm, an hour longer than usual, except in the Maoist-hit districts where the timings haven't been decided.
The booths will be located only on ground floors for the convenience of the disabled and the elderly. The disabled and those above 80 also have the option of postal ballots.
Southern constituencies that share their borders with Jharkhand, and any other seat with a Maoist presence, will vote on October 28.
Central seats including Patna will vote on November 3, and northern seats that include all those bordering Nepal will vote on November 7.
By-elections to eight legislative council seats in Bihar will take place on October 22, with the votes counted on November 12.
A by-election to a council seat in Nizamabad, Telangana, will be held on October 9, with counting scheduled for October 12.
Arora said he and the two other election commissioners would visit Bihar on September 30 and 31 after the September 29 declaration of by-election dates in several states.
He said that chief secretaries and chief electoral officers, especially from southern India, had requested a postponement of by-elections because of the Covid-19 outbreak.
By-elections are due in five Assembly seats in Kerala, and in two seats in Tamil Nadu.
Safety steps
Elaborate Covid-19 safety measures will be adopted for polling staff, the commission said, with arrangements made for 7 lakh hand-sanitiser containers, 46 lakh masks, 6 lakh PPE kits, 6.7 lakh face shields and 23 lakh pairs of gloves.
Some 7.2 crore single-use gloves have also been arranged to ensure the voters don't get infected while using the electronic voting machines and signing the polling station registers. Face masks will be kept handy for voters who turn up without one.
An official said the postal ballot facility for Covid-19 patients would be different from the one used by voters from the services, whose ballots are indeed sent by post to the poll authorities.
After a Covid-19 patient willing to use the option fills in a form, an official will carry the ballot to the voter's home, video-graph the voting to ensure transparency, and bring it back.
Arora had a word of caution for social media platforms. "Social media platforms are expected to make adequate arrangements to safeguard against misuse of their platforms and set up strict protocols to handle such issues as and when they arise," he said.
"If such arrangements are not made by them then they will not be allowed to use the pretext of being only the providers of the platform and shall be held responsible if necessary action is not taken by them promptly and adequately."