Bihar deaths: Villages that kids have fled
12 children from the 3 villages have died in the latest outbreak of acute encephalitis syndrome in Bihar and several more are ill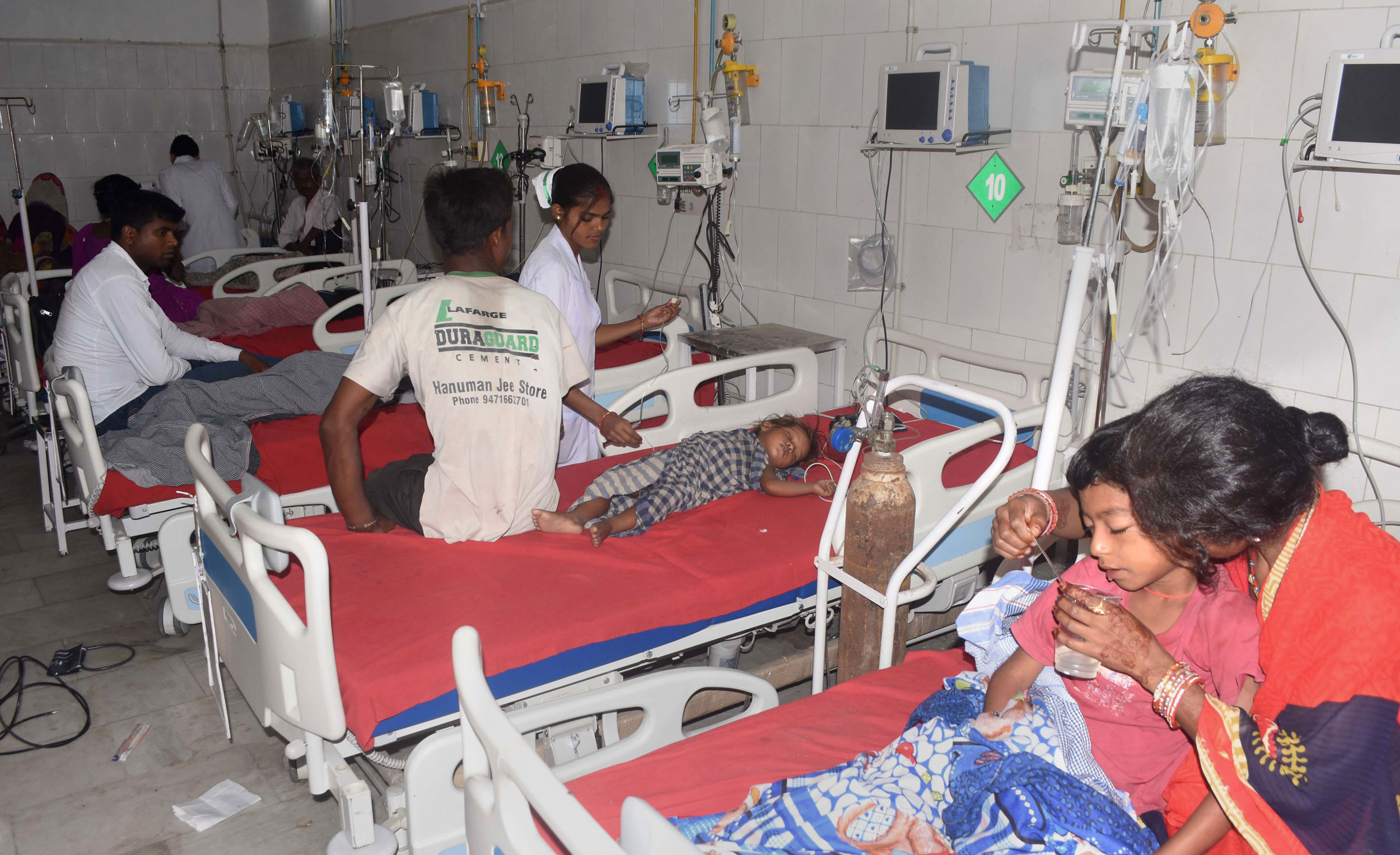 ---
---
The moment you enter Harvanshpur Banthu, you get an eerie feeling of something being amiss. It dawns on you a while later: there are no children playing or giggling in the alleyways, none to stare at a stranger walking in.
It's the same at Sahta and Magan too — two other villages in Vaishali district, about 50km north of Patna.
Twelve children from these three villages have died in the latest outbreak of acute encephalitis syndrome in Bihar and several more are ill. The panicky parents have packed the remaining children off to relatives' homes elsewhere — in some instances, entire families have left.
"Everybody was afraid. So many children took ill and died almost at once. It seemed the gods were angry," Harvanshpur Banthu mukhiya Reena Devi told The Telegraph.
"Seven died in my village, three in Sahta and two in Magan. So, the parents sent the remaining children —around 450 from here and 400 from the two other villages — away."
The state-wide death toll touched 136 on Thursday afternoon. Some 626 are ill, while the causative agent remains unknown. "The worst part is that nobody knows what is killing the children," said Mantu Rai at Magan.
Manoj Kumar, a resident of Harvanshpur Banthu, said: "I became afraid when my neighbour lost two of his three children last week. The next day I sent my two children to stay with a relative in Patna. Medical facilities are negligible here; we can't take a risk."
"We are distributing ORS packets to the families," Bhagwanpur block panchayati raj officer Dinesh said.
"Most of them belong to Musahar castes, counted among the Mahadalits. Sanitation is an issue and their socio-economic condition is poor. We have revived and renovated 20 hand pumps so that there's no problem of drinking water."