Benami asset glare on Mayawati kin
Rs 400-crore property attached by I-T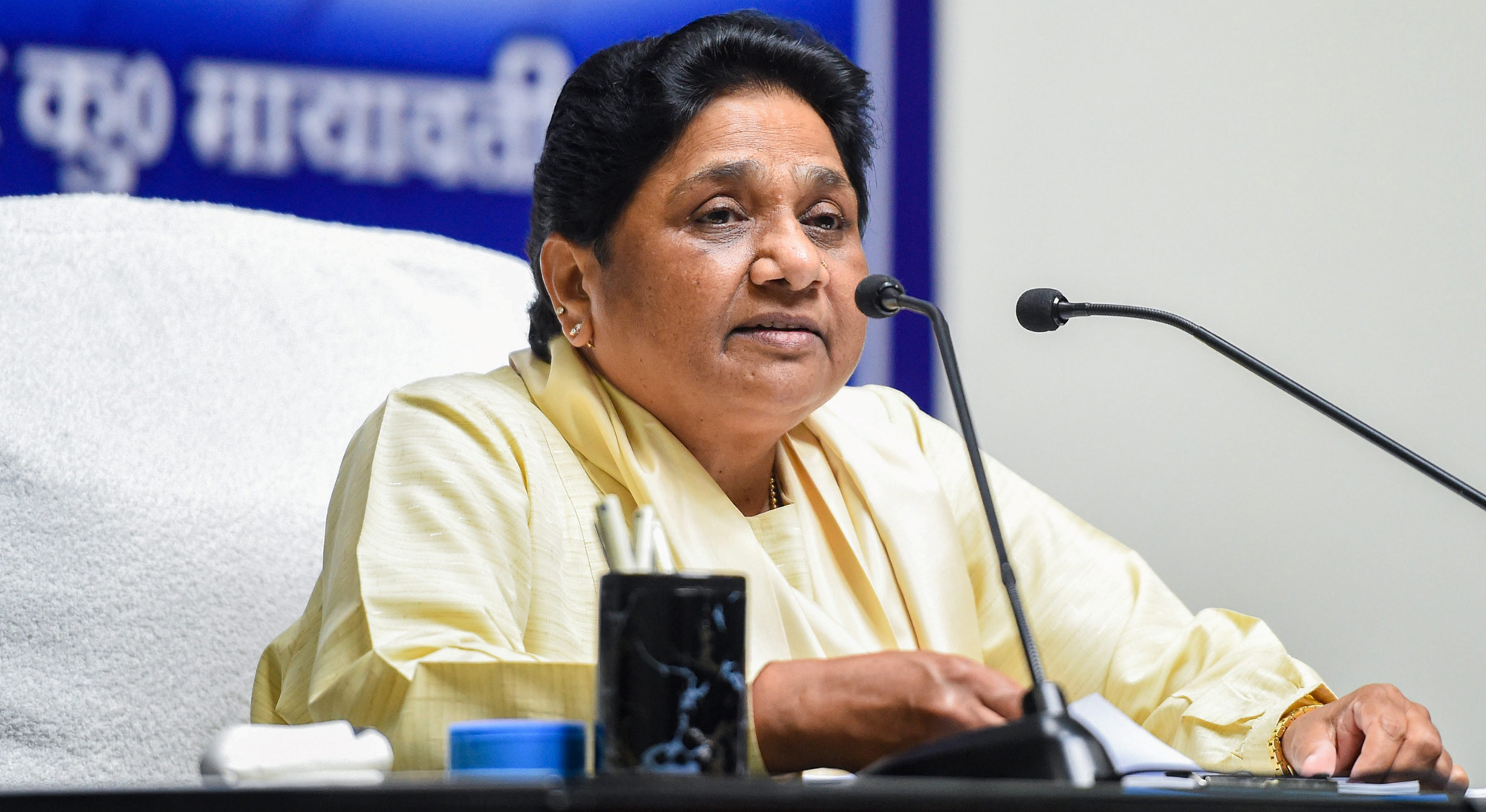 ---
---
The income-tax department has attached a Rs 400-crore benami property that allegedly belongs to Bahujan Samaj Party leader Mayawati's brother Anand Kumar and his wife Vichiter Lata, the action coming in the run-up to Assembly by-elections in Uttar Pradesh.
Sources in the income-tax department alleged the attached property was a seven-acre plot in Noida, jointly owned by Kumar and his wife, and that "a five-star hotel was supposed to come up" there.
An income-tax official said the plot seemed to have been procured "using the services of Delhi-based hawala entry operators".
Violators of the anti-benami law can be jailed for up to seven years and fine up to 25 per cent of the fair market value of their property.
"The BJP is still misusing the power of the central government to harass its opponents by framing them in false cases as part of a conspiracy. In line with this, now my brothers and sisters are also being harassed, which is highly deplorable. But the BSP will not bend or bow to this," Mayawati said in a tweet.
Mayawati herself is facing CBI heat over the sale of some 20 state-run sugar mills and the construction of public memorials at huge expense when she was chief minister.
The BSP leader recently appointed Kumar, a businessman, as her deputy in the party. Kumar's son Akash has been appointed national coordinator of the party.
An income-tax official alleged the accumulated wealth of Kumar and Lata had multiplied manifold between 2007 and 2012, when Mayawati was chief minister.
"The total value of the couple's properties is estimated at Rs 1,300 crore. They own more than 12 companies, most of them shell companies," he said. "A probe has revealed a complex web of shareholding by at least six firms, in whose name the benami property stood."
Kumar and Lata were the sole beneficiaries of the "benami" transactions that took place through these companies, the official alleged.
The income-tax department believes the "source of the funds" of these companies is "fictitious".
A month after the November 2016 demonetisation, the income-tax department and the Enforcement Directorate had detected cash deposits of nearly Rs 105 crore with a bank account belonging to the BSP and another of Rs 1.42 crore with an account belonging to Kumar, sources said. These accounts were with the United Bank of India branch in Karol Bagh, Delhi.
Mayawati had then accused the Narendra Modi government of misusing official machinery to malign her party.