Bajrang Dal 5 ransack women's food stall on 'beef' pretext
The slaughter of cows and calves is banned in Karnataka but oxen and male buffalo can be slaughtered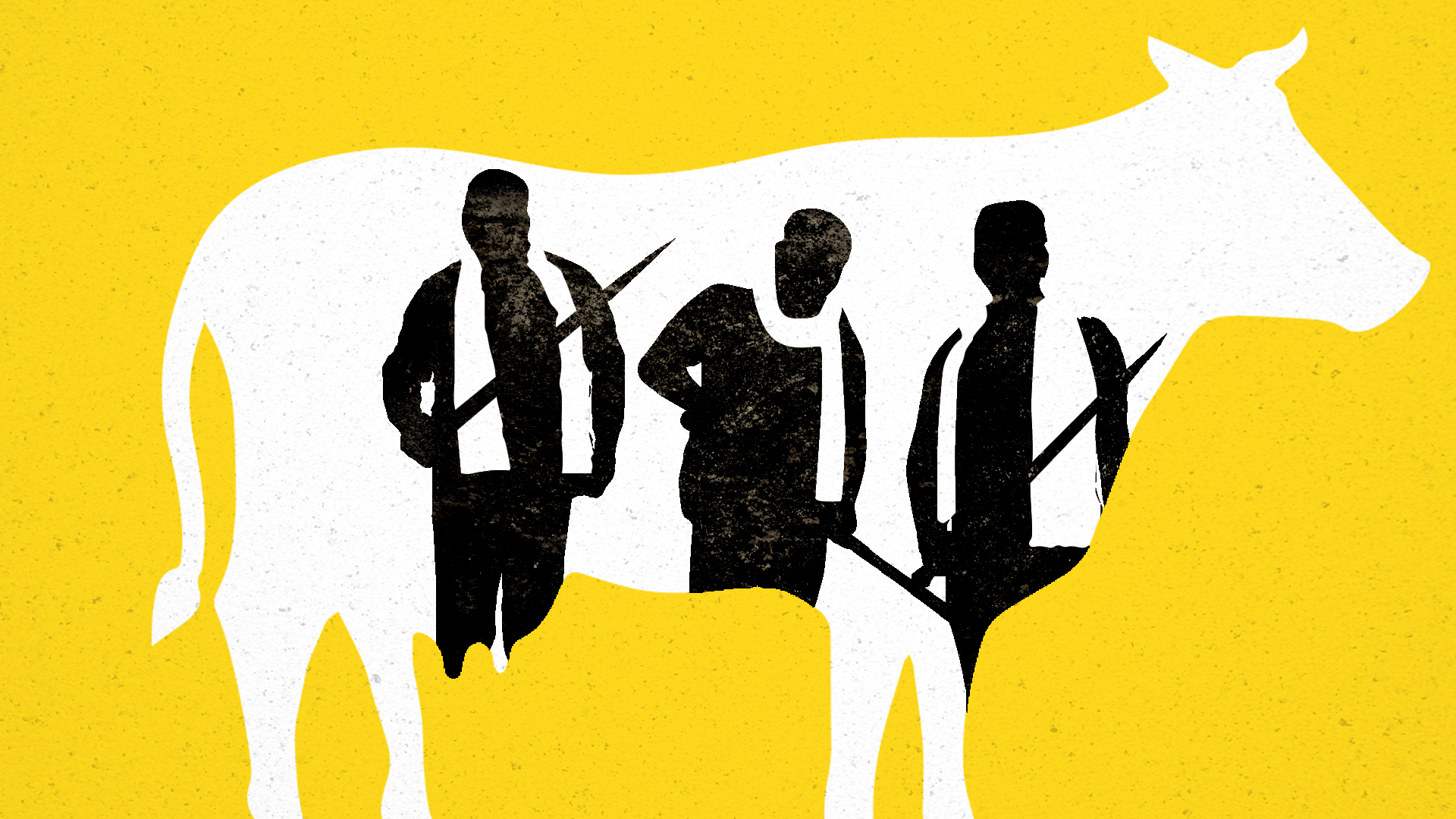 ---
---
Five Bajrang Dal activists have been arrested for vandalising a street food stall after accusing the two women who ran it of cooking and selling beef, which is not illegal in Karnataka.
Khamarunnissa, 70, and her daughter-in-law Shamim, 50, have been running the stall for several years during the annual fair at Sakleshpur town in Hassan district, 220km from here.
On January 31, a group of Bajrang Dal activists allegedly threw away the food and utensils, knocked down a gas cylinder and set fire to the shack. The activists, one of them purportedly a minor, allegedly threatened to burn the two women alive if they sold beef dishes "again".
The slaughter of cows and calves is banned in Karnataka but oxen and male buffalo can be slaughtered. It's legal to sell or eat beef, which is brought mostly from Kerala.
Police sources said their investigation had corroborated the women's claim that they mainly sold chicken and mutton, never beef.
The women say they made this clear to the attackers. The police said the vandals probably knew it and had targeted them on a false pretext.
Hearing of the incident, Khamarunnissa's son Mohammed, an auto-rickshaw driver, rushed to help the women but by then the stall had been ransacked and the food dumped on the ground.
Hassan police have confirmed arresting local Bajrang Dal activists Karthik, Deepu, Pratap, Raghu and a purported minor, whose name has been withheld in keeping with the law, on Wednesday evening. Karthik heads a local unit of the Bajrang Dal, which wields considerable sway in the area.
The accused have been booked under penal code sections 323 (voluntarily causing hurt), 354B (assault and the use of criminal force on women), 427 (mischief that causes damage), 436 (mischief by fire) and 506 (criminal intimidation). If convicted, they face up to two years in jail.
Khamarunnissa told reporters the police had made the family wait before registering a formal complaint but expressed satisfaction at the investigation and the arrests.
She said none of the onlookers had come forward as witnesses. "We sought the help of some of them but none was ready to have their statements recorded," Khamarunnissa said.
Despite the attack, the two women plan to revive their eatery. "We have worked very hard to keep it running for so many years at the fair. We are not going to back down," Khamarunnissa said.
Several instances of cow vigilantism have been reported from southern Karnataka in the past four years. While most of the victims were Muslims engaged in the cattle trade, even a BJP worker was waylaid and killed in Udupi in August 2016.
Alleged cow vigilantes from the Hindu Jagarana Vedike had targeted Praveen Poojary while he was transporting calves a few kilometres from his home.
Seven Bajrang Dal activists were arrested in June last year in connection with the murder of a cattle trader, Hussainabba.