Award-winner caged in UP to foil J&K protest
Police have denied the charge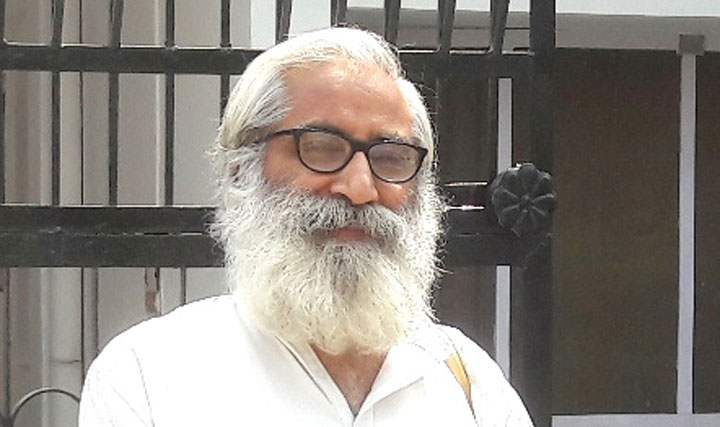 ---
---
Social activist Sandeep Pandey, a Magsaysay Award winner, on Sunday alleged police had briefly forced him to stay indoors to prevent him taking part in a silent protest in Lucknow against the "clampdown" in Kashmir.
Police have denied the charge.
Pandey told this newspaper over the phone that the planned candlelight protest in Lucknow's Hazratganj area, to demand the "return of democracy" to Jammu and Kashmir, had been postponed on police advice not to hold it before Bakr Id.
"We have accepted the police request and postponed our agitation to August 16. But the police (had earlier) landed up at my gate around 10.30 or 11am," Pandey said.
"I came to know about it around 1.30pm when I tried to step out to get bread from a shop. They stopped me and asked me to stay indoors. They said they had been instructed to prevent me from going out."
Pandey said the police remained posted till around 2.30pm. "The government and the police do not want any voice to be heard against what is happening in Kashmir. There is a clampdown in Kashmir," he said. "Even outside Jammu and Kashmir, there is a clampdown on any protest against the disturbing situation in the Valley."
The now-postponed 7pm protest had been planned by the Rihai Manch, Lok Rajniti Manch, National Alliance of People's Movements and Insani Biraderi.
Robin Verma, one of the organisers, said the police had been in touch with the organisers till Saturday, asking them to put the event off because assemblies had been banned under Section 144 in the Hazratganj area.
"The leaders in Kashmir have been arrested to prevent them from participating in any protest. Outside, people are not allowed to talk. The government is crushing all democratic voices," Verma said.
Ashis Trivedi, Lucknow police's media spokesperson, denied that Pandey had been confined to his home over the planned protest.
"The high court has banned any protest at the location where they wanted to carry out a candlelight protest. The police team informed him about the court order. There was no restriction on his movement," Trivedi said.