Avoid anti-government posts on social media: TIFR to employees
Registrar of Tata Institute of Fundamental Research mentions a red flag raised by the department of atomic energy, which has administrative control over the institute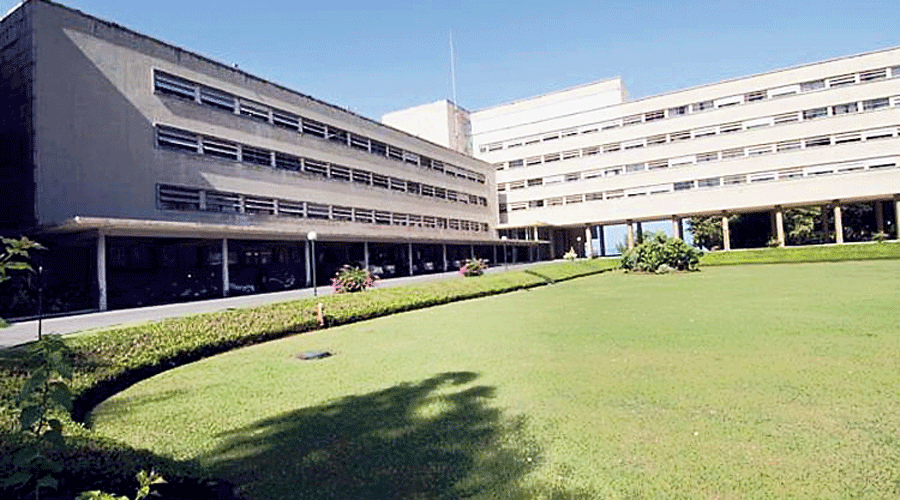 The TIFR campus.
File photo
---
New Delhi
|
Published 16.04.22, 02:56 AM
|
---
The Tata Institute of Fundamental Research, run by the central government, has asked its employees and their families not to post any "anti-government content" on social media.
In his order on Wednesday, the TIFR registrar, retired Wing Commander George Antony, mentioned a red flag raised by the department of atomic energy (DAE), which has administrative control over the institute.
"The institute in receipt of a communication from DAE whereby it has been informed that the central agencies have noticed that DAE employees (including constituent units and AIs) and their family members have been posting photographs/ videos of DAE offices and facilities on Facebook/ WhatsApp and other social media platforms," the order said.
"It has been also noticed that certain disgruntled employees have been sharing anti-government content over social media. These activities have been red-flagged by the agencies and the department.
"In view of the above, staff members of the institute are requested to refrain from uploading any photographs or videos related to the institute, its centres and field stations, residential colonies or any other government property, over social media platforms, as the same could lead to serious security consequences.
"Staff members are further informed to desist from uploading any anti-government content over social media. Family members too should be apprised about the same."
Monitoring of social media posts has become a practice for the government, which three years ago started watching the social media posts of university students.
In June 2019, then higher education secretary R. Subrahmanyam wrote to the heads of all higher education institutions asking that all their students' Facebook, Twitter and Instagram accounts be linked to the institutions' social media platforms.
The government said the objective was to connect all the campuses with one another and with the HRD (now education) ministry so they could share their achievements.