Arvind Kejriwal retorts to Punjab chief minister Charanjit Channi's 'suit-boot' comment
He also shifted focus to the ruling Congress's track record ahead of next year's election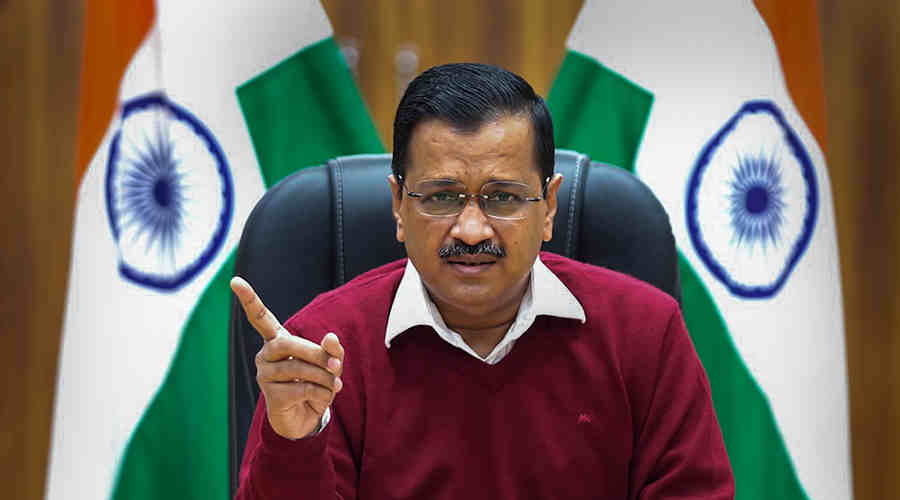 ---
New Delhi
|
Published 06.10.21, 11:24 PM
|
---
Arvind Kejriwal responded to a blatant comment by Punjab chief minister Charanjit Channi and then switched focus to the ruling Congress's track record ahead of next year's election. Charanjit Channi said his Delhi counterpart, Arvind Kejriwal, should be given ₹ 5,000 to get a "suit-boot".
"Channi sahib, you don't like my clothes. No problem... (but) leave the clothes. When will you fulfill these promises," Kejriwal tweeted - a reference to promises made ahead of the 2017 election.
"When will you give employment to every unemployed; When will you waive the loans of farmers; Why not send those guilty of sacrilege (a reference to the 2015 desecration case) to jail; When will action be taken against tainted ministers, MLAs and officers?"
Earlier the Punjab CM was asked by news channel ABP about Kejriwal's comment that the Congress had made a "tamasha (mockery)" of Punjab.
Channi responded by asking if Kejriwal did not have a "suit-boot" - a reference to one of Congress MP Rahul Gandhi's go-to jibes at Prime Minister Narendra Modi and his ruling BJP.
"Do you have Rs 5,000? Everyone has it. Give it to him (Kejriwal) too... at least he can get nice clothes... can't he get a suit-boot? His salary is Rs 2,50,000, can't he get nice clothes," he said.
Kejriwal, while on a visit to Chandigarh last month, told reporters the Congress' leadership crisis in the state was "unfortunate" and that "Punjab has been reduced to tamasha".
"People don't know where to go. Punjab Chief Minister should fulfill promises made by Captain Amarinder Singh and act against tainted ministers, MLAs, and officers. Mastermind behind the 2015 sacrilege incidents should be booked," he told reporters.
Kejriwal has visited Punjab frequently and has promised major incentives for the people if they vote for the AAP, including free electricity (up to 300 units) and a waiver on previous bills.
"This is Kejriwal's promise, not Captain's (Amarinder Singh) vows. We deliver our promises. Captain's promises haven't been fulfilled even after five years," he declared in Chandigarh in June.
The Congress in Punjab is teetering on the edge after a prolonged and bitter feud between Amarinder Singh and the party's state chief, Navjot Sidhu, exploded last month.
Singh declared himself "humiliated" by his rival's constant needling and the lack of support from the Congress' high command (who have backed Sidhu) and quit.
Several of the barbs Navjot Sidhu flung at Amarinder Singh were linked to the questions Kejriwal raised in his tweet on Wednesday, including a delay in justice for those who died during police action that followed protests against desecration of Sikh religious texts in 2015.