Hindu Army members arrested for 'Krishna Janmabhoomi movement' call
There has been a longstanding Sangh parivar demand to remove the Shahi Idgah mosque adjacent to a Krishna temple in Mathura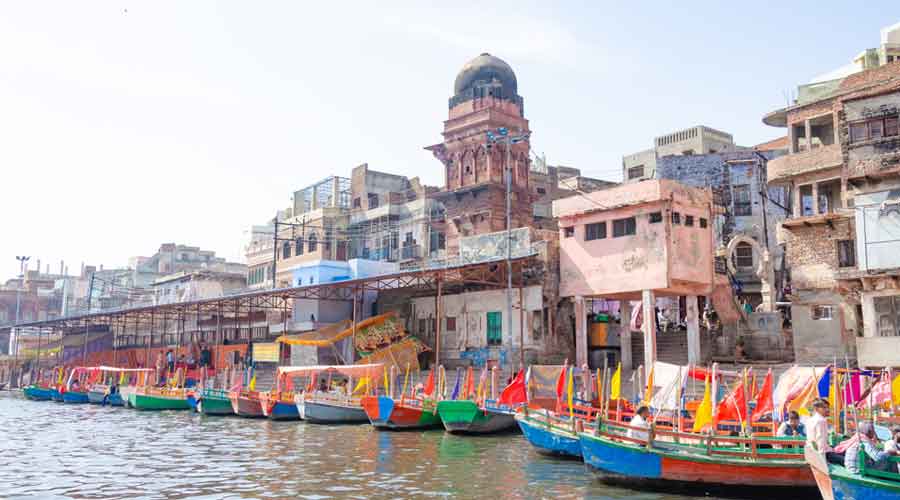 The outfit had put up posters across Mathura town declaring the movement would start from 11am on Monday and urged supporters of all Hindutva groups to gather at the site
Shutterstock
---
Lucknow
|
Published 22.09.20, 12:52 AM
|
---
Twenty-two members of the Hindu Army were arrested on Sunday night after the fringe group announced a "Krishna Janmabhoomi movement" — a longstanding Sangh parivar demand to remove the Shahi Idgah mosque adjacent to a Krishna temple in Mathura.
The outfit had put up posters across Mathura town declaring the movement would start from 11am on Monday and urged supporters of all Hindutva groups to gather at the site. Such a movement would be expected to help the BJP in the 2022 Assembly elections.
"A large number of Hindu Army members began assembling near the temple on Sunday evening without permission from the local administration," Mathura superintendent of police Uday Shankar said.
"They were trying to conduct objectionable activities. We arrested 22 of them under Section 151 of the Code of Criminal Procedure to prevent the commission of cognisable offences."
The VHP and the BJP had in the mid-1980s resolved to "reclaim" the purported birthplaces of Ram and Krishna in Ayodhya and Mathura, and the Kashi Vishwanath temple in Varanasi, by demolishing the Babri Masjid, Shahi Idgah and the Gyanvapi Mosque that shared the premises.
After being put on the back burner during the Ram temple campaign, the Mathura and Kashi demands have gained momentum since the Supreme Court handed the disputed Ayodhya land to Hindus last November. While the BJP's top leadership has taken care to play down the possibility of temple movements in Mathura and Varanasi, the party's motormouths have aggressively endorsed both issues.
The Hindu Army, a decade-old organisation, has been known to canvass votes for the BJP. Parivar outfits tend to raise the Mathura issue before almost every election.
"We had sought permission to launch the Krishna Janmabhoomi movement but the Mathura administration ignored the demand," Hindu Army chief Manish Yadav, who has been arrested, told reporters at a police station in Mathura, 400km west of Lucknow. "We want the Islamic structures removed from Krishna's birthplace and the site handed over to us."
Cases seeking the removal of the Gyanvapi Mosque and the Shahi Idgah are pending with the lower courts.