Apex regulatory authority succeeds Medical Council of India
Health ministry establishes National Medical Commission and 4 autonomous boards for transparency in medical education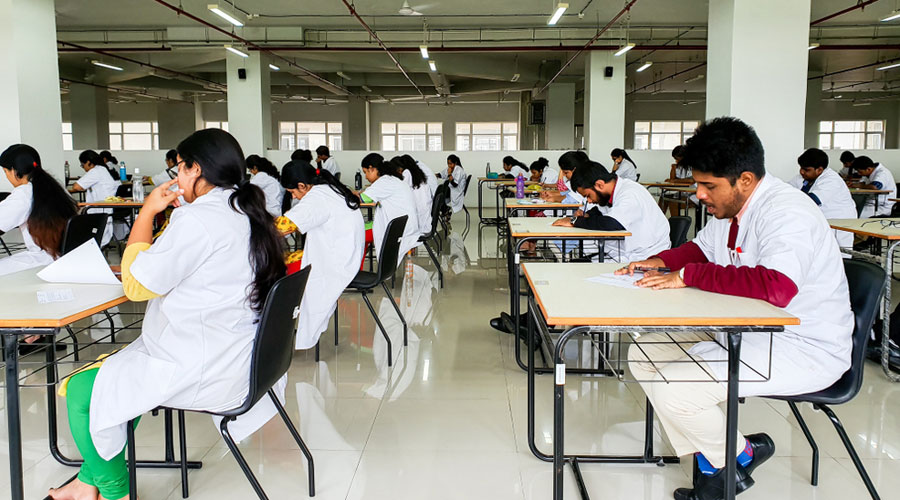 ---
---
The Centre on Friday established the National Medical Commission (NMC), an apex regulatory authority for medical practice and education, promising transparency, accountability and quality and abolishing the 87-year-old Medical Council of India.
A Union health ministry notification late on Thursday night established the NMC and four autonomous boards for undergraduate and postgraduate education, medical assessment and rating, and ethics and medical registrations and professional conduct of doctors, naming top doctors in key positions.
"This historic reform will steer medical education towards a transparent, qualitative and accountable system," the health ministry said in a statement on Friday. "The basic change… is that the regulator is now selected on merits, as opposed to an elected regulator."
Men and women with impeccable integrity, professionalism, experience and stature have been now placed at the helm to steer the medical education reforms further, the health ministry said.
S.C. Sharma, former professor of ear-nose-throat surgery at the All India Institute of Medical Sciences, New Delhi, is the NMC chairperson for three years, the ministry said. Besides the chairperson, the NMC will have 10 ex-officio members. Other members are Jagat Ram, director of the Postgraduate Institute of Medical Education and Research, Chandigarh; Rajendra Badwe, director of the Tata Memorial Centre, Mumbai; and Surekha Kishore, the executive director at AIIMS, Gorakhpur.
The NMC has been tasked with streamlining regulations, rating of educational institutions, human resource assessment, enhancing focus on research and giving shape to the proposed common final year exam (National Exit Test) after the MBBS course.
The number of medical college seats in India has increased over the past six years from 54,000 in 2014 to around 80,000 in 2020, a 48 per cent rise. The number of postgraduate seats has increased from 24,000 to 54,000 during this period.
The NMC will also prepare guidelines for fee regulations by private medical colleges and develop standards for community health providers to serve in primary healthcare centres with limited practicing licences. Parliament had passed the NMC Act in August 2019.
A parliamentary panel had over four years ago urged the government to dismantle the MCI — an elected body — saying the organisation had failed to regulate medical education and the profession.
An ophthalmologist in Kerala who had questioned practices by the MCI said although the tainted organisation was gone, no one was punished. "Although the primary concerns relating to the MCI was corruption, none of the officials against whom allegations had been raised was punished," said K.V. Babu.