Amid polarisation bid, chorus on Aligarh led by Rahul Gandhi
A strong condemnation from Rahu appeared to be the response to the attempt by some BJP supporters to communalise the matter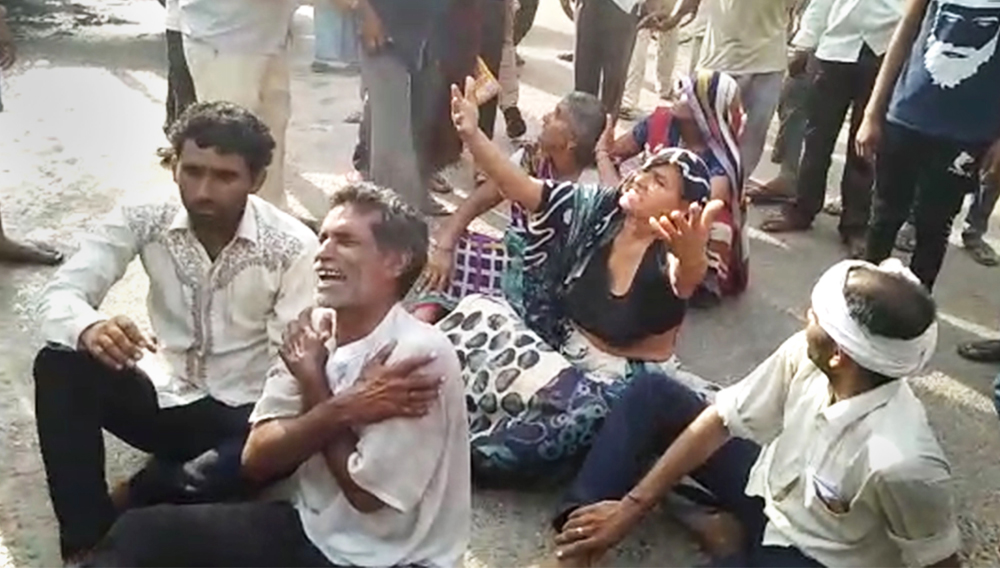 ---
---
Congress president Rahul Gandhi has led a chorus of outrage over the murder of a child in Aligarh, asking for the strictest punishment for the culprits.
Rahul, who left for his new constituency of Wayanad in Kerala on Friday morning, tweeted: "The horrific murder of a little girl in Aligarh, Uttar Pradesh, has shocked and disturbed me. How can any human being treat a child with such brutality? This terrible crime must not go unpunished. The UP police must act swiftly to bring the killers to justice."
The flurry of reactions from the Congress stood out in spite of the horrific nature of the crime.
The strong condemnation appeared to be a response to the attempt by some BJP supporters to communalise the matter as the suspects are Muslim.
A disturbing discourse had unfolded on social media, asking why those who had raised a hue and cry over the rape and murder of an eight-year-old girl in Kathua in Jammu and Kashmir were silent now.
The rape and murder of the girl in Kathua had triggered a national outcry. Some BJP leaders had participated in demonstrations to save the alleged culprits, waving the national flag and trying to whip up communal sentiments when the state government cracked down on the suspects.
Rahul and other Opposition leaders had raised the issue when the BJP failed to take an unambiguous stand against the criminals.
The baby in Aligarh was killed over a dispute relating to an unpaid loan. The Opposition leaders expressed outrage and unambiguously sought punishment for the accused.
Samajwadi Party leader Akhilesh Yadav visited the victim's family and tweeted: "The BJP parliamentarian goes to the jail to meet the rape-accused MLA. Someone is kidnapped from outside the DGP's residence.
In Aligarh, the police come back after four days with the child's body. This is the picture of jungle-raj in Uttar Pradesh."
The former chief minister was referring to the jail visit by the BJP member from Unnao, Sakshi Maharaj, to meet Kuldeep Singh Sengar, accused of raping a teenager. Sakshi has said he meant to thank the jailed MLA for helping him with the election. That visit generated uproar but the BJP leadership ignored the controversy.
Bahujan Samaj Party chief Mayawati tweeted: "The murder of the child in Aligarh is gruesome and shameful. The Uttar Pradesh government must take immediate steps to put the culprits behind the bar."
Among the Congress leaders who reacted were general secretaries Priyanka Gandhi Vadra and Jyotiraditya Scindia.
"The brutal murder in Aligarh is yet another inhuman, unspeakable crime against an innocent child. I cannot even begin to imagine the pain her parents must feel. What has become of us?" Priyanka tweeted.
Scindia asked the state government to ensure that such a tough punishment was "meted out to the culprit that nobody dares to commit such a crime".
From its official account, the Congress tweeted: "We are angry and outraged at the gruesome murder of a two-and-a-half-year-old child in Aligarh. Our thoughts and prayers are with the family during this time of grief. We hope that the perpetrators of this heinous crime are swiftly brought to justice by the government."