Allahabad High Court cracks whip on cops who attacked Aligarh Muslim University students
The court mooted compensation for six students who were beaten up and badly injured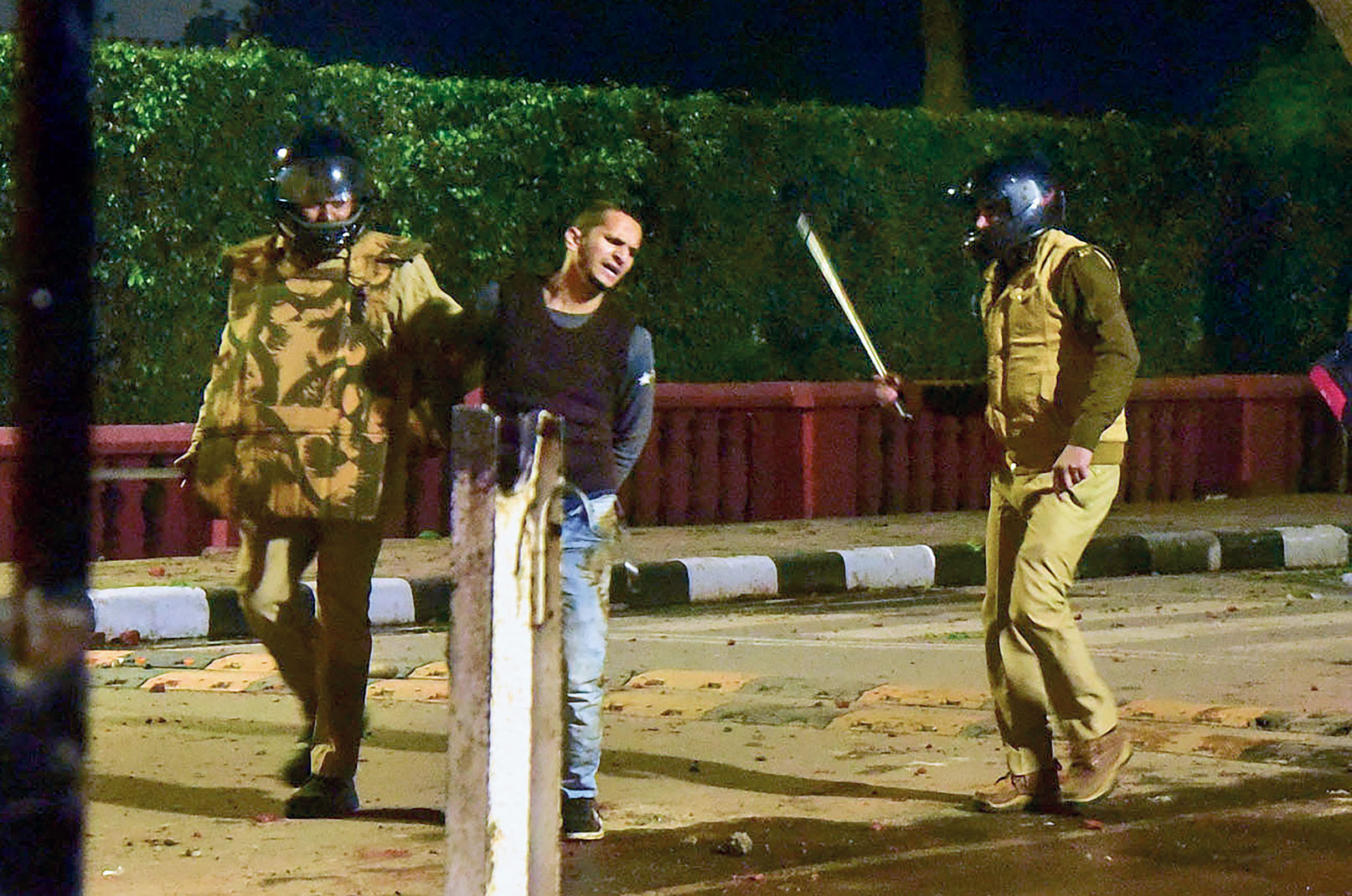 ---
|
Lucknow
|
Published 24.02.20, 08:37 PM
---
Allahabad High Court has asked the Uttar Pradesh police chief to identify and act against the policemen who had smashed motorcycles and caned apprehended students on the Aligarh Muslim University campus on the night of December 15, 2019.
The court also mooted compensation for six students who were beaten up and badly injured.
The bench of Chief Justice Govind Mathur and Justice Samit Gopal asked AMU vice-chancellor Tariq Mansoor and other officials to "take all confidence-building measures to rebuild the trust of students".
The police attack on the AMU campus was overshadowed by a raid on Jamia Millia Islamia the same night. Personnel of the police, the Provincial Armed Constabulary and the Rapid Action Force were accused of barging into the AMU campus and brutally attacking the students who were on dharna against the new citizenship matrix. Many students had suffered injuries.
VC Mansoor had said the next day that the force had entered the campus on his written request. The students are demanding the resignation of Mansoor and registrar Abdul Hamid before they attend classes.
Hearing a writ petition by a student, Mohammad Aman Khan, the high court bench had directed the National Human Rights Commission (NHRC) to submit a report.
On Monday, the court directed all concerned to adhere to the recommendations of the NHRC. The bench asked the NHRC to ensure that its recommendations were followed by the Uttar Pradesh and central governments.
The court said the commission may direct the chief secretary of Uttar Pradesh to provide suitable compensation on humanitarian grounds to the six students who had been grievously injured.
It also accepted the recommendation of the NHRC to direct the state director-general of police to identify the policemen involved in damaging motorcycles and unnecessarily caning the apprehended students which had no bearing on the task of controlling law and order.
"Suitable action may also be taken against them as per rules and provisions that exist for subordinate officers in UP police. The police force should be sensitised and special training modules be carried out to inculcate professionalism in handling such situations," the court quoted the NHRC report as saying.
It also expected similar directives to the Central Reserve Police Force and the RAF.
"RAF, being a specialised force primarily set up to deal with riots and handle law and order situations, should show utmost professionalism in such crisis situations while at the same time, respecting the human rights of civilians," the NHRC report said.
The report, which has been endorsed by the court, asked the commission to direct the AMU vice-chancellor, registrar and other authorities to "establish a mechanism of better communication with the students' fraternity so that they are not influenced by outsiders and rusticated unruly students".
The AMU had said the anti-CAA students were influenced by outsiders and some of the students who were removed from the university in the past.
The high court has sought a compliance report and listed the next hearing on March 25.