All polls predict return of AAP
Some forecast the likelihood of an AAP sweep in a near-repeat of 2015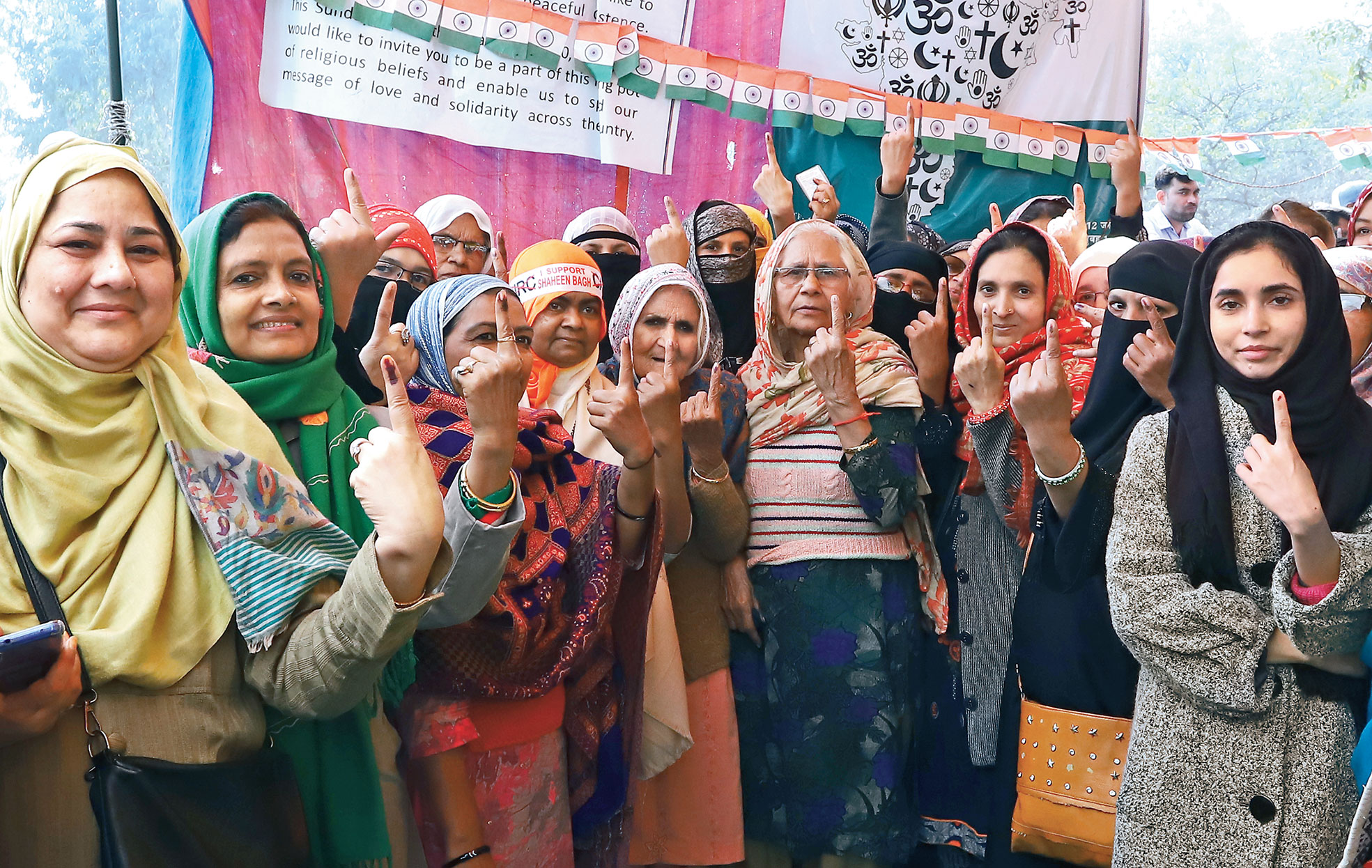 ---
---
All exit polls on Saturday predicted that the ruling Aam Aadmi Party, led by chief minister Arvind Kejriwal, was set to retain power comfortably in Delhi.
Some forecast the likelihood of an AAP sweep in a near-repeat of 2015 with the BJP suffering another humiliating defeat. The BJP had managed to win just three of the 70 seats in 2015.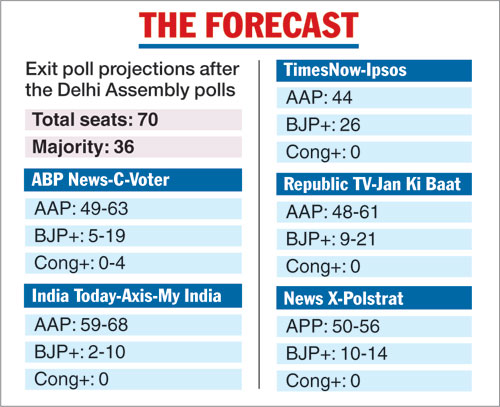 Exit polls have been proved wrong in the past. But if the numbers projected by them hold true, it would be yet another blow to the Narendra Modi-Amit Shah-led BJP after the loss of Maharashtra and Jharkhand in the recent past. The votes will be counted on Tuesday.
If the BJP fails to secure a respectable defeat, it will be a personal setback for home minister Shah, who had used the Shaheen Bagh anti-CAA protest in a clear bid to polarise the polls on communal lines.