AIADMK tells rebels to 'kneel' for return
18 disqualified MLAs who had sided with Dhinakaran told to repent at Jaya memorial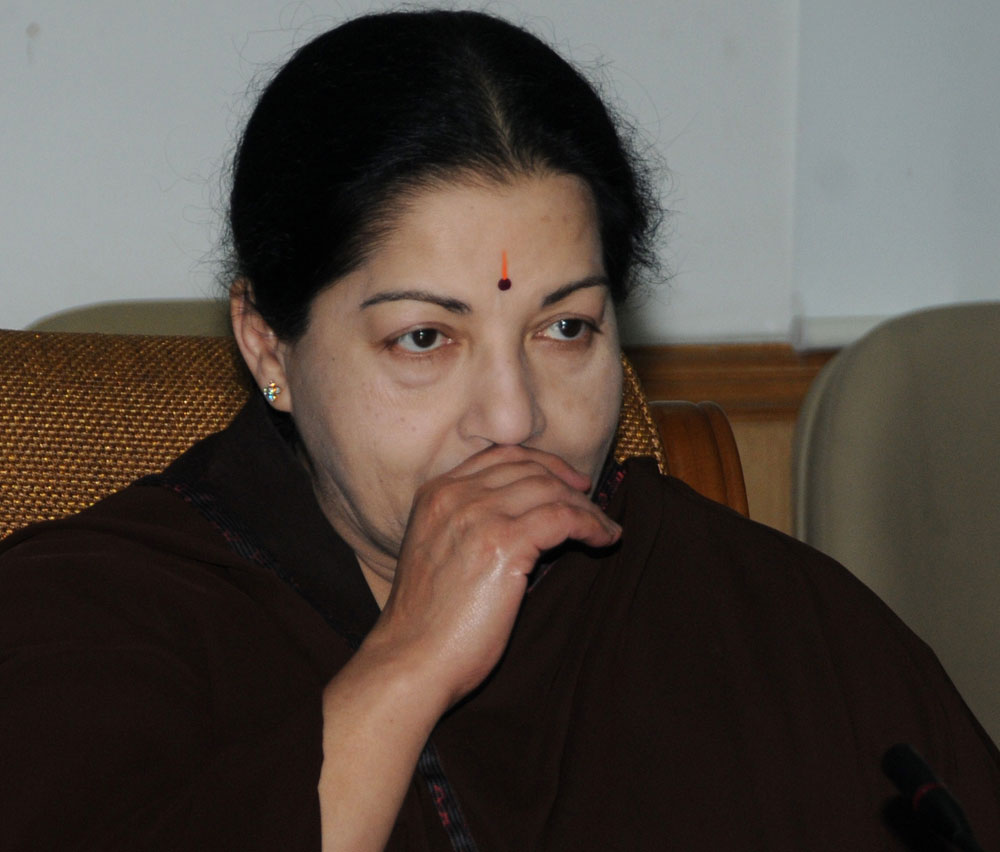 ---
Chennai
|
Published 29.10.18, 10:00 PM
|
---
Tamil Nadu's ruling AIADMK on Monday asked 18 disqualified party legislators who had sided with rival leader T.T.V. Dhinakaran to "kneel" and "apologise" at the memorial to Jayalalithaa before they returned to the parent organisation.
Party mouthpiece Namathu Amma said all the 18 MLAs had won in the 2016 Assembly elections because of the late chief minister and party boss and asked them to "deeply repent" for supporting Dhinakaran.
The write-up in the vernacular daily came days after the AIADMK leadership extended an olive branch to the 18 disqualified legislators, asking them to rejoin the ruling party.
Madras High Court had on October 25 upheld an order disqualifying the 18 rebel MLAs, in a huge relief to the E.K. Palaniswami government.
"You had deserted the temple called AIADMK and joined AMMK. Whether you went for benefits or unwittingly, this situation has come up because of your veering off the path shown by Amma (Jayalalithaa)," the AIADMK mouthpiece said. "Deeply repent (your actions). Kneel before Amma (at her memorial at Marina) and seek a tearful apology. Issue an apology letter to the party and return on time."