Ad stick for McDonald's
Company must explain why it derided gourds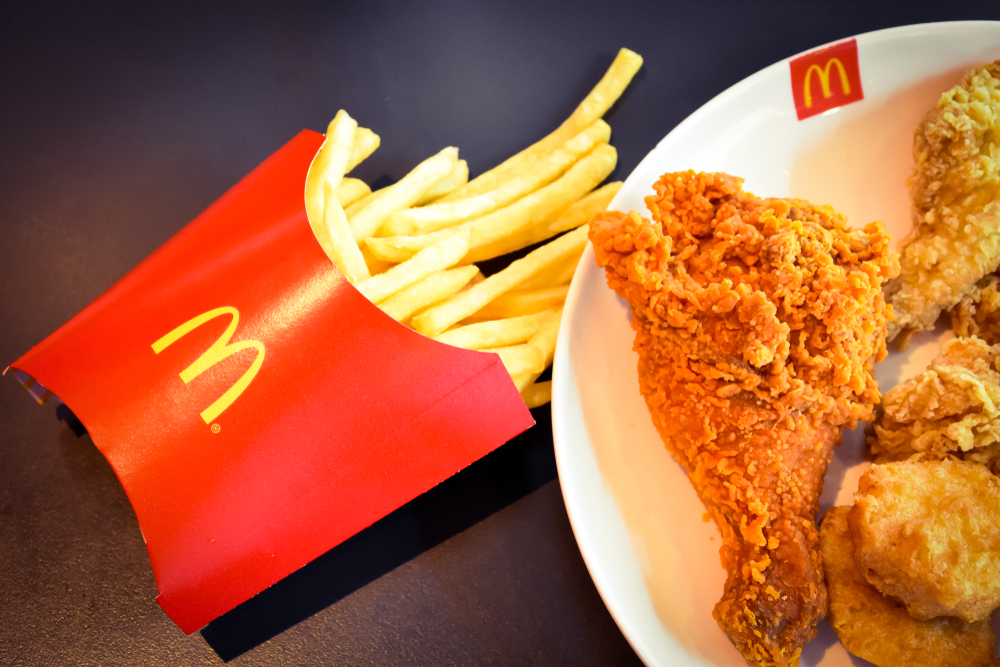 ---
---
India's apex food authority on Friday said it had issued notices to McDonald's India for "irresponsible advertising", citing a company advertisement that says: "Stuck with Ghiya-Tori Again? Make the 1+1 Combo you love."
"Ghiya" is the bottle gourd and "tori" the sponge gourd, vegetables perceived by some to be disliked by children and adults alike.
The Food Safety and Standards Authority of India (FSSAI) said designated officials in Delhi and Mumbai had asked McDonald's to explain why "further action" should not be taken against it for contravening the Food Safety and Standards (Advertising and Claims) Regulations 2018.
McDonald's has been told that under the regulations, advertisements should not undermine the importance of healthy lifestyles or promote their food or beverages as a meal replacement unless specifically permitted by the authority.
The regulations also require that advertisements and claims do not undermine the products of any other manufacturer in order to promote their own products or influence consumer behaviour. Violations may brings fines of up to Rs 10 lakh.
"(The) tendency of food companies to disparage freshly cooked food and vegetables that are healthier is a matter of grave concern," the authority said in a media release. "Such advertisements are against (the) national efforts for promoting healthier and right eating habits, especially in children from a young age."
A senior FSSAI official told The Telegraph the authority was concerned about irresponsible advertising and marketing by food companies, and that the notices to McDonald's were intended to be a warning to others too.
The official said the notices were sent on Wednesday to Hardcastle Restaurants, which operates McDonald's outlets in western and southern India, and Connaught Plaza Restaurants, which operates McDonald's outlets in northern and eastern India.
A spokesperson for Hardcastle Restaurants said in an emailed statement to this newspaper that it had not issued the ad in question.
"Hardcastle Restaurants Private operates restaurants in west and south India and the print ad in question was not issued by us," the spokesperson said. "We have already written to the FSSAI clarifying the same."
Public health experts have long cautioned that India is experiencing a rise in non-communicable diseases, primarily driven by diet and lifestyle changes that contribute to obesity and metabolic disorders.