A year on, Bhima-Koregaon battles hate campaign
Jan 1 anniversary marred by hate-and-rumour campaign; former zilla parishad chief vows peace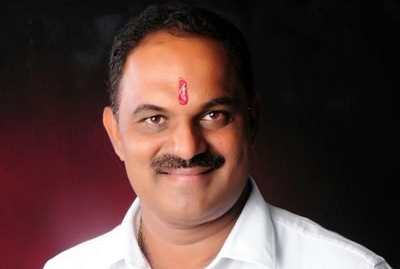 Pradeep Kand
Pradeep Kand's Twitter profile
---
Mumbai
|
Published 27.12.18, 10:42 PM
|
---
Pradeep Kand, a former zilla parishad president from village Lonikand near Bhima Koregaon, doesn't care much for Twitter but opened an account on the micro-blogging site recently.
He wants to use social media extensively to spread the message of peace ahead of January 1, the 201st anniversary of the battle of Bhima Koregaon where a British colonial army of mostly Dalit soldiers defeated the Brahmin Peshwas in 1818.
Thousands of Dalit visitors arrive every year to mark the anniversary at Bhima Koregaon village in Pune district, but this year's commemoration was followed by large-scale caste violence that has been blamed on the Sangh parivar.
Local villagers and police say that a concerted hate-and-rumour campaign has been under way over the last two months across social media platforms to instigate trouble during next week's commemoration too, though they wouldn't identify anybody.
Pradeep said he would on Friday shoot and post a video, assuring visitors that peace would be maintained.
"The situation was never like this. People would assemble peacefully at the victory memorial (a Raj-built structure that bears the names of all the slain soldiers) and leave. This year everything changed. Now we, the local people, have to tell visitors they can come here with their families without any fear," he said.
"I shall post the video on Facebook and share it on WhatsApp. There are not many Twitter users in rural areas but I will use it as well."
Bhima Koregaon is surrounded by Lonikand, Shikrapur, Perne and Sanaswadi, several of whose village heads have already shot their own peace videos and shared them online.
"A situation like last time's will not be allowed. We are keeping a watch (on potential troublemakers). Youth teams have been formed in the village to deal with any rumours or malicious online messages," said Shikrapur sarpanch Jayashree Bhujbal.
The village heads are also taking steps to provide food, water and accommodation to the visitors. "We are arranging food for 10,000 people," a Perne resident said.
A senior police officer said: "We have come across around 20,000 hateful messages in the past two months and are looking into who sent them. Villagers in and around Bhima Koregaon are also countering the hate campaign."
Pune district magistrate Naval Kishore Ram said: "We have appealed to the people not to fall for false messages on social media. This year 10 to 15 times heavier security will be provided. A few preventive arrests have already been made."
A man died and several were injured in this year's clashes, which took place on January 2, the day after the commemoration, which was attended by many rights activists.
The violence cast a long shadow, with Pune police linking it to an alleged Maoist conspiracy to foment an uprising and assassinate Prime Minister Narendra Modi, and arresting 10 human rights activists from across the country in June and August.