87 ghost parties axed, EC lens on tax dodge
RUPPs are parties without state or national party status, and account for almost 98 per cent of the countries' political parties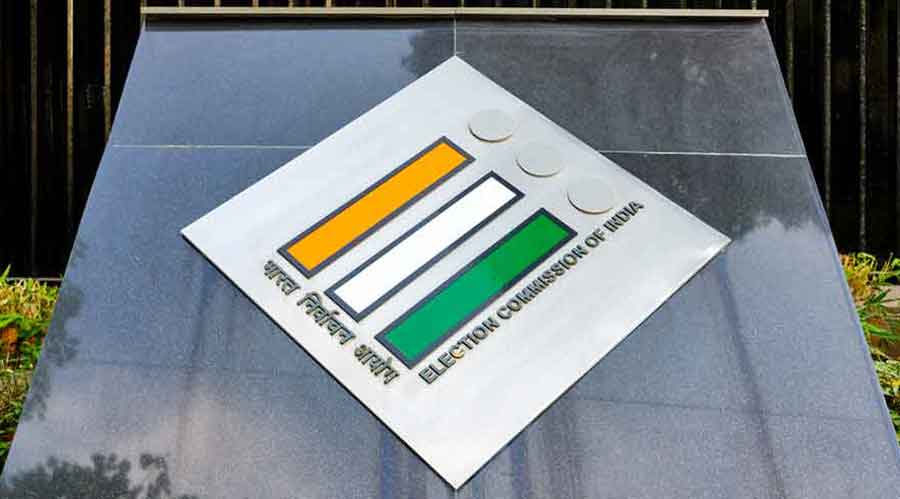 ---
New Delhi
|
Published 26.05.22, 01:54 AM
|
---
The Election Commission has delisted 87 non-existent political parties and initiated action against several Registered Unrecognised Political Parties (RUPPs) suspected of economic offences such as tax evasion.
RUPPs are parties without state or national party status, and account for almost 98 per cent of the countries' political parties. In 2017, news website Indiaspend found that a quarter of all such parties were registered in Uttar Pradesh.
Donations to political parties are not taxed, nor do they have to pay income tax. Payments under Rs 2,000 can be anonymous for all parties. Parties that secured more than one per cent of the vote in the previous election can receive any amount through electoral bonds where the identities of the donors are not revealed.
However, the Election Commission suspects that many politically defunct RUPPs are misusing these concessions to evade tax.
According to the commission, in September last year there were 2,796 RUPPs — triple the number in 2001. Only 30 per cent of the RUPPs contested the 2019 Lok Sabha polls, and 92 per cent of the RUPPs have not filed their contribution reports for 2019.
More than 200 RUPPs claimed a combined sum of Rs 608 crore in income-tax exemption in 2019-20. Of these, 66 have not submitted contribution reports, and the poll panel has asked the Union revenue department to proceed against them legally.
The poll panel has explained that the 87 delisted parties were not found at their given addresses. They can appeal within 30 days. The Election Commission had delisted 255 parties in a similar drive in 2016.
A statement from the commission said: "Three RUPPs which have been reported, prima facie to be involved in serious financial impropriety such as incriminating documents related to bogus donation receipts, formation of shell entities, bogus and non-genuine purchases, facilitating accommodation entries, etc, shall be proceeded against under the extant legal/ regulatory regime including entitlement to avail the benefits of Symbols Order, 1968."
A list of RUPPs found to have committed lesser offences will be displayed on the websites of the chief electoral officers (CEOs). The parties have to respond in 30 days.
In January this year, poll watchdog Association for Democratic Reforms recommended to the poll panel to "weed out all political parties which do not contest in any election for more than five years and also as a means to strengthen the registration process…. As mentioned in the transparency guidelines, the list of reports/ statements filed by these parties shall be compiled and uploaded on the CEO's website within 24 hours of the due date."
It added: "IT scrutiny of unrecognised parties should be taken up, especially of those which do not contest in elections but declare receipt of voluntary contributions."
By-elections
By-elections to 13 legislative council seats in Uttar Pradesh, 10 in Maharashtra and seven in Bihar have been declared on June 20.
By-elections to a Lok Sabha seat in Punjab and two in Uttar Pradesh, as well as to four Assembly seats in Tripura and one each in Andhra Pradesh, Delhi and Jharkhand have been declared on June 23.