61 cows die in Uttar Pradesh government shelter
Amroha district magistrate Bal Krishna Tripathi said the cows had died of food poisoning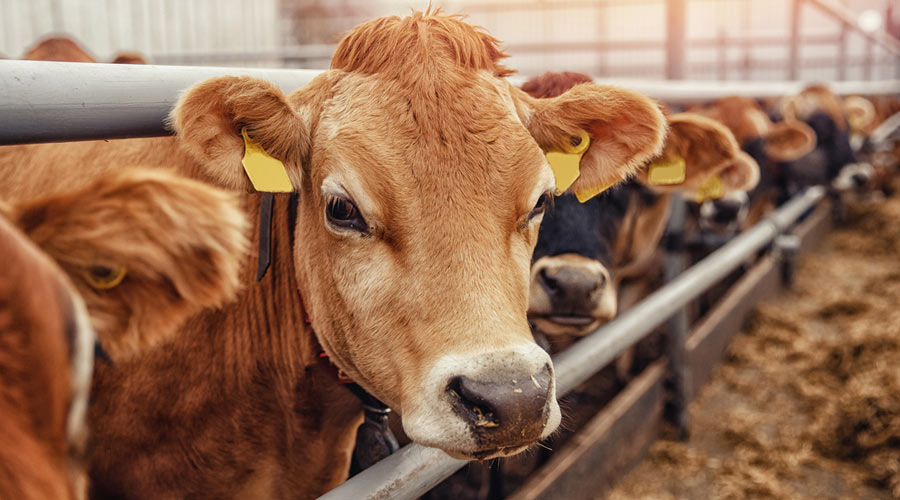 Representational image.
File photo
---
Lucknow
|
Published 06.08.22, 12:49 AM
|
---
At least 61 cows died at a government-run cowshed in Amroha district between Thursday evening and Friday afternoon, the latest pointer to how chief minister Yogi Adityanath's lavish cow protection schemes have led to corruption and neglect of the animals.
Amroha district magistrate Bal Krishna Tripathi said the cows had died of food poisoning.
"We have suspended the village development officer (VDO) and filed an FIR against the fodder supplier," he told reporters.
A local administrative official told The Telegraph that village panchayat chief Ram Awatar Singh and VDO Mohammad Anas ran the cowshed --- in the Santhalpur area, 390km northwest of Lucknow --- and the fodder was supplied by Mohammad Tahir.
"Police have picked up seven people for questioning and are looking for three, including Tahir, who went into hiding as soon as the cows began dying," the official said, seeking anonymity.
Local people told reporters the cowshed had at least 350 cows, of which more than 200 had died after eating poisonous fodder. They said the cowshed had been locked from inside to hide the actual number of casualties. The administration said 25 cows were under treatment but residents said this number was far higher too.
Adityanath projects himself as a cow protector and is often photographed offering jaggery to the animals. Of the 498 cowsheds in Uttar Pradesh run or funded by the government, at least 150 were opened after Adityanath became chief minister in 2017.
Private cowsheds too mushroomed on his watch, boosted by his incentive of funds -- Rs 30 per cow per day – and training. There have been complaints that most of the money often goes into the pockets of the cowshed owners, managers and government officials, with little spent on the cows.
The state has witnessed at least a dozen instances in the last five years of large numbers of cows dying together at private or government cowsheds because of hunger or illness brought on by neglect.
In Amroha, district agriculture officer Rajiv Kumar Singh said farmers don't use insecticide to grow fodder, dismissing the suggestion that insecticides may have killed the cows.